Pros and cons of two scents that women like very much: Versace Eros vs Creed Aventus. This comparison aims to underline the success that these two perfumes have been able to carve in the fragrance market. Both have captivated the public since their launch but strived for the attention of a different audience.
Eros in the discos
I have to give it up to Versace, or to Aurelien Guichard, who created the formula for Eros, for offering one of the most appreciable fragrances you can wear in social environments at nights.
Eros performs remarkably well in discos and clubs. Women do recognize this scent, and they still love it! Somehow, Eros managed to avoid the 1 Million plague effect, which caused most of the women to go away in utter disgust just by smelling the overused perfume by Paco Rabanne.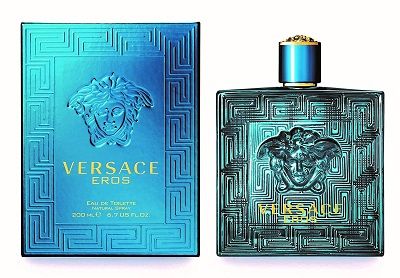 This fragrance took inspiration from Eros, the God of love. If we talk about love, I couldn't help but fall in love, since its aromatic bouquet is one of my favorites among the middle to low priced products.
Compared to his divine brother Eros Flame, it has no orange and mandarin, but it has a green apple. Also, we must not forget that Eros is an eau de toilette.
The opening is slightly sharp and then slowly softens. I expected a less dusty dry-down, though. Eros is balanced. It is easy to understand how so many people like it a lot. Moreover, the bottle is nice.
Aventus gives you no fuss
The Aventus blend is so complex and refined that it's like visiting another planet. You can read all about Creed Aventus history and features by clicking on this review.
Aventus came out in 2010, two years before Eros. Yet, if you smell them one after the other, it seems that Eros settles down as a classic smell, and it is Aventus that brings a breeze of innovation.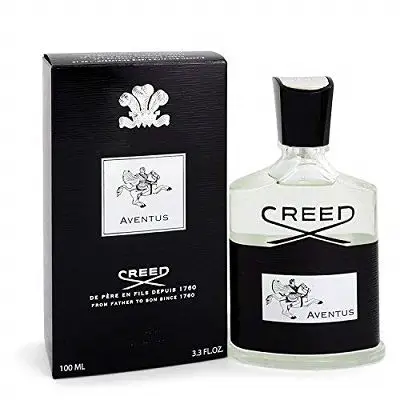 Performance-wise there is no comparison. Usually, Eros lasts three hours maximum. Aventus can last for hours as it has a higher concentration of aroma compounds. After all, it is an Eau De Parfum.
Price isn't the only reason why those who own the Creed product use it less frequently. Such refined juices are usually for significant occasions. However, it also becomes an excellent perfume for a couple's intimacy.
Overall, Aventus is fabulous from start to finish. The slight variation of quality from one bottle to another makes it even more unique and rare. Aventus has more enthusiasts of any other fragrance in the world.
Consider reading as you need from the following articles:
• Should You Buy Creed Aventus Perfume?
• Which Creed Cologne Is The Best Quality?
• Why Creed Perfume Is So Popular?
The final verdict
Eros remains an outstanding product for the consumer market. The quality of the ingredients produces a somewhat synthetic scent, but this does not spoil the desired effect. Its major flaw is related to performance and popularity. Today, Eros is so popular that it is not very suitable as a unique fragrance for a serious romantic relationship.
Aventus continues to see its price rise. The increase in demand and success does not help in this. It remains an exceptional perfume for formal occasions, but it can lose a lot of its effect if used every day. If Eros is more suitable for the evening, you can wear Aventus at any time of the day.