"You are your greatest asset. Put your time, effort, and money into training, grooming, and encouraging your greatest asset."­- Tom Hopkins
Yes! Tom was one of those people who took life so seriously yet still find time to groom their greatest asset. Grooming as well as skincare is a serious business. It gives you the confidence of being present and command respect in your immediate circle. Some people (men & women alike) blame it all on the time factor. But hey! Even the busiest people on earth still find time to take care of themselves, why don`t you? Well, if you are just too busy, then you need to slow down and realize that the world is not on your head. Because if you can`t look your best, what`s the need for all the busyness anyway. Like Tom rightly put it, take care of your greatest asset.
Who We Are?
At Groomingwise, we proud ourselves as one of the biggest grooming and skincare companies on the internet space striving to bring before our audience the best grooming and skincare tips, strategies, and products like skincare and hair care products, colognes, perfumes, watches, accessories, etc. to enable you to meet your grooming and skincare desires. After a thorough customer behavioral analysis on the marketplace, we are able to identify our customer`s unique needs, as well as our unique sales point. It is on this note that we strive to provide our audience with in-depth resources on overall grooming best practices that will help you take your rightful place and command respect in your immediate circle.
We bring you tips on how to care for your skin, your hair & the best dress styles, when and to do it. We also provide tips on how to dress well and how best to go about it. Our service to our audience is not financially targeted, but value targeted.
Our Mission
Our mission includes two major concerns! First, providing our audience with valuable grooming and skincare solutions in real-time, and second, providing the necessary products to support the solution. We are committed to making sure that whatever tips we are sharing comes with products and a step-by-step guide on how to use them to obtain the right result. We strive to make our company a one-stop shop for all your grooming and skincare needs.
You should understand that it takes only seven (7) second for people to tell who you are, just by taking a glance at you. That is an impression that can go a long way to either bring people towards you or send them away from you. We all seek to be identified with people of value. But it takes a decision and effort to actualize that. We take all of these factors while sourcing out information to help you guys. But the solutions we bring forth will require some effort on your side. You will have to follow the instruction if you must get the best result. Our solution also includes guides on how to pair up the right dress colors so that each time you are out of your home to maybe work, or a party, you appear in the appropriate dress color presentation. We also take precautionary measures to ensure that you guys are actually buying and consuming the right products from the right source.
We wouldn't want to leave here without letting you guys know that our company does not practice a build-and-abandoned business system. We are always ready to listen anytime you speak. "When you talk -we listen, and when you call-we answer".
Yes!
It is no fairy tale. Groomingwise wants to be your solution in time of need, as far as everything grooming and skincare is a concerned. We understand that it has never been easy to win the heart of man. But that either is not our main concern. We just want to be there for our audience. And if we finally end up winning your trust, we promise to nourish it and make it grow. This is how we were able to build relationships with our present customers, who ended up applauding our services.
What to Expect from Groomingwise?
Working with us gives you total leverage over our well-researched grooming and skincare tips and products. And our carefully selected grooming and skincare products and accessories will give you the basic knowledge on building a comprehensive grooming kit, as well as a skincare regimen. Our team of experts explores all nukes and canings of the industry to bring you the best.
After a thorough cross-checking of the marketplace, we bring to you original, effective, cost-effective, quality, and standard products, and information that is dermatology controlled.
Our blog is more or less a library of relevant information. On our blog, you will find blog posts with detailed information on each grooming and skincare concern with solutions. You will also find a step-by-step guide to solving specific problems as well as review contents. And blog posts on various dress codes and how to match up your dress for specific occasions.
On our blog at Groomingwise, you will equally find tons of content on DIY products. You can produce any of them on your own, following a step-by-step guide on how to do them and saving yourself the pain of always bringing out your wallet. Some skin issues are better handled naturally and topically. You will find helpful tips on how to do that.
How We Do IT
Research: We start by identifying common problems in the grooming and the skincare space, followed by proper research for solutions and cross-checking with our in-house dermatologists for certainty of information, before putting it out there. Our research team is always on the lookout for the latest trend to make sure we are always giving you guys the most current tips and tricks.
In-House Testing: To further enhance our certainty, Groomingwise has an in-house team of product testers who make sure that all our final product selections and propositions are delivering results as we claim. This procedure also enables us to understand the different ways and manners in which products react to our skin. Which gives us more details to create blog posts to provide our audience with more knowledge.
Acknowledgment
We hereby acknowledge that as we strive to provide you with relevant information to help you guys groom up appropriately, your participation is highly appreciated. We are here because you are here. Groomingwise believes that together, we can build a future in the skincare and grooming industry.
Lucas Hall
Certified Fragrance Expert
Lucas describes himself as a "certified fragrance expert", having worked with some of the world's top perfumeries as a perfume consultant. His love for fragrances has allowed him to help companies create scents that continue to sell out to this day. When he isn't choosing notes, he helps clients find the perfect fragrance that complements their style and personality. Many high-profile clients have found their signature scent through his advice. During his downtime, Lucas likes to fill his home with the mouth-watering smell of s'mores, scones, and other delectable desserts.
Email: lucashall@groomingwise.com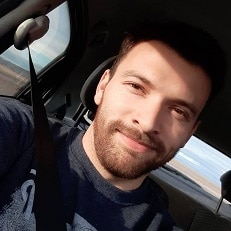 Austin August
Market Researcher
Austin finished his Master's Degree in Marketing in 2005. While studying, he worked for a magazine that focused on men's and women's health. This experience sparked his interest in self-care, which he decided to combine with his expertise in marketing. He started his career as a marketing data analyst for a skincare company in the U.S., and not long after, he became Groomingwise's head of market research. When he isn't working, Richard spends his time with his family of five.
Email: austinaugust.info@gmail.com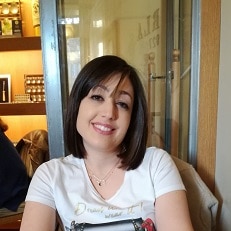 Kaylee Lyla
Beauty Expert
When it comes to beauty, Kaylee Lyla has all of the answers. She fell in love with makeup at the age of five, when she watched her mother turn into a completely different woman after she put on her lipstick. That experience sparked her interest in cosmetics, and she completed her Associate of Cosmetology degree in 2005. Before joining Groomingwise, she worked as a beauty writer for several women's magazines. On her days off, she spends her time watching RuPaul's Drag Race.
Email: kayleelyla.info@gmail.com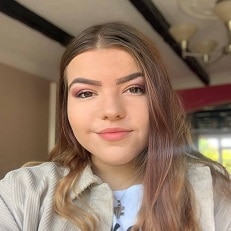 Wanda Demeo
Skin Specialist
Wanda started her career as an aesthetician. She became her own boss in 2008 when she opened an organic spa in downtown Miami. At that time, Wanda's clients would come to her even during her off-duty hours to ask for advice on their skincare routine. Eventually, Wanda launched a local skincare line which sold out in seconds. She took her love of sharing skincare tips to greater heights by being one of Groomingwise's founding members. Aside from skincare, Wanda has a passion for portrait photography.
Email: wandademeo@groomingwise.com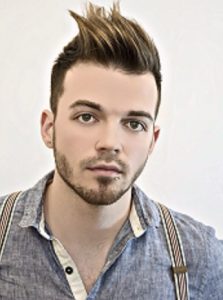 Steve M. Ford
Fitness Expert
Hey! My name is Steve M. Ford and I am a fitness expert. I have been working in the fitness industry for over 20 years, and I have a lot of experience and knowledge to share with others. I am 6'0″ tall and weigh 149.2 pounds. I am in the best shape of my life and I want to help others achieve the same level of fitness and health. I have a lot of advice to share when it comes to diet, exercise, and overall health. I believe that living a healthy lifestyle is one of the most important things you can do for yourself, and I am passionate about helping others achieve this.
Email: steveford@groomingwise.com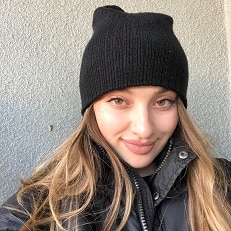 Clara Lucas
Hair Specialist
Clara started her career as a self-taught hairstylist. She became her own boss in 2008 when she opened her own wellness salon and spa in downtown Miami. At that time, Wanda's clients would come to her even during her off-duty hours to ask for advice on their hair care routine. Eventually, Wanda launched a local shampoo line which sold out in seconds. She took her love of sharing hair care tips to greater heights by being one of Groomingwise's founding members. She also pursued a degree in cosmetology, graduating with honors in 2013.
Email: claralucas@groomingwise.com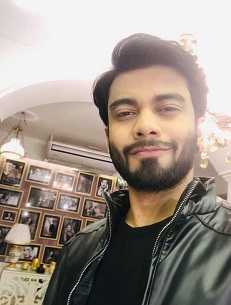 Ashiqur Rahman
Hi, I am Ashiqur Rahman. I started studying Nutrition and Fitness a few years back. Alongside this, I have a passion for writing on different topics, including nutrition, fitness, lifestyle, and so on. Going to the gym and working out to keep myself fit is another hobby of mine. To fuel my passion, I have been working as a fitness trainer in a local fitness center for more than two years. With my expertise and experience in this field, I have been writing blogs online for quite a while. In my write-ups, I try to help people gather knowledge about different aspects of nutrition, the importance of physical exercise, maintaining a healthy lifestyle, etc.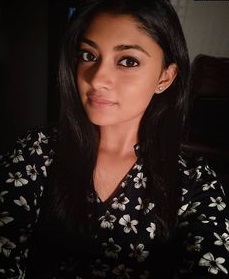 Gitanjali Roy
Hi, I am Gitanjali Roy, a student of Dermatology. As a student of this subject, I love to make people aware of various dermatological issues and provide possible solutions through my writings. Besides the study, I am currently writing blogs on different topics, including dermatology. In these blogs, I reflect on my knowledge to meet the queries of audiences and help them get accurate information regarding their problems. Gardening is one of my favorite hobbies. I have grown a lot of plants in my garden. A part of my day goes after taking care of the plants in the garden. The beauty of a blooming flower always amuses me.