If you are still using the cologne you sprayed on last Christmas, it is time to give yourself a changeover. No matter what you prefer – from heavy and dark scents of tobacco and musk to light and bright amber and fruity notes, there is a huge list to choose from.
Here, we handpick the best smelling mens cologne with some deodorant 2023, so that you can choose among the top options in the market.
Which Is The Best smelling Mens Cologne 2023?
Well, the best smelling cologne for men 2023, is obviously the only one that suits you!
The products you would read about have similar yet distinctive notes. These are to help you have a variety of options without confusing you. Read ahead and grab your pick:
01.
Inis The Energy of The Sea Cologne
The Energy of the Sea is an unusual scent, in that it was designed for both men and women. However, don't let that fool you. It's still an excellent cologne for men. With this cologne, the scent is very much in the name.
The Energy of the Sea is a powerful scent, very much on the 'water' side of things. You won't find musk here, or even tobacco or smoke.
It's 'crisp' and 'clean', and very 'water-like'. You'll find it will last through the day. It should stay strong and present for you for at least five or six hours. You'll likely enjoy every moment of this powerful, clean scent.
It tends to feel very 'clean' and even 'powerful' in its own, unusual way. The Energy of the Sea is an excellent 'summer ' cologne, very much one of the top cologne for men. Today's the day to try it.
Keep Reading: Top 5 Best Cologne to Attract Ladies Reviews
02.
Dior Homme Intense Eau de Parfum Spray
It is the best perfume for romantic dates and moments. The smell is very attractive and intense.
It is recommended for romantic wear mainly. You can, of course, wear this to parties as well but not to the office.
This product is designed and manufactured in France keeping that age-old romance in the head. It is a great perfume made up of high-quality materials.
You can surely wear this while going out with your partner. She will completely fall in love with the intense smell of this perfume.
03.
Givenchy Play – Givenchy EDT Spray
This perfume comes in a very interesting packaging which looks quite good.
The smell of this perfume is mainly based on the Amyris wood with a tinge of grapefruit as well as bitter orange. It also has light undertone smell of patchouli and black pepper.
Overall the smell is just amazing and smells pretty attractive on men. You can use this for any type of occasion.
You can wear this daily to your office as well as for parties and outings with friends and colleagues. This is a great perfume which suits perfectly in every event and with all types of outfits.
Keep Reading: Details With The Latest Givenchy colognes
04.
Acqua Di Gio – Giorgio Armani Eau De Toilette Spray
The Acqua Di Gio Eau De Toilette Spray for Men is a product of Giorgio Armani, a renowned fashion designer in Italy, who is particularly renowned for his menswear.
This spray is one among the most iconic and popular fragrances for men of the twentieth and twenty-first century. 
Most men who have used this Toilette Spray by Giorgio Armani have expressed their complete satisfaction in using the product.
This cologne is the best for men who would like to use it daily, meaning for those who want to wear anytime during the day.
As it offers a signature smell, it can also be worn during evening parties and on special occasions.
05.
Versace Pour Homme EDT Natural Spray
Versace Pour Homme pulls off one of the most admirable feats in perfume. That feat is to produce a clearly masculine and manly scent while remaining subtle and alluring.
Overpowering colognes are very common, and Versace Pour Homme avoids this trap with grace. It's subtle to almost a fault, a nearly perfect mix in that regard.
This scent also happens to be quite long-lasting, remaining properly powerful for four to six hours per application. It also pulls off fruity without being girly, suggesting confidence in any man who wears it.
There are also notes of beaches or the ocean, conveying a sense of vacation. It's nice to have a feeling of being away when you're at work. It could be described as 'heavenly' or 'pure sex' and these are naturally high praise.
This is very nearly a perfect 'summer' or 'autumn' perfume. However, it's well-rounded enough that you can wear it all year round.
This scent deserves its place on the best smelling cologne for men 2023 lists in every way. Try it today – you won't regret it.
06.
Versace Eros Eau de Toilette Spray
This perfume is recommended for daily wear. The composition is amazing and is built with perfect balance.
The scent has a great harmony of salty notes of seawater along with a sweet smell and also a slight warmth tinge of the sun.
This formula is amazing and feels very light on your skin. The smell is not too overpowering and not too light. It has the right tone and perfect balance in it.
The materials used in this perfume is of high quality. You can wear this for any occasion whether it is professional or just a casual party.
Keep Reading: Pros and Cons of Versace Eros vs Creed Aventus
07.
Men Pheromone Cologne Oil – RawChemistry
The pheromones used in this oil is in concentrated form which is extremely effective in attracting women.
This can appeal to their sexual receptor very well. A patented blend of human pheromones is used to effectively attract women and smell amazing.
Women love men with good smell and thus this oil is a great way to attract the woman you like. The youthful and empowering scent will surely be loved by her and this is specially designed to last for a long time.
So, once you apply this oil perfume, it can stay up to 24 hours. So, in any parties or outings make sure to apply it.
08.
Usher Eau De Toilette Spray
This perfume is specially designed for the men and is made up of high-quality materials. You need to use a perfume that smells great and also last long. If you are searching for such a perfume then here you go.
This perfume represents a commitment and passion in a very positive expression. It has that warm and sensual masculinity in its smell. The overall effect of this perfume is quite unique and modern.
The scent has a top note of pineapple, melon, and verbena along with the mid notes of pepper, violet leaf, and lavender. It finishes off with a tinge of Vetiver, Suede, Amber, Musk, Guaiac Wood and Sandalwood.
It is a fresh and clean smell that can boost your confidence a lot.
09.
Calvin Klein ck one Eau de Toilette
CK One is something of a classic fragrance. Technically, it's made to be worn by men or women. Don't let that put you off!
CK One is a simple and clean fragrance. It's very 'renewal' or 'spring' – makes an excellent choice for the spring season. It's also very minimalist, and so it'll tend not to overwhelm.
It'll last well, usually all day long. It should do so without becoming too weak, for at least six hours.
It'll also almost never overpower, so it's an excellent middle ground for men looking for a 'clean' scent. It's not quite as masculine, but it's well balanced. That balance is perhaps the single greatest strength of CK One.
It's a very unusual attribute for any cologne. That means that this scent may come off 'odd' at first, but give it a little time before you pass judgment. Give this one a try, soon as you can.
10.
Versace Man Eau Fraiche Edt Spray
This is recommended for daily wear. It has an amazing and pleasant smell which can boost up your confidence.
The composition of the perfume is built in a perfect combination of sweet as well as a salty note of the seawater along with nuances of sunny warmth. This feels amazing on your skin too.
The materials and ingredients used in the product are quite high in quality. This is for external use purpose only and avoids contacting with eyes.
This is a great perfume that will definitely go well for any purpose such as daily office, parties, events or even casual outing.
11.
Gucci Guilty – Gucci Eau de Toilette Spray
Gucci Guilty is for the daring and the bold. It has an intoxicating smell which will have women lurking around you.
If you are a focused man, who knows exactly what he is doing, this could be the one for you!
This is for the men who know how to get what they want. Intrigue women or specifically your woman with the seductive notes of musk and cedar, topped with lemon, lavender and orange blossom.
Users admire Guilty by Gucci, as it does what it says – it lasts long and redefines masculinity. Add to your confidence and elegance by this witty pick.
12.
Happy – Clinique Cologne Spray
Most colognes don't really live up to their names. Some colognes call themselves musk but really have no muskiness in them while others call themselves happy, but they are really sad. Taking its spot in the best cologne for men, Happy is a scent that lives up to its name.
This cologne is in an orange bottle, the first sign of its happiness. By using its name alone, this scent might give a lady vibe.
However, after using it, you will see how this product is the perfect blend of fruity and masculinity in a natural way.
This is a trait that will absolutely attract ladies. It is neither too strong nor pungent, but it lasts for hours.
This is a cologne that should be picked by outgoing, fun and happy men!
13.
Dolce and Gabbana The One EDT
If you consider yourself elegant, charismatic, and seductive in your own classy way, The One is the perfume you need! It was crafted for men who exhibit sophistication but are also irresistible.
It is for the man who knows how to take care of himself and never goes unobserved in the crowd. Perfumer Olivier Polge has his hands behind this masterpiece.
It smells spicy, oriental, and has a touch of tobacco. The base notes of ginger, cedarwood, and cardamom get a citrusy attack and give you a durable fragrance.
Reviewers love the product and admit that it is best to invest in something worthy of the cost, than cheaper alternatives. There is another perfume called Dolce And Gabbana Light Blue. It's much longer-lasting. You can read reviews about this product.
14.
Royall Lyme Aftershave Lotion Cologne 
This is a cologne that takes its place on the best men's cologne for everyday use because of its muskiness.
Are you looking for a scent for the warm weather? A scent that is subtle but manages to last for a long time? Royall Lyme Aftershave is what you should definitely go with.
This cologne screams man and musk. When you walk through a room, this is a scent that will leave every lady acknowledging that a man just passed through.
It is not too sweet to give you a French lady vibe, and neither is it too bitter to give off a pungent odor. It is just the right mix sweet and musky to give you a lasting, manly scent.
In a few words, Royal Lyme is clean, crisp and masculine, with just enough time to stick around for hours.
15.
John Varvatos Artisan Men's Cologne Spray
When you see the bottle in which this cologne is stored, it will leave you wanting the product instantly. There is a strength exuded by the wrapping, which is realized by the scent itself. John Varvatos takes its place in the best perfumes to attract females.
This is a scent that lasts for hours after it has been applied, and at the same time, it is not pungent enough to repulse others around you.
You can wear anywhere throughout the day. It also has an aquatic feel fused with a lemon and woody musk.
So if you are a sea-loving guy who likes to give off the aquatic allure, this is probably the best pick for you.
Keep Reading: Details About John Varvatos Artisan Cologne Spray
16.
Calvin Klein Eternity Aqua Eau de Toilette
The ocean or water represents freshness. Just like that, this Eternity Aqua perfume by Calvin Klein inspired by the freshness of the ocean.
It provides a sweet, calm, soothing and refreshing smell which is very pleasant. It makes you feel a lot more fresh and calm.
This also helps in boosting confidence. The modern and effortless fragrance are perfect for a modern man. The smell is undoubtedly a representation of elegance in a man.
If you are searching for some good perfumes for men that have that class and modern elegance, then this is the perfect choice for you.
17.
Tom Ford Noir Extreme Men
This perfume is really a great one from the house of Tom Ford. It has that manly smell which every woman will love.
The smell is so empowering and attractive that it will automatically boost a lot of self-confidence in you.
The scent is not overpowering at all and has some clean high-quality ingredients in it. This is quite popular among men as they and their partners love this perfume and its smell.
It is pure value for money as it stays on for a long time and does not fade away quickly. Do you want to gift your man with the best gift ever? Then, try this one! Surely, he will love it.
Keep Reading: Tom Ford Has a Great Scent for You Check out the Meta-Review
18.
Jean Paul Gaultier Cologne
JPG's EDT fragrance spray is a bit closer to the mainstream than Versace Pour Homme. It's a 'clean' or 'fresh' scent at its core.
It's expanded with subtler notes of mint and citrus. It tends not to overpower, though it remains on the fairly strong end of the spectrum. Instead, like many of the very popular 'fresh' colognes, it's simply a solid, basic scent. It should last at least six hours, or more likely closer to all day.
You shouldn't notice it becoming much weaker over wearing it. It's not for you if you want a purely subtle scent, but it is a subtle, masculine fragrance well worth your time.
This is an excellent 'spring' cologne, but it's not wrong in other seasons. If it works particularly well for you, don't hesitate to make it your standard cologne.
JPG's EDT fragrance spray definitely deserves its high spot on this list of the top smelling mens cologne for 2023. Give it a try today, it might be perfect.
Keep Reading: What I Consider The Top 4 Best Jean Paul Gaultier Cologne of All Time
19.
Jo Malone 10 Different Fragrance Set
The smell of this cologne is simply too good. You are going to love it like anything.
This perfume can be used every day to any types of events and occasions. You can also wear this to your office too.
This perfume has a beautiful aroma which is quite soothing and relaxing. It is not at all overpowering. It has a quite fresh tinge in it.
So, as soon as you spray it you will feel quite relaxed and refreshed. Thus, it can help you to go even though the hectic days at the office.
It can last throughout your office hours providing a soothing and fresh smell.
20.
Creed is one of the oldest brands in the cologne market. They promise that their products bring quality to match their long history.
It's also a bit more expensive than most of the other scents on the list, but don't let that intimidate you. Creed is very, very good at what they do.
This perfume is built on fruit – apple and pineapple, to be specific. There's enough smokiness as well for the scent to be very masculine. Notes of tobacco and sweetness round out the cologne.
It's a powerfully unique scent, one that very few competitors even come close to. This one is very powerful, be careful not to use too much.
It's undeniably masculine and a year-round scent. It will last all day and sometimes even longer. Don't forget to try this one of the top perfume sprays for men. You might just fall in love.
Keep Reading: Details Review About Top Seller Perfume Creed Aventus Cologne
21.
Abercrombie & Fitch Fierce Cologne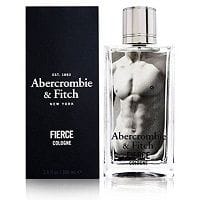 Famous perfumer Christophe Laudamiel is the man behind Fierce. The woody touch of the product is their biggest highlight.
It opens with orange, lemon, petitgrain, cardamom and fir resin. It then takes you to the mid notes of rose rosemary, jasmine, and lily-of-the-valley. The end gives you an enticing touch of Brazilian rosewood, musk, oakmoss, and vetiver.
The reviews proof that the product can shower compliments from women. It lives up to expected durability and smells as described.
22.
Azzaro Chrome Legend Cologne (Eau De Toilette Spray)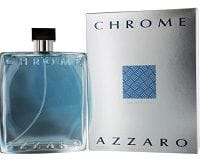 Are you the contemporary man who aspires high and achieves goals, but also takes adventurous breaks into the woods? This can be your ideal pick if that's how you picture yourself.
One upside about this product is that it attracts men of all ages. It starts with aquatic accords and adds apple, Tonka bean, bitter orange and sweet musk.
From offices to parties – you can wear anytime and anywhere. People like softness and durability. It also seems to be different from relative choices.
23.
Claiborne Sport EDC Cologne Spray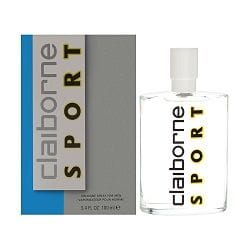 Claiborne Sports Cologne, produced by the design house Liz Claiborne, dates back to 1997. It has been around for 2 decades, and we still can't stop adding it to the best smelling mens cologne 2023 lists!
It is a refreshing perfume which makes you smell fresh and spicy. It has notes of herbs, ginger, and cedar for giving it a masculine touch, while an exclusive smell of morning dew' keeps you fresh.
Being one of the best-rated perfumes of all time, you could pick this for regular office wear. The comments in the review section sum up one exclamation – wow!
24.
Jovan Musk Aftershave Cologne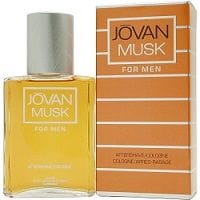 Women's needs are best known by another woman, and a man's cologne is best produced by another man. Jovan Musk is produced by Jovan Musk Inc., a company started by Jovan, which is just one of the many reasons why it is an outstanding cologne.
There are a number of reasons that this scent makes it to this list, the first being its muskiness. This is a fresh and clean cologne that gives off different scents, including a juicy orange and white soap.
It can be used during the four seasons, and it lasts for up to four hours after application. After fading, however, it leaves a light scent that stays with you for the whole day.
If what you have in mind while shopping for scents is total masculinity, Jovan Musk is the best scent for you.
25.
Nautica Voyage – Nautica EDT Spray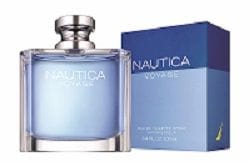 Nautica Voyage is one of the best selling perfume at Amazon, as it gives you a blend of light and heavy tones. It opens with a touch of fresh green leaf and apple and drowns in the middle notes of mimosa, water lotus, and aquatic elements.
It also blends in sailcloth accord' and then drops down to moss, cedar, musk, and amber. One of the attractive aspects of owning this product is that you get a Nautica' at an affordable price.
People admit that it lasts longer and gives you the smell you would expect. Beginners who have just started using colognes would surely love it!
26.
Tommy Hilfiger Eau De Cologne Spray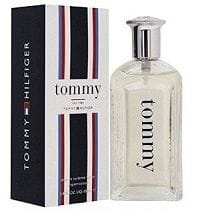 This is a great fragrance for the men and you will love to wear it on some special occasions.
It comes with a bit expensive price tag but definitely worth the smell and longevity. This is also a great gift for your special someone on any special occasion.
The smell is so lovely and youthful that your partner will surely love it. Apply in on the neck and you can go on with it for about 24 hours.
If you are searching for some really good perfumes for men then choose this. You can never go wrong. This cologne comes in a 3.4 oz packaging which is pretty great!
27.
4711 – Muelhens for Unisex EDC Splash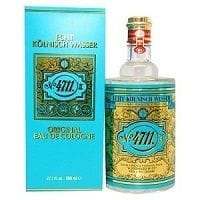 4711 is the other best perfume which is launched by the design house of Muelhens.
This is a product that every man will love to own. It is also a great product to be gifted to the man of your life or even to the dads. They will surely love this gift.
It is mainly recommended for casual wear when you go out for a casual dinner or outing with your friends and family. You can also wear this every day to the office.
It smells awesome with a sweet smell. It is inexpensive but provides a great service as it lasts for a long time. This is originally made in Germany and has a very subtle yet youthful smell.
28.
Nautica Blue Eau De Toilette Spray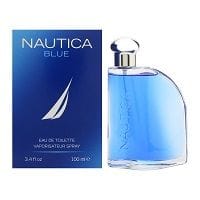 Nautica Blue gives you the regular aquatic feel but adds a fruity and woody touch to it.
It opens to the fruity essence of pineapple, peach, and bergamot. Bergamot gives the tangy essence, while pineapple adds to fruit-feel. You get a sweet and nectarous feel due to the peach content.
The heart records floral aroma from water lily and jasmine. Finally, the base offers the woody notes of sandalwood, musk, and cedar.
Most reviewers mention that they are in love Nautica Blue! It offers freshness, lasts long and is comparatively less pricey.
29.
Lucky You Lucky Brand Cologne Spray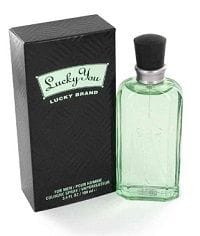 This is yet another Liz Claiborne production that is just perfect for the spring.
When you look at its bottle, which is green, the first thing that comes to your mind is that it is a green scent. On the first spray, you might dismiss this cologne as just another woody scent.
However, this is a scent that actually grows on you. After a while, the scent that is given off is a mixture of clean bamboo and grass, and this is a scent that you will be able to retain throughout the whole day.
When you think of Lucky You, think of the smell of woods just after a light shower.
30.
Curve – Liz Claiborne Cologne Spray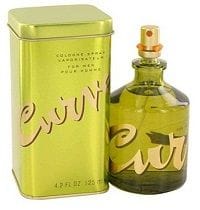 Are you a man who believes that every day should be lived as it comes? Are you the one who enjoys adventure, romance, and uncertainty? First on the top women's favorite men's cologne is this cologne that sells you best.
Curve by Liz Claiborne is a 4.2-ounce cologne that is produced by Liz Claiborne Inc., a company founded in 1976.
This cologne stands out first because of the green color of its casing. This color screams uncertainty and adventure.
This is a scent that is worn best during the day, and one that the ladies are quite crazy about. 
Well, if you are the kind of guy who thrives on subtlety when it comes to cologne, this is the absolute perfect choice for you.
31
Nautica Voyage N-83 Eau de Toilette Spray
Can you imagine oceanic water gushing onto your face or a summery day? Can you add some spicy mint to that essence? Well, Nautica Voyage N-83 is another version of Voyage but gives you a distinctive blend.
The product immediately transports you into the marine life, with a single spray from the bottle. With their signature of aquatic elements, this product adds a touch of spicy mint and petitgrain.
People recommend this product over the regular Voyage, as it seems uncommon and attractive. This could be your first summer addition, and you definitely won't regret.
32.
RawChemistry Cologne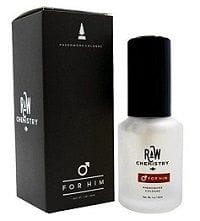 This is the best selling cologne for men with an amazing blend of human pheromones which is proven to attract a lot of women.
This is also very appealing to their sexual receptors. This is a bold cologne which smells amazing as well as effectively attracts women.
The patented blend of human pheromones includes Androstenol, Androstenone, Androstadienone, and Androsterone.
The scent is quite youthful as well as empowering enough to get her attention. This is a pharmaceutical grade cologne which works for more than 24 hours.
33.
Yves De Sistelle Thallium EDT SP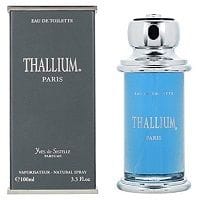 Thallium is, at its core, a musky scent. In that way, it's very traditional. However, this is tempered by herbs, warm spice, floral, and sweet notes.
The combination is unique and wonderful, and likely to smell very good on almost all men. It's very masculine, with that musky core. The scent will last you all day.
It shouldn't become too weak or go away in less than about six hours. It's not as subtle as some of the other colognes on this best smelling mens cologne list of 2023, but it does exude power and confidence.
It is very much a 'sexy' perfume, perfect for being as masculine as you can be.
Thankfully, it does not tend to overpower and overwhelm on most men. This is an excellent choice for a 'fall' EDT perfume. If it's especially good with your body chemistry, however, it might be a good choice for year-round use. Give it a try – your girlfriend may thank you.
34.
Mambo – Liz Claiborne Cologne Spray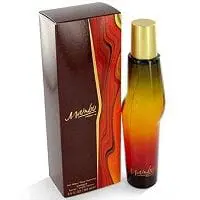 Are you a ladies man? Do you thrive on the attention of ladies? Do you want to turn ladies' heads just by your scent? Then Mambo is the scent for you!
Mambo is a scent that deserves to go to the top 10 best men's cologne because of the sheer class that it is accompanied with.
The first thing that will attract you to it in the bottle in which it is held. The bottle is glass with a color that is a mixture of orange, red, green and brown. The packaging may vary, but each of them gives the impression of absolute class.
The scent is clean, distinct and spicy and it lasts throughout the day. It is wearable everywhere, right from the office to a Friday party, and is compatible with any season.
35.
Clubman Virgin Island Bay Rum
The first thing that makes this cologne stand out is, of course, its affordability. This is a very cheap cologne. however, shouldn't scare away anyone who is looking for quality.
When you first spray this cologne on yourself, the scent is almost overpowering, but not to worry. After 10 minutes or so, this cologne settles into a very pleasant scent that lasts for the whole day.
However, its strength means that you should not apply it in excess so that you don't run the risk of having the scent overpower those around you.
If the main trait that you are looking for in cologne is its strength and ability to last throughout the day, Clubman Virgin Island is your best choice.
36.
Bora Bora – Liz Claiborne Cologne Spray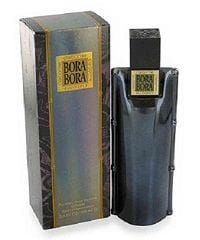 Bora Bora is a men's cologne that is produced by Liz Claiborne. It comes in a black bottle to hold the perfume.
It is a strong perfume that lasts throughout the day and is recommended for the winter. It is a daytime perfume that gives the scent of cedar and sandalwood.
It is neither too fruity nor too musky as it just gives off a pleasant, clean and masculine scent.
With the confidence that this scent gives you, you will be able to approach a lady knowing very well that on your list, "smell great" is ticked off.
If you want a scent that is subtle, gives off a masculine vibe while at the same time lasting throughout the day, Bora Bora is the scent for you.
37.
F – Ferragamo Black EDT Natural Spray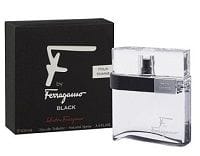 A metropolitan man that exhibits his sensuality, but has a lot of mystery hidden within, would want this perfume!
It opens with apple and contrasted with lavender. It then moves on black pepper, coriander seeds, and finally, gives you a mix of Tonka bean and labdanum.
Users recommend others to use as they find this unique and fresh. They explain the product to be in the middle of aggressiveness and gentleness, which should be something modern men like.
38.
Mambo Mix – Liz Claiborne Cologne Spray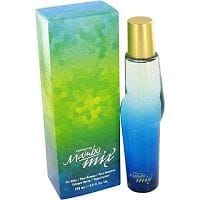 Mambo is also available in different packaging, which is green.
 The scent is not too strong, but it is strong enough to last the whole day, and you will receive quite a number of compliments from the ladies.
The scent is a mixture of woody and a citrus scent.
39.
Old Spice Antiperspirant and Deodorant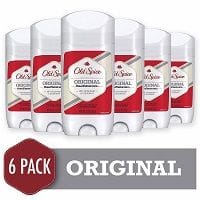 If you are looking for a product to spice things up and also last long, the Old Spice High Endurance is perfect for you.
Not only is it one of the most affordable picks, but it has the ability to join your everyday beauty regime. The product primarily reduces underarm wetness and keeps you clear all day.
It prevents you from bad body odor and enhances mood. The crisp and clean essence makes you take on the day, and you are ready for every obstacle that could come your way.
You have to use it to believe the reviews to be true – they exclaim the reality of being an antiperspirant!
40.
Old Spice Deodorant – Pure Sport Scent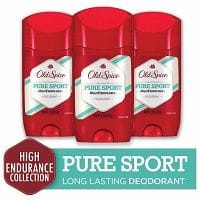 If you are a sports enthusiast or a gym freak, you would know what it is to be fit. However, along with that, you would know what it is to sweat like a pig! One of the best smelling mens deodorant 2023, for exercise lovers, is the Old Spice High Endurance Pure Sports Scent Men's Deodorant.
It lasts long and clings to your body no matter how much you sweat. The odor protection level goes beyond your expectations and that is what makes most users continue their purchase.
Customers love the quality, durability, and authenticity of maintaining the brand name. It is worthy of your pick, and we bet you wouldn't want to leave it to post use!
41.
Degree Men Extra Fresh Deodorant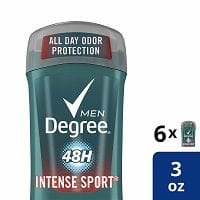 Degree for men is another pick for the sports enthusiast and it definitely goes hand in hand with Old Spice – both do exceptionally well! From odor protection to keep you fresh all day, it is a deo you would want in your sports kit.
The zesty lemon and bergamot orange add a fresh feel, while musk makes you smell masculine. Apart from enhancing your hygiene, it also gives you a mental boost to carry out daily activities.
The best part about the customer reviews is that they say that it works' for them and in the way explained. From longevity to being an antiperspirant, this is definitely one sports deo to look out for!
The products we listed as the best smelling mens cologne 2023, are the best rated, reviewed, and priced. We have chosen them after a thorough scrutiny of products and user experience, to let you choose from the best. If this has helped you to add new colognes to your list, do let us know how you liked them!