It's astonishing how a particular smell can trigger memories of a pleasant afternoon or a groundbreaking dinner. The simplest way for a man to capture such moments with a smell is to have a nice cologne at hand. Dolce and Gabbana mens cologne with their wonderful line has been serving us with the best scents a man can ask for.
List of Dolce And Gabbana Colognes
Here are discussed six types Dolce and Gabbana Men's cologne with light blue cologne review. That will give you a nice idea. The following review is aimed at shedding light about the Dolce and Gabbana Mens Cologne Light Blue perfume.
It will cover the following areas; specifications, features, product benefits, best benefit and who needs it most. It also offered information about both the positive and negative sides of the product.
Besides giving a summary of Amazon customer reviews, the review will talk about how to use the product properly. Finally, we will give our verdict.
Dolce and Gabbana Pour Homme
This elegant bottle contains 4.2 ounces of eau de toilette, which you can consider as a flowery scent. However, since it is eau de toilette, the concentration of oil is less intense.
You will also find notes of lavender, orange, lemon, and bergamot. The distinct smell of cedar, sage, sandalwood, and tobacco gives the cologne a spicy aftertaste which makes this cologne perfect for evening wear. The bottle comes in a beautiful navy suede packaging.
Dolce and Gabbana Intenso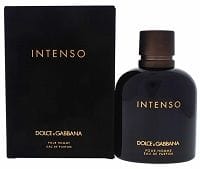 The first thing that anybody will notice is the gorgeous bottle this cologne is housed in. The vibrant shade of brown makes it a staple piece for any man. Apart from the outlook, this eau de perfume is intense with cologne oil and contains 4.2 ounces of rich wooden smell.
The scent, extracted from the leaves and flowers of Milkwood, tied with the olfactory woody smell can be an excellent choice for a romantic dinner date. The packaging of this product also has a suede box colored in rich brown with "Dolce and Gabbana" embezzled in copper.
Light Blue Intense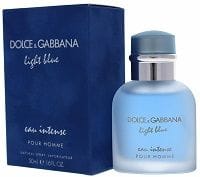 If you want to be transported right by a seashore and feel the warm freshness of the ocean, there is no better option than Dolce and Gabbana's version of an ocean-the Light Blue Intense. This eau de toilette has the perfect concentration of oil that will leave you smelling fresh.
The bottle contains 1.6 ounces of cologne with a perfect blend of rosemary, pink pepper, guaiac wood, and amber wood notes. The cologne derives its salty notes from musk and aquatic sea salt juniper. Even, the beautiful blue bottle is in style with the ocean.
Light Blue Discover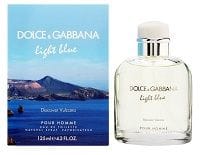 This one thrives on capturing the essence of the Islands of Volcano and Pan Area in its crystal clear bottle. The Lemon, ginger and lavender notes of this cologne make it suitable for daytime while the cypress and aromatic woody blend give it a smoky character.
The 4.2 ounce of aromatic cologne comes in a beautiful package capturing the beauty of the volcanic terrain.
The One ED Toilette Spray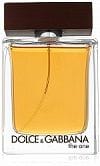 As described by the brand, this cologne is not ordinary and embodies the masculine essence in one bottle. The bold rectangular container houses 3.3 ounce of ED toilette, which is not too intense but will last through the evening.
Accords of amber, tobacco, and spice give the cologne its masculine note while citrus balances the composition.
Dolce and Gabbana men's cologne line has something for your day, evening, and nightwear. The perfect blend of oils and perfume will not only evoke memories but also brighten up your day.
Deep Review of Light Blue
The following review is aimed at shedding light about the Dolce and Gabbana Mens Cologne Light Blue perfume. It will cover the following areas; specifications, features, product benefits, best benefit and who needs it most. It also offered information about both the positive and negative sides of the product. Besides giving a summary of Amazon customer reviews, the review will talk about how to use the product properly. Finally, we will give our verdict.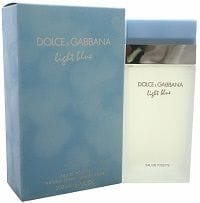 The Dolce and Gabbana men's cologne brings to your mind memories and emotions related to love, seduction, and passion. It brings sensations related to the excitement associated with fun, sand, sea and beach life. It encapsulates the scents of Rosemary, Bergamot, grapes and a slight touch of Juniper among others.
The spray summarizes masculinity, power, and dominion. It expresses the male species as both strong and vulnerable enough to let loose and give/receive love. The product is one of the most used by powerful men in the world including celebrities, CEOs, and politicians.
Specifications of Light Blue
Measurements
The Dolce and Gabbana men's cologne has a width of 5 inches, the length of 7 inches and is 9 inches tall. The weight is roughly 4.2 ounces.
Shipping weight
The shipping weight is 12.6 Ounces.
Domestic shipping
The product cannot be shipped outside the 48 neighboring states.
Features
Colour
The Dolce and Gabbana men's cologne is packed in a blue box. Blue is a male color that symbolizes power, potency, and authority. Blue is also the color of the ocean representing passion and romance. The sky is also blue symbolizing infinity and a sense of not knowing what is hidden beyond what we see.
These characters are involved in any love relationship – at least, from a man's point of view. That is why men are hunters – in any love relationship; they are thrilled by what lies beyond the visible. They love women who are unpredictable. Such women help the man to bring out his maleness to the fore as she remains random.
Premium material
The product is packed in high-quality material. The box is both classy and strong. The bottle, on the other hand, is not transparent. It has a unique look (whitish color with a blue lid and a shiny silver part which connects the bottle to the lid). It is relatively small meaning it is easy to pack and move around if the need arises.
Great quality
The perfume is manufactured in Britain and is a quality product worn by the high and mighty in the world.
benefits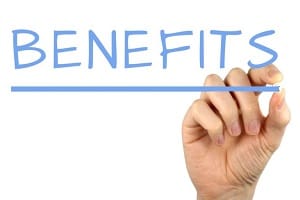 Great smell
The spray has a great scent which wives and girlfriends have praised hence buying it for their male partners. Actually, it has many 5 stars on Amazon in relation to its smell. It has a way of making you noticeable irrespective of the event.
Men should not just concentrate on their physical look (six-pack and all), clothing or teeth. Although these are important for the man to look exceptionally compelling, concentrating on them alone may end up being counter-productive. Imagine a man who looks impeccable but when you get close to him he chokes you with the smell of fermented sweat!
Adds fun and excitement to the mix
Clients have said that the spray made them smell clean and sexy. It has a way of being left in a room long after the wearer has left and usually the fragrance is captivating. It portrays the user as knowledgeable, fashionable – he has found his place in society. Such people are respected in the society and by the people, they brush shoulders with.
Has a lasting effect
The spray has a certain effect on both the wearer and those around them. It is exceptional and that may be the reason why people who use it do not wish to stop. People who have been disappointed by other sprays will find solace in this one.
No alterations
Clients who purchase it online say that it was exactly the way it appeared in the photo.
Great price
When you factor in the benefits associated with this brand, it is fairly priced.
Best benefit
The reason why people wear perfumes is so that they can smell good and stand out from the crowd. This is a critical thing for any man out there. Most of the people who purchase Dolce and Gabbana men's cologne are driven by their desire to smell good. They had either smelt someone who wore it or had read a convincing review.
Who needs it most?
The art of manliness demands that you be in control and outstanding. This product is for men who want to have a sense of smell that they can identify with – something with their own signature. It is for men who wish to intensify and achieve the greatest worth out of their daily physical contact. The brand is for men who wish to conjure incomparable memories in their loved ones and acquaintances.
The positive sides of the product
Blends easily with your body's usual odor
The Dolce and Gabbana men's cologne brand has a way of blending the normal scent of your body without altering its own scent.
Boosts your level of confidence
This spray has the same effect that a nice outfit has on a man. The fact that he knows that he smells fantastic, is reason enough to walk with shoulders high.
Useful in attraction
Human beings are wired in such a way that they are drawn to someone who smells nice. Actually, some people may be attracted to a person because of the spray long before seeing the face.
Negative Sides of the Product
Some customers complain that although it smelled good, the smell did not last for long.
Others said that the smell was not as deep as they expected.
There those who complained of competitive rates.
Summary of Amazon Customer Reviews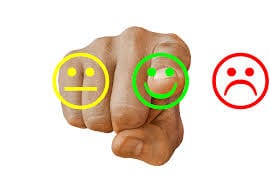 The overall rating on Amazon for Dolce and Gabbana men's cologne is 76% five-star rating which means that it is among the most celebrated products. Most of the reviews appreciated the scent. Other reviews applauded the prices and packaging. A few people felt that it was a bit pricey. However, this is understandable because our income is different.
How to Use it Properly?
The last thing a father could teach a son is how to use perfume and that is why this segment is vital. It should be clear to you as the user that this product can only be used on the body. If by mistake it gets into your eyes, wash with a lot of water. Seek medical advice in case you experience continuous itching.
The spray should always be stored in a cool dry place and never applied directly on the sensitive skin. Avoid applying it on inflamed skin. If it reacts with your skin, avoid using it regularly or avoid it altogether.
Final Verdict
If you have been longing to stand out from the group, have a signature spray or gain confidence in what you do, this is the spray to look for. The spray will not only enhance sophistication but will go a long way to portray you as the powerful man that you really are. You know you are masculine – just enhance it with the Dolce and Gabbana men's cologne.