In early 2021, Creed sold the family business to a global investment management corporation. Now, more than ever is the best time to buy a bottle of Creed Aventus. But is it for you? Here is how you can find out if Aventus is for you.
Should I Buy Creed Aventus?
The stress is on the I. Aventus is a pleasing scent that contains high-quality ingredients. The steps that take place in the creation of a single bottle of juice are one of the mysteries that surround the different batches of this perfume. Enthusiasts call it The King.
If you never smelled it, you can find out everything about Creed Aventus how it is like and how it performs. Understanding the quality and refinement of this particular scent represents more than half of the ultimate decision regarding the appropriateness of Aventus for your character.
What I want to help you focus on is the remaining part. This involves discussing three factors: how many fragrances you have, your personality, and your lifestyle.
The number of perfumes you have
Creed Aventus is not for every day wearing. You could decide to use it often, but that would only work against yourself. If you already have at least three perfumes that can cover your everyday needs, then Aventus would be the perfect addition to your collection.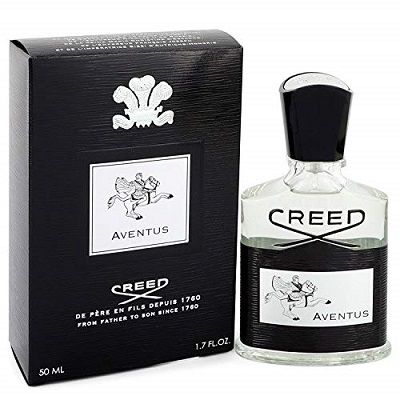 It is not critical that you don't have other fragrances, but it would help you to increase that wow factor when you are wearing Aventus. Another reason is that the more time you store it correctly, the better it gets. Many buy a bottle only to use it a year later, or more.
Your personality type matters
Creed Aventus is the kind of fragrance you spray on yourself to make a statement. The price of Aventus has increased steadily over the years. The satisfying performances of projection and sillage categorize this scent as a perfume for others to notice. You could argue that it does not matter if you like Aventus more than others do.
When the creators formulated the DNA of this scent, they used an image as a guideline. That image was a victorious Napoleon Bonaparte as he is at the top of the world. Thus, Aventus adds a layer of audacity to the wearer. It hints a tremendous conviction. The question would become: Should I buy Creed Aventus to make anyone notice me even more?
Are you living the lifestyle of your dreams?
If your life is not going as well as you desire, you could wait to buy Aventus. You could buy it and store it to celebrate a future event, but to use it appropriately, you would want to have your life together at the best of your possibilities.
To exemplify it even more, here is an article on what to wear to a party. Take a look and see if your current lifestyle is in line with these basic principles. If you get a score higher than 60%, you can buy Aventus.