The house of Christian Dior is one of the world's largest luxury goods group. It was originally founded by legendary designer Christian Dior in 1946.
Today, it is a leader when it comes to fashion, fragrances, and jewelry. Now headed by French businessman Bernard Arnault, it is the world's number one French luxury goods company. In 2015, they produced Sauvage Cologne.
Here is a Sauvage cologne review that I have done. I have used my personal experience to describe the product. However, I have also used other people's reviews to give you even more information about fragrance.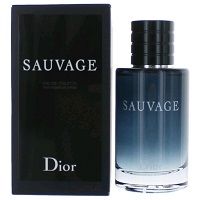 Specifications
This fragrance is a successor to another fragrance that they produced in 1966. It was created by François Demachy.
He is a great perfumer that has been responsible for some of the most iconic perfumes in the market like Tiffany by Tiffany.
It has a simple yet classy presentation. It has a black bottle that fades into a clear bottom. The box is also black. All wordings are written in white. The sprayer is excellent and produces a healthy mist of fragrance juice.
Keep Reading: Comparison of Dior Sauvage And Creed Aventus Fragrance
Features
Fragrance Notes
Top Notes: Calabrian bergamont and pepper
Heart Notes: Pepper, pink pepper, elemi, vetiver, geranium, lavender, and sichuan pepper.
Base Notes:  Ambroxan, labdanum, and cedar
Pros
This fragrance is a product of one of the best perfume companies in the world. The ingredients used to make the scent are top of the line. This means the fragrance is safe to use and cannot damage skin or clothes.
The longevity is good on this one lasting up to 8 hours. This can easily get you through a workday. Lastly, it has a moderate projection that can fill up a room without getting too overwhelming.
Cons
The only bad side of this project is the attention you are likely to get from women. Then again, who does not like a little attention?
So how does it smell?
This fragrance is inspired by the vast landscapes of the wilderness. In fact, the name is French for the wild.
The fragrance opens up with a spicy top note. However, these spicy notes are subtle and do not become overwhelming.
Next, the heart notes are exotic, spicy, and floral. They do a good job supporting the top notes. Finally, the fragrance closes with a woody base. This keeps the fragrance warm and masculine.
Benefits
This is a really good product. Personally, when I wore it I felt a little bit different. I felt like I was more attractive.
I also received tons of compliments from people telling me that I looked more attractive too. This was awesome and it gave me a great confidence boost.
Also, I felt like the center of attraction. This made me feel like I had some distinction from my workmates.
Lastly, the scent of the fragrance was relaxing. When I closed my eyes I could really imagine that I was in the wilderness.
In summary, using this fragrance provided a good roller-coaster of emotions. It is a good and fulfilling feeling that you have to experience to understand.
The modern man has a hectic lifestyle. We have to work long and hard workdays to be able to provide for our families. In the long run, this can get very stressful. Fortunately, this fragrance can offer some relief. I cannot stress the relaxing nature of this fragrance.
When you are having a long day all you have to do is close your eyes and imagine you are in the wilderness. It is a relaxing feeling that will improve both your and your workmates' moods.
Who Needs It Most?
This product is advertised as a fragrance for men who want to smell a little wild. It is a mysterious and alluring scent that delivers as casual night time wear.
I recommend this for mature men above 21 years. Such individuals are still trying to make a living while still trying to find someone to settle down with. This fragrance can aid them in these important parts of their lives.
Summary of Amazon Customer Reviews
This product has a near-perfect rating of 4.5 stars on Amazon. Most people only have good things to say about it. For instance, one man claimed that he feels calmer when he wears the fragrance.
How to Use it properly?
This fragrance is easy to wear. I recommend it for date night or a night out drinking with friends. Also, It performs best when it is worn in winter.
Final Verdict
This is yet another great scent from the house of Christian Dior. I advise you to get a bottle as soon as possible.
Keep Reading: What are the Signs of a Fake Dior Sauvage