In 2010, Creed brought to life Aventus. They based it on the heroic figure of Napoleon Bonaparte. A British perfume house that conquered France marketed a fragrance with a name that sounds Latin (but it isn't) to celebrate its 250th anniversary.
In 2015, the Maison Dior launched Sauvage. Inspired by the trend originated with 1 Million by Paco Rabanne and similar predecessors, its goal was to make a serious profit. Fragrance lovers still remember the first 1 Million Plague (AD 2008-2014) in every disco across the globe. A French fashion house marketed a fragrance for young people taking advantage of a stalemate in the career of one of the best-known actors of that decade: Johnny Depp.
To compare Creed Aventus vs Dior Sauvage, you must change your mentality for a while. Crowd-like reasoning won't do. We are going to discuss two scents that have conquered large market shares. They have proselytes ready to criticize every single comment. It's all fun and games until someone tries to have his or her say on one of these two popular icons.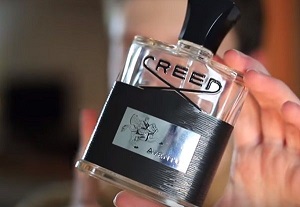 Aventus is a superb creation. A fruity and fresh opening like few others in the niche market. The link with Napoleon is marvelous. He always carried a bottle of cologne in his boots and also used it on his steed. So, Creed created a cologne version of Aventus, and you can read all about it in this creed aventus cologne review.
Keep Reading: Why Buy Creed Aventus Cologne Spray?
Sauvage's success prompted its Maison to produce many versions as well. Some more intense, some lighter. All mainstream popular. The Sauvage cologne changed approach, so I will let your curiosity explore those traits on that page because now I have a truly enormous task to complete.
Crowd-pleasers Monsters: Creed Aventus vs Dior Sauvage
Those who love Aventus would like to declare victory immediately after the first spray. The resolute opening of Aventus makes it an instant classic. Aventus gathered so much success to become the brand's flagship perfume within a few years, outclassing any previous release.
When you diffuse that dollar and more of the product with every single spray, a delicious aroma instantly establishes a couple of things: Aventus is powerful, and this perfume is so clean that you can't even find a defect on it.
Anyone who loves Sauvage knows they can't play that trump card. Sauvage starts gently. It spreads with a lightness that contrasts its spicy nature, appearing almost woody. It doesn't project an aura of wealth, but that doesn't depend as much on the lower price of the product, as on the mental association most of us make regarding what Sauvage truly reminds us of: youngsters in the mall.
During the first hour of projection, Sauvage saturates all the air around. An excessive quantity generates a feeling of slight suffocation to those who do not appreciate its most criticized ingredient: ambroxan. This molecule makes the juice so elegant that the first sniffs always taste good.
Aventus prefers a more natural way, so it adds a natural fixative, ambergris, the hormonal secretion that whales expel to not die. Ambergris refines the union of the various ingredients and gives that comely soap sensation.
Aventus plays its hypnotic complexity. The famous notes of pineapple dance rhythmically around you like a pendulum. The fresh impact attracts women secretly caught by the hidden cetacean hormone.
Dior refines Aventus' approach but also its components. Many customers use it all year round, but it is a hot and spicy formula best suited for the cold periods. Ambroxan comes from ambergris (it is one of its natural terpenoids).
Truce in the never-ending fight of Creed Aventus vs Dior Sauvage
Aventus is most popular in the summer. Some women may not like it as several men mistakenly wear it during the evening. Aventus gives its best during the day and on more meaningful occasions. If you don't devalue its complexity by wearing it all the time, it will leave joyful memories.
Sauvage wins during the last part of autumn before the cold intensifies. Best in the evening and sprayed in moderation, the enveloping cloud will lead to the union of bodies in romantic dances or intimate conversations. Its popularity could play against you: too many people wear it in clubs and discos because that's the only fragrance they have.
The Creed Aventus vs Dior Sauvage clash takes place with fresh whiffs that engulf clothes and leave dry downs that polarize whoever wears them.
Keep Reading: Where to Get Your Dior Sauvage Authenticated