One is for the intelligent alpha-male, the other is for the refined gentleman. These two images will guide us in this Creed Aventus vs Creed Silver Mountain Water comparison.
Aventus takes the lead
As you would expect from a scent for an alpha-male, Aventus forcefully comes first. But, Aventus is not for the typical '90s alpha-male. This scent is for someone bright and astute. He walks in plain sight but comes at you from the right angle.
Like a man who approaches you with the sun shining behind his shoulders, anyone who wears Aventus will blind your nose and bind you with its majestic sillage and fruity notes. To fully understand every detail of the smelling Aventus experience, read this Creed Aventus review. It will help you decide between the two if you are planning to buy either one of these two fragrances.
Keep Reading: Creed Viking Vs Aventus, Which One Gets You More Compliments?
When judging Aventus in comparison, what we need to remember is that the batch you get will determine your and other satisfaction. Aventus is a scent for the dominant male who wants others to flock to him. It is a compliment getter, and its goal is to make you stand out. So read the review to understand how to wear the perfume and to not let the perfume wear you. That's the single most relevant factor.
Silver Mountain Water is not in a rush
Silver Mountain Water came out in 1995. This unisex fragrance is more suitable for calmer men and women. I like to think of Silver Mountain Water as the 2014 Creed Asian green tea prototype. They share a good part of the same DNA. If you love this vibe, be sure to check out both.
The man who wears Silver Mountain Water is distinguished. He is a refined gentleman, who sees the Creed Aventus vs Creed Silver Mountain Water clash as a battle of wits more than different styles. That man would never wear Aventus at his wedding, but it would gladly choose Silver Mountain Water.
Silver Mountain Water does not grab the spotlight. It does not scream for attention. It is a more subtle scent, with both a feminine and masculine touch. If you have no control over yourself 100% of the time, you can't pull it off gracefully.
As you may expect, the mandarin and tea notes are green and fade away pretty quickly. This scent will not last very long, but it will inspire you to be your best self. It will remind you of your inner strength and the rooted dominance within.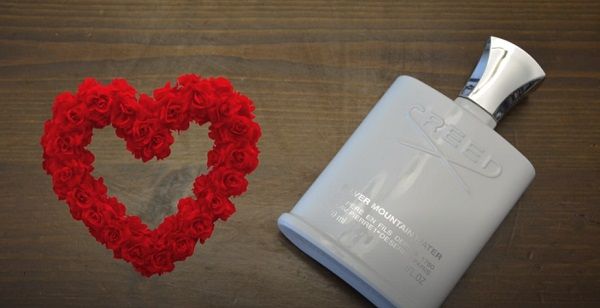 When to use which?
If you are not going to buy both of them, take into consideration that Aventus will last longer than Silver Mountain Water. The effect that you want to evoke should guide you to choose the one for you at this moment. But, if you buy both of them, you will have their full effects at your disposal, and you better use them accordingly.
They are both suitably used during the warm seasons. Silver Mountain Water will do for the most peaceful days, and you can wear it daily so long that you don't overspray it. That will only waste the juice quickly.
Aventus is excellent for the hottest days. You can also use it at night, and in limited amounts in more social environments like the club. I don't recommend you apply it as a clubbing scent, but once in a while is all right.
You can layer the two scents in one day and get a good effect during the warmer days in autumn. Start with Silver Mountain Water early in the morning, and spray a little Aventus after lunch. The two will give you a surprisingly serene vibe, that will grow over the hours.