Before knowing about tom ford oud wood reviews, let's get to the beginning of the product. There are not a lot of designers that are as successful as Tom Ford. He is a film director and fashion director who made a name for himself working for Gucci.  In fact, he was the creative director for Gucci from 1994-2004.
During this period Gucci's annual revenue grew to $3million. In 2004, he left Gucci and started his own brand called Tom Ford. Today, the Tom ford's brand is very popular in dealing with fashion, fragrances, and other businesses.
In 2007 they released Tom Ford Oud Wood. This fragrance was part of their Private Blend Collection. I have done a Tom Ford Oud Wood cologne Review to inform you more about this.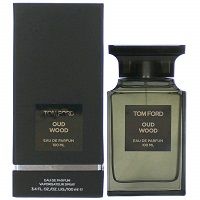 The presentation of this fragrance is the perfect blend of simplicity and sophistication. It comes in a black box that has Tom Ford Oud Wood written on it. I personally love the bottle's design. It is made from a partly transparent black tinted glass bottle. The altar-like design of the bottle is mainly caused by the large blacktop. This top is easy to remove. The sprayer is nice and dispenses a decent amount of cologne.
Keep Reading: Here is what does Tom Ford Oud Wood smell like
My initial impression of this scent was reminiscent of taking a hike through a densely wooded forest. It is a refreshing and masculine scent that I have not experienced before. This fragrance is a hearty and robust concoction. It combines a deep woody scent with some spicy undertones. This scent will leave any man feeling masculine, edgy and confident. It is an awesome scent that you have to experience.
Tom Ford Oud Wood opens up with a masculine top note. The top note is made up of Chinese pepper, Rosewood, and Cardamom. The rosewood is responsible for the woody scent. On the other hand, the Chinese pepper and Cardamom offer a more spicy scent. This a perfect blend to open up this fragrance.
Next, the heart note made up of Oud, Vetiver, and Sandalwood. This plays a supportive role in the woody scent of the top note. Finally, the foundation is made up of Vanilla, Tonka bean, and Amber. These base notes provide the fragrance with a sweet and earthy scent. Also, it adds a robust charm to this fragrance.
Consider reading as you need from the following articles:
• Which Fragrance Similar to Tom Ford Oud Wood Should You Have?
• Here Is a Comparison Between Tom Ford Oud Wood Vs Creed Aventus
• Which Is Better Between Tom Ford Oud Fleur Vs Oud Wood
This cologne has some good characteristics. In my opinion, it is one of the best. The projection is moderate. This means the scent is not overwhelming. However, this does not mean the fragrance is weak. It is strong enough to get you noticed but it is not strong enough to get irritating. It also has moderate longevity.
Personally, when I use it lasts all day long. It has a lifespan of about 8-10 hours. Lastly, it has a nice and alluring scent that ladies love. I was constantly being complimented when I wore it to work.
The best benefit of this product is the alluring nature of its scent. When I wore it I felt really good. I had a feeling that everyone was watching me. This was true. This fragrance can make you look and feel more attractive. This is a big confidence boost that will put a spring in your step.
Consequently, more people will recognize you and look at you with newfound respect. It was an awesome experience that I would not mind feeling again.
So who needs it the most? This fragrance is advertised as an oriental woody fragrance for gentlemen. I would advise mature men above the age of 25 years to consider it. it really is a gentleman's scent that will leave you feeling and looking like James Bond.
Keep Reading: You might be wondering: is Tom Ford Oud Wood unisex?
It is a sophisticated and unique scent that will make you the envy of your colleges and friends. Also, it is versatile enough to fit the hectic schedule of a modern working man.
This product is highly recommended on Amazon with a rating of 3.5 stars. There are a lot of positive reviews. For instance, one user claims that he owes his recent promotion to this scent. Personally, I would give this product 4 stars because I love it.
I would recommend saving this cologne for fall and winter. Otherwise, it is a great office or a nighttime scent. Like most colognes, moderation is key. You must be cautious while spraying it as overdoing it can make its projection overwhelming.
It is easy to see why many people lost their minds when the Tom Ford private blend collection came out. Tom Ford Oud Wood is a fragrance worth adding to your cologne arsenal.