You might be wondering: is Tom Ford Oud Wood unisex? There are not numerous truly unisex woody fragrances. Tom Ford is known for choosing particular fragrances, so if you are pondering the purchase of Oud Wood, it is right to find out which people can wear it appropriately.
Who are the people who wear Oud Wood?
Two factors limit the use of Oud Wood: the appropriate occasion and personality. Let's see how the two factors affect this balsamic woody fragrance. We are talking about a scent that combines opposite notes: the masculinity of the woods and the sweetness of vanilla and Tonka beans.
Keep Reading: Here You Can Know More About the Smell of Tom Ford Oud Wood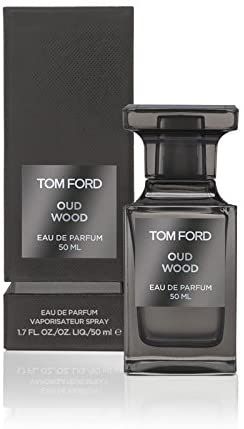 Usually, those who choose Oud Wood are looking for artistic perfumes. They might be searching to evoke a specific olfactory experience.
The accord is not typical of many other redolences. Performance-wide, it is not the best performer among the other creations in the Tom Ford selection. This does not make it a perfume for people interested in surprising others: the sillage is quite weak, and the perfume will project for a couple of hours, not much more than that.
This fragrance does not fit well in every place. It is not an office fragrance, and it is not suitable for sports. It may be fine for moments of relaxation or a walk, but you need to consider it during the cool days. To appreciate Oud Wood, wear it during winter. Read all the relevant tips and details here in this Tom Ford Oud Wood review.
Keep Reading: 5 Best Tom Ford Perfume for Women
Is it unisex?
Considering the contrast of notes, Oud Wood is a unisex perfume. However, the limits of use are far from a more marked unisex fragrance such as Tobacco Vanille. Click here to read the Tom Ford Tobacco Vanille reviews.
Keep Reading: Similar To Tom Ford Oud Wood Fragrance
Men should not have any problem wearing Oud Wood. It is a fabulous combination of mysterious and elegant smells. Women may want to dress nicely for this one. The elegance of this scent will ask for a little attention on your part. Choose the right elegant outfit. If you want to dress casually, get an unusual accessory with you, to play with the most intriguing nuances of this fragrance.