Jubilation XXV is one of the masculine fragrances designed and produced by Amouage. This perfume was launched in 2007. There are versions of Jubilation.  One used by men that's Jubilation XXV, while that of women is Jubilation 25.
Jubilation XXV is also classified as an Oriental fragrance for men; it means it is aromatic woody and oriental.
For this particular article will look at Amouage jubilation xxv man review at a personal level and those that have used it. THE products are authentic original and branded, and they don't sell imitation.
Specifications
I have to think that Jubilation Xxv is a powerhouse for men's fragrance the Amouage has. It is a superb perfume as it a robust and intensified fragrance of sweet woody and smoky scents.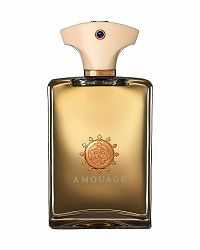 Top notes of blackberry orange, tarragon, coriander, labdanum, davana, and frankincense, start with fruity and spicy scents.
Heart notes of rose guaiac wood, cinnamon orchid, bay leaf, honey, and clove help to maximize their fragrances with a rich deep earthy scent that is none nauseating.
While, the base notes of, moss opoponax, patchouli, myrrh, musk, cedarwood and solidifies this fragrance's inspiration, thus gives beautiful scents to everyone around.
Its display is a light golden color with a clear bottle that gives this fragrance a magnificent look.
Keep Reading: Buy Amouage Perfume Without Getting Scammed
Features
Whenever I use Jubilation XXV Men, I get that majestic masterpiece perfume that makes it that feel like a king.
The scent is good and refined, and when opened, it has a massive fragrance of concentrated honey of sweet saffron myrrh.  Jubilation XXV opens with a massive fragrance of, concentrated honey, and sweet myrrh, an almost undetectable scent of blackberry, and a strongly boozy amber accord.
Pros
It has a balance in fragrances and wonderful perfume. The herbs and the patch too elegantly, sweeter floral and spices. The woody fragrance encompasses and the blackberry fragrance takes you all day long.
Cons
Some people are hypersensitive to ingredients and at times, nauseating.
Keep Reading: A Quick Comparison About Amouage Interlude Man vs Jubilation
Benefits
Jubilation xxv lacks some extreme aspect of scents and described as complex, layered, very high quality, and expensive perfume that is rich in scent.
It is not dangerous, and it smells like a Hermes elixir in the first hour and later on has a salty fragrance like that of sea aura mixed with some salty water.
I liked the Jubilation XXV; it is strong with a lovely fragrance that is comparable to date and spices. With the superior, unique fragrance gives you increased self-confidence. The ego is that of a king, and the fragrance makes you like you are on top of the world.
Consider reading as you need from the following articles:
• Review of Unique spicy-woody Perfume Amouage Epic Man
• Review of Male Fragrance Amouage Reflection
• Look at Amouage Bracken Man Review
Who Needs It Most?
Jubilation XXV is a fragrance that I can't compare with any other fragrance. It has remained my favorite, and it worth every penny, and I would suggest that one test it before using it.
In case you fall in love with it, you can buy one and get that superior fragrance likes that of a king. It is a significantly cheap and marvelous perfume.
Summary of Amazon Customer Reviews
The opening and the mid fragrances are very strong, and after several hours, it may settle down on pleasant chocolate incense. Even if it can be done daily, I wear it on those special occasions to get that elegant fragrance.
It can be used in all weather when going to all occasions, coffee dates, and in the office as it doesn't affect the people I am around with. I can give a five-star rating since it's perfect.
How to Use it properly?
As the scent calm, it may become richer, and the with woody fragrances become outstanding. Regardless of the intense and dark fragrances, jubilation xxv doesn't get moody.
It has an aura that is warm and velvety. It raises my self-esteem and chases away any negative feeling and incase I feel low it's the fragrance of choice.
Final Verdict
Despite jubilation xxv is designed for men, women still use it as they feel it is a fantastic perfume. I recommend every to try it and will get all expectation is met,