At any time that I want to have a sultan-like scent, this cologne is the best choice. Reflection man cologne is a male fragrance cologne that was introduced and released in 2007 by the luxury fragrance house of Amouage.
It has also produced other different scents like those used in Arabian regions. The bottle is designed to represent the knife of Oman.
Thus this article will look at Amouage reflection man cologne review at a personal level and those that have used it.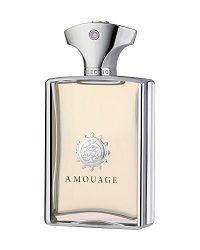 Features
It has a chilled aroma when opened with rosemary, bitter orange, and red berries. It has bright, lush spices of cedar vetiver and patchouli.
That anchors Reflection Man with dry and earthy occurrence with their base. The spiciness that is noticeable from the start is very rich and fiery, but it's not smoothed sharp, and it is softened by the existence of creamy ylang-ylang and velvety.  
It is contributed to the summery feel and sun-drenched, blend that doesn't compromise its indisputably masculine feeling. The breath of icy air amidst in the summer makes it so cool and fresh.
Pros
It has a very interesting fragrance having lots of versatility and complexity. Its floral and spicy characteristic has of the Arabian vibe.
Its overall reaction is good despite that since it has lots of floral fragrance makes it to feminine
Cons
Its fragrance is too feminine despite the fact that it is recommended for men. Its scents are long-lasting, and non-irritant feel that people may say that being too feminine since I am using it.
Sometimes back, a friend of mine told me I smell like an old woman.
Keep Reading: Best Amouage Reflection Man Clone Fragrance
Benefits
The base of patchouli vetiver, and sandalwood when combined or blended with the spices and orris, has that enveloping and sensual taste.
The fragrance is unexpectedly soft, feeling in unison a luxurious new classic feeling that everyone is in love with. The fragrance isn't too harsh on me when I use it.
I like the fragrance as it is soft yet has that manly scent. It may not last the whole day, but it makes a feeling of confidence all day long. It may not be noticed all the time, but certainly, it can be noticed in the first two hours after use.
Consider reading as you need from the following articles:
• Before you buy, Read Amouage Reflection Man vs Creed Aventus comparison
• How Buying Amouage Perfume Without Getting Scammed
• Other Amouage Fragrance Sunshine Review
Who Needs It Most?
Since it has different complexities of scents. I can't recommend it for schools and offices as it can make some people's environment uncomfortable due to the strong fragrance.
Its performance and projection can be good since there not too intense. The fragrance is good for a great night out and more so for a casual setting
Summary of Amazon Customer Reviews
Amouage is the best-renowned fragrances company that produces a variety of innovative and long-lasting fragrances.
Its products are branded, original genuine, and they neither sell imitations. It has a sweet fragrance that anyone will fall in love with.
This aroma is a classic that is slightly refined that also reflects the Amourage standards in terms of quality.
When I am using reflection cologne, I can't make any enemies as it has a steady, friendly fragrance.
I love this fragrance. Reflection man cologne has an aromatic scent that can be used in toiletries, soaps, and barbershops worldwide. Its base has a masculine scent that brings has a perfect fragrance that I would give it five stars and that everyone should try this experience
How to Use it properly?
Since it has a seductive and refreshing scent, I feel confident and in control of the environment that I am in, whether it is in an office, a date, or in a meeting. The woody and spicy fragrances are top to notch. Rosemary, pimento, and rose de Mai add to its uniqueness.
The herbal twist in the mix, of neroli, orris, and jasmine, enhances its blend with a sweet and floral fragrance. The Bases used, such as patchouli vetiver, sandalwood, and cedar, stimulate the senses with an aroma that I feel masculine and sensual.
Final Verdict
As the Amourage perfumes are expensive, reflection man cologne fragrances are contemporary synthetic.
It is a very nice cologne. It gives me a priceless sense any time I use it, especially the first hour after using it. The sophisticated scent that it comes with corresponds with it high cost it comes s with, and your money isn't wasted.