Amouage sunshine man is the version of the sunshine women. The women's has a yellow flacon and the men's edition has the glass flacon. Sunshine man, belongs to The Midnight Flower Collection.
Its fragrance is so fresh and unique whenever I use it and feels on top of the world. The following article will look at Amouage Sunshine Man review at the personal level and as those who have used it.
Specifications
The packaging is different from other Amouage fragrance ranges. The sunshine on the opening has a pure lavender fragrance. It's swift and sweet that gives an impression of like of those jovial bees around the flowers.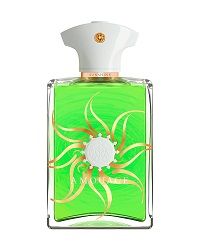 The cloud-like nature of lavender are the tope notes make me feel so confident as I pass through the crowd of people as they breathe in the cool breeze in the air, the lavender is also combined with dazzling citrus dew of bergamot that gives a wonderful fragrance.
There's a heady, cloud-like nature to the lavender in the top notes that feels almost bohemian.
Keep Reading: Amouage Reflection Man vs Creed Aventus Comparison
 Features
Sunshine got a superior fragrance it is orange like nor is it so sour and more like autumn. The fragrance starts so well with a top note and can be perceived so well.
It s durable and the sillage is so nice, the scent can last for more than 10 hours and with just one spray it can fill a room for about three hours with so much ease.
Pros
Whenever I want to raise my confidence and morale sunshine man is so nice and its performance is so good.
It can last approximately 10-12 hours and that's relatively too good. The sillage fragrance isn't a problem either. It can be used all the time not only during sunshine but all year round because of its beautiful sweet scent.
As other notes are dominant in sunshine man it's great fragrance can be used for a very long time and can be refilled for just 5mls it can last up to three months and for 100ml bottle, I can use it for so long.
Cons
The fragrance is inharmonic and sometimes becomes a bother.  The spiced fragrance with lavender is so stubborn but as time passes it becomes softer thus the disturbing effect disappears slowly and smoothly nevertheless it whole fragrance thing may not fit some as they can be hyper-reactive.
Keep Reading: It Is Vital to Know Where to Buy Amouage Perfume
Benefits
The sunshine man is not linear and after 15 minutes after spraying herbaceous and creamy vanilla fragrance spreads out that's so simple and wonderful.
To get a rough idea of its fragrance it's like that of aromatic sun cream. This scent is so good that I have used it and gets that summer scent so perfectly.
I am in love with its fragrance that so heavy and sweet. It is good to use it during summer or any other warmer months.
It lasts all day and projects so well. It can trigger some vacation, relaxation mood. The scent is sweet and heavy, so if you plan to wear it in warmer months, go easy on the trigger. It really projects and lasts all day.
Who Needs It Most?
The fragrance is so special and anyone who feels like going for a vacation or a date is easily set in that mood.
The scent is so enticing everyone has looked back in case you pass by in the streets or when in a coffee shop. The geranium oils fragrance can be so dominant hence give a fresh unique fragrance. Despite men's use, it's also suitable for ladies.
Keep Reading: Amouage Reflection Man Clone Is For Women?
Summary of Amazon Customer Reviews
As with these fragrances I use can be so nice, good and friendly for anyone closes to me. I am absolutely convinced that sunshine is the best and can give it five stars rating.
Sunshine is, without doubt, a fragrance that can be intensively been recommended to all men who feel they would like to have that distinctive, unique fragrance. As he can go out in the workplace meetings and coffee date .the scent is opaque sweet and intense.
Final Verdict
I have made up my mind that sunshine man is the best choice for all Amouage fragrances. It is absolutely favorable to me as am not hypersensitive to the ingredients and the overall impression is good and recommends anyone to give it a try.