Interlude Man is the most popular perfume by Amouage used by men. It was designed and released in 2012.
Its fragrance is smoky-spicy and its longevity and projection are good. Interlude man has a specific and unique fragrance that I get daily whenever I use it.
For this particular article will look at Amouage interlude man review at persona level and those who have used it.
Specifications
I love the design and presentation of the bottle and it belongs to one of my favorites. The fragrance is so deep and sensational all the time.
In the beginning, it symbolizes a roaring strong fragrance that one feels like's refreshing the inner being hence give that confidence at any given time.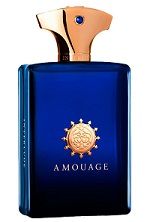 The fragrance notes include
Top notes are oregano, bergamot pimento
Heart notes are opoponax, amber, and frankincense
Base notes include oud, patchouli, and sandalwood
Consider Reading Some Amouage Fragrance Reviews As You Need:
• Fresh and Unique Amouage Sunshine Review
• Masculine Fragrance Amouage Bracken Review
• Original Amouage Jubilation xxv Man Review
Features
I find Interlude is very ok and it has a very high-performance rate and its fragrance isn't irritating at all. In about 30 minutes or more smoky fragrance appears more and more and the strong smell is like that of incense it's very strong and roaring and remains for the whole day.
Several hours after a sweet worm smoky fragrance is added and it is pleasant and so sweet and this remains long after. The composition is of the interlude offer back all the expectations that I need all the time and doesn't fail me at all.
Keep Reading: Where to Buy Amouage Perfume Without Buying Fakes
Pros
Anytime I use interlude I get strong, polarizing an uplifting fragrance. The fragrance is so modern and no other perfume fragrance can be compared to it.
It's more comfortable and be used for all ages. Despite perfume aren't categorized by ages some of them may make you feel old while others make you feel young .while using this, you feel emotionally stable.
Cons
The sweet incense fragrance may sometimes be perceived negatively and may leave someone sneezing all the time.
Benefits
The Interlude Man has been my best perfume from Amouage fragrances. This is because its composition has fulfilled all my expectations and I don't react to it as they are smooth and friendly.
It is also suitable for me I feel connected to it and the fragrance is so different compared to other ordinary perfumes. In case you want to increase your ego this the product to go for.
Interlude fragrances are unique, luxurious and high quality. Anytime I use it everyone in the streets, office restaurant turns around with a sweet smile and is left with questions like whose that has just passed.
The Fresh, clear, clean, smell is what I am left with thus find myself happy with increased self-confidence. The perception received is good.
Who Needs It Most?
The fragrance is best suited in all conditions especially those that are accompanied by some tensions.
Due to its strong fragrance, it increases the confidence level and those in leadership positions can be best suited as people below may perceive him as a strong confident man and may gain some trust and appreciate them.  It increases the ego, especially when exposed to external negative feedings.
Summary of Amazon Customer Reviews
Ever since I tested and used this fragrance and compared it with others, interlude had the best performance in smell and had a very big difference from the others. I would give it four stars
While walking on the streets I would feel like people are staring at me and it was more than three hours had passed after I had used it and it seems like I had just sprayed it a minute ago.
How to Use it properly?
With just one spray, it is enough to fill the whole house. The fragrance is masculine and very heavy. It is very fantastic and can be used by anyone and only just spray will take you along and can be used occasionally since the fragrance can stay for so long.
The perfume makes you special and unique and can fulfill your expectation and you will fall in love with it and whenever one uses this fragrance deserves maximum respect.
Final Verdict
The aromatic and sweet fragrance gives me so much excitement and immediately I get noticed by everyone. The incense fragrance takes control. Thus would highly recommend to anyone who would like to have such a feeling and give a trial and will never regret it.