Before you buy, read this Amouage Reflection Man vs Creed Aventus comparison. We will look at performance and critical nuances that differentiate these compliment getters from any other fragrance on the market.
Let's see for what type of men these are for
Amouage gave us a fantastic fragrance for the office. Reflection Man is the kind of perfume that no fragrance aficionado cannot miss to have in their collection. But we could argue about what type of man is this scent for.
Go here to read the Amouage Reflection Man cologne review. As discussed in the review, two notes are predominant in this blend, and they may confuse many that try this scent out on a strip of paper in the perfume shop.
Keep Reading: Satisfying Amouage Reflection Man Clone, Is It Best?
Especially the note of jasmine, which rounds it all up, could make you think that this is a more feminine smell. But, it only needs to associate itself with a more overlooked aspect of masculinity.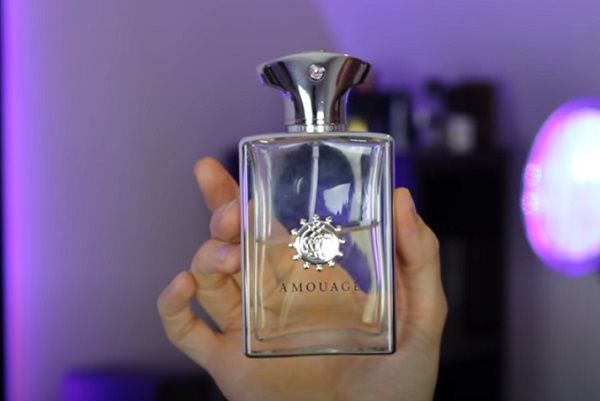 The man who wears Reflection Man is calm and collected. He walks decisively but rhythmically. The scent reflects the true superior nature of an elevated spirit. This is for a contemporary gentleman who is not anxious and gives that I am rich vibe. He is full of options, and he won't budge or rage.
Looking at what Creed created, we can instantly decipher a whole different message. Aventus has an edge that no perfumes were able to offer until 2010. Read the article to find reviews about Creed Aventus cologne. You will find so many reasons why this fragrance is one of the most wanted and appreciated.
As explained in the review, if used correctly, Aventus announce the presence of a dominant male. The unleashing of a mastery that has imposed a distinct model for masculinity and virility took inspiration from the emperor Napoleon Bonaparte. If you want to wear Aventus, you better be bold.
Major differences
As they share the same great intensity both during the opening and the overall evolution, there much we can discuss when it comes to differences. The most evident is the projection. The reformulated version of Reflection Man, the one with the magnetic cap, is less performing than the vintage edition. I am not sure when the change happened, but you can trust the design of the bottle, as the magnetic cap only showed up with less performing juices.
This Amouage fragrance will project up to three hours. The vintage would add an hour more. The longevity is suitable for an office scent, around the seven or eight hours total.
The performance of Aventus may vary according to what batch you get. Usually, it will project for three hours minimum. Sillage is what sets up Aventus apart when comparing it with Reflection Man. Aventus has a great sillage of more than one meter, Reflection Man not so much. The latter has a more modest sillage of less than one meter.
Which one should you buy?
Any man needs both of them. But, to begin with, one, think about how frequently you want to use the scent and what kind of impact do you want to make. Aventus is for the charismatic man who shamelessly wins over others due to his boldness. Reflection Man is for anyone who wants to appear one step back, almost hidle in the shadows. This does not mean that he is invisible, though, as this scent is specifically appropriate to become a signature scent and continuous use.
As you may want to use Aventus just for those meaningful occasions, you will turn to Reflection Men to give you an aura of gentle presence. As the Amouage scent proves, you can wear it consistently and never overdo it.