Before spending so much money, you have to know it for sure: is Baccarat Rouge 540 unisex or should you go for a different scent? I want to give you both options. Here is how to wear it as a unisex scent and what is the best alternative for a more male and female Baccarat Rouge 540.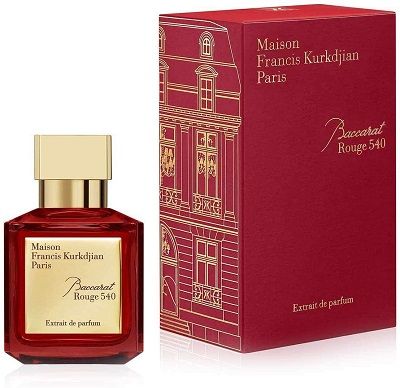 The unisex way
You can wear this scent in winter, and it will come across as unisex. The reason is how the structure of the olfactory pyramid allows for the notes to evaporate together. Also, if you follow every tip about how to wear it right, people will notice only the good part.
The main problem that could turn off some people comes from its complexity. Anyone could wear this as it is pretty inoffensive. However, not everyone could feel comfortable wearing this as it could project a different perception of the person.
Keep Reading: What Baccarat Rouge 540 Smells Like To Me
The sillage is what makes Baccarat Rouge 540 shine in the eyes of the enthusiasts who love it. That high-quality ambergris and the faint yet persistent saffron generate a precious juice that blends beautifully with the other notes. You can appear imposing but delicate, and not everyone could be ok with that.
It is also worth noticing that you can take advantage of the Extract of Parfum version of Baccarat Rouge 540. This one is a more intense version of the original blend. However, there are many flankers and similar products. So, choose carefully. And most crucially, choose the right seller of Baccarat Rouge 540.
What about more masculine and feminine alternatives?
I rarely found someone who wanted to depart greatly from this unique blend. However, I found persons who liked a more pronounced feminine smell. Thus, I find that Cloud by Ariana Grande for women is the best match for anyone who is searching for a more feminine alternative of Baccarat Rouge 540.
I have to be clear on the quality. It is not the same by any means. Cloud is more of a mid-range product, and you can smell it. It adds a more creamy nuance that will remind you of Baccarat Rouge 540. But, as the hours go by, the comparison won't last. The sillage is notably inferior too.
A more masculine alternative to Baccarat Rouge 540 may be Spirito Fiorentino by Tiziana Terenzi. Paolo Terenzi created a more masculine DNA with similar ingredients, but he also added a substantial amount of leathery and woody notes. It won't become a 100% masculine scent as there is still a lurch from time to time thanks to more feminine notes like ylang-ylang.
Spirito Fiorentino offers the best performances as a masculine clone of Baccarat Rouge 540. It will suffice to charismatic men who do not bother to give a darker impression in comparison to using the original. The sillage is good but not as good as the one by Maison Francis Kurkdjian.