This brief Baccarat Rouge 540 where to buy guide will help customers by pinpointing how to avoid some of the most frequent mistakes. Let's see how to buy Baccarat Rouge 540 by Maison Francis Kurkdjian safely.
Going past the mystery of the volatility
Two main reasons require you to take extra care in making your order. If you buy online, you could receive a bottle of a less performing juice or one of the flankers.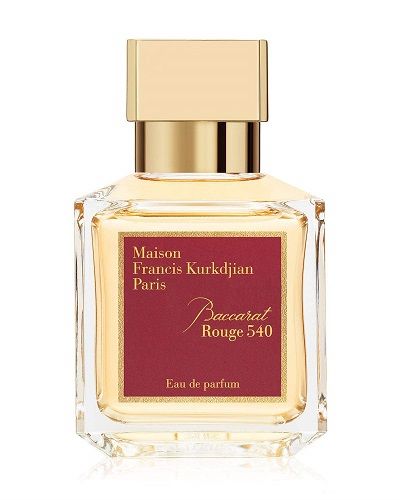 Customers can limit any trouble by purchasing on a trusted e-commerce site that offers customer's protection or excellent support staff. Popular choices are Amazon, FragranceX, and Notino. Each has its perks and limitations.
Keep Reading: Here Are Few Sellers Sell Baccarat Rouge 540
If anything wrong happens at all, Amazon will only make you wait. I think this is most likely the safest choice. You can select only shipped by Amazon products to narrow the viewfinder, thus avoiding wrong purchases. If the product is not what you expected, the staff will help you, and the only cons could be the waiting times of the routine procedures.
FragranceX will make you pay any shipping fee related to returns, but they offer good deals all along. It is certainly worth a look to compare prices.
Notino is another popular choice. They handle returns as well. Customer care could take a while to reply, but overall, it is a hit and miss game. Most of the lowest deals on Notino have an origin and a story. Many friends of mine bought there, and they had to return items that they believed were not legit. Anyhow, Notino handled the returns appropriately.
If you plan to buy it elsewhere, and you searched for "Baccarat Rouge 540 where to buy" on search engines, then check to return policy of the site. Baccarat Rouge 540 is a high-end fragrance. Customers should only seek the best quality for this price as this perfume is known for its volatility discrepancies from one bottle to the next.
The middle path of budget-conscious consumers
Snatching a deal is wonderful. However, it could not be the cheapest option. When it comes to saving money, social media can be a valid resource.
Group buys and decants are alternatives to purchasing the whole bottle. If you do not collect packages, and you only care for the juice, finding local frag heads is a sure way to cut your expenses.
As a general rule, never let a single person you don't know handle your money to buy fragrances. Search for people that you can meet in person, and form a group. You can start it yourself. It will be easier for you to buy a bottle and fill refillable travel sprays after the purchase.
In a group where everyone met each other, you only need two people that can stream the purchase or give their word. The most fundamental thing is taking precautions. Every group has a set of rules, so you might find one with their own already established.