Most of the perfume houses aim to market fragrances that wink at a large audience. However, this is not exactly the case for two of them, Creed and Parfums de Marly, both widely appreciated by enthusiasts of niche perfumes.
Two of their products compete for a particular place among men's fragrances. Aventus and Layton both aspire to become the signature scent of men for this decade. I want to deeply compare the Creed Aventus and the Parfum De Marly Layton because they both have distinctive fragrances. Comparing the fragrances will help you identify their traits.
As in the case of a battle between similar deities but of different ancient religions. Aventus, a fresh and graceful fragrance, similar to the Greek god Hermes, patron of travelers and orators, versus the Nordic god Loki, an intelligent shapeshifter with shady and mysterious features, more representative of Layton.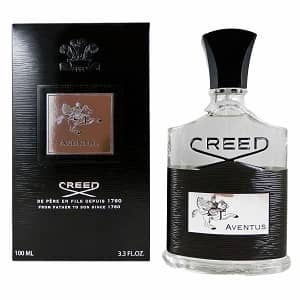 Creed
magnified its fame thanks to the success of Aventus. This led to the birth of new formulas based on the classic recipe. As in the case of the latest cologne, the essence of Aventus meets the tastes of the new generations. You can read all about it on the Creed Aventus Cologne spray page.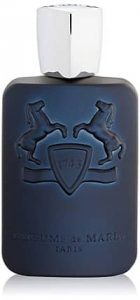 Parfums De Marly
could remain an unknown name for new admirers of less mainstream fragrances. This house took inspiration from French perfumes for the seventeenth-century royal court of Versailles. They produce luxurious and elegant fragrances, often abounding with sweet notes. Each of their products is a sensory slide, extraordinarily personalized around a characteristical note. You can read more in my Parfums De Marly Layton Review to dissect its intricate envelopment of olfactory pleasure.
The clash: Creed Aventus vs Parfum De Marly Layton
Both sell for a high price, well above the average of many other niche houses. Their battleground is not in marketing, but in the effect aroused in consumers. Both live on the satisfaction and word of mouth of their appreciators.
Aventus satisfy an audience that loves fresh and cheeky notes. Layton offers a more enveloping experience and plays with a contrast between sweet and savory. They both include the maximum quality of the ingredients. They both leave an intense pleasure and huge sillage. Still, there are remarkable differences.
The opening of Aventus is a symphony of freshness that lasts no less than half an hour. Layton's opening is sweet, but after 10 minutes it begins to amaze with a game of contrasts. Both contain the green apple note, which gives a crisp characterization to the opening.
Aventus positions itself with a progression suitable for the first part of the day. Layton opens modestly with a kindness that goes well with the afternoon and vespers.
Aventus is like a smile that continues to grow without ever appearing forced. Layton is like a smile that becomes more and more sexy and lewd.
The dry down of the first keeps the mood high. Layton's dry down is more interested in intimate and sensual contacts.
The critics
Aventus attracts criticism from young girls who can't stand "fresh" fragrances. We are talking about girls between 20-30 years you may find in discos, clubs and shopping centers where young males wear a lot of Sauvage Dior or similar scents.
Layton is a unisex fragrance that leans a little bit more toward the masculine side. Women who do not prefer Layton think the sweet notes are too feminine. They are probably the same ones who cannot smell any Jean-Paul Gaultier product (or to be more specific, those created by Francis Kurkdjian).