Before, writing about the Burberry brit review, we will know its short history. In 1856, Thomas Burberry established his fashion company. Originally, he focused on making outdoor attire. His company is even credited with the development of Gabardine. Gabardine is a fabric that is waterproof and breathable. Consequently, the company was able to gain popularity.
Today, this British fashion house has grown tremendously. They now deal with high fashion, fragrances, and even fashion accessories. In 2004, they released Burberry Brit for men.
I have made a quick Review that should inform you more. Let's know the details of the product.
Specifications of Burberry Brit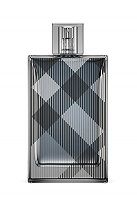 This fragrance is a collaboration between renowned perfumer Antoine Maisondieu and Burberry. The box's design is reminiscent of a checked Burberry coat. The box has a retro look that makes it look sophisticated.
The standard glass bottle maintains the same theme. It has the same color scheme as the box. The top is easy to remove but durable enough to protect the sprayer.
Finally, the sprayer is well designed and sprays a decent amount of juice. In general, the cologne has a unique and classy presentation.
Keep Reading: Review of Another Popular Perfume from Burberry brand is Burberry The Beat
Features
This cologne consists of:
Top notes are made up of sweet mandarin, sparkling bergamot, ginger, and spicy cardamom.
The heart notes consist of Cedarwood, wild roses, and Nutmeg.
Finally, the base notes are Grey musk, Tonka bean, and Oriental woods
Pros
Burberry is a very considerate company. They have made this product available in different sizes.
Therefore, you can still afford a smaller bottle even if you are on a tight budget. The fragrance has a moderate lifespan of 8-10 hours.
The projection of the perfume is also moderate. This means it does not get too overwhelming in closed spaces. This makes it suitable for office wear. Finally, it is a safe product. It can even be used by people who have sensitive skin.
Cons
This product is amazing and I would advise you to buy it. However, you have to be cautious when buying it online. This fragrance company releases both men's and women's fragrances. Consequently, you can easily order the female version of the product.
So how does it smell?
I think this fragrance smells absolutely amazing. Its introduction is lively with the citrus top notes followed by a hint of spices. This provides an exotic blend that is hard to ignore.
Next, the heart notes bring about a more floral scent. This gives the men's fragrance a touch of softness. The fragrance closes with a woody and earthy scent.
This provides the fragrance with a seductive and masculine foundation that supports the top and heart notes. In general, I think it is a fragrance that is both playful and seductive.
Benefits
This product smells amazing. Consequently, it is bound to make you look more attractive. This is a great confidence boost. The scent is also unique and sophisticated.
Therefore, people are bound to notice and respect you more. Finally, ladies love the product. You will be surprised by the number of compliments you can receive in a day.
Self-confidence is a vital part of the world today. A confident person is generally looked at with distinction and admiration. Being confident makes a person look focused. Such a person knows what they want in life and are not afraid to get it.
Using this fragrance is bound to make you look and feel confident. Consequently, you will be ready to tackle anything that comes your way with confidence.
Who Needs It Most?
Due to its sophisticated nature, it is advertised as a fragrance made for mature gentlemen.
However, I personally think that any man can use it. It is versatile enough to fit a variety of occasions. It makes you look and feel more handsome. Plus who does not want to smell classy?
Summary of Amazon Customer Reviews
This cologne has a rating of 4 stars on Amazon. This means the product is awesome and many people have enjoyed using it. For example, one user claimed that he feels like James bond whenever he wears it.
How to Use it properly?
This versatile cologne is perfect for day or night time wear. This means it can be worn in a majority of events. Also, the fragrance is sophisticated. Consequently, it can even be worn in upscale events.
However, I advise using it in moderation. Using too much may make the scent to become overwhelming.
Final Verdict
Antoine really outdid himself when he created this fragrance. It is an amazing scent that I think every man should have in his closet.