Did you buy The Dreamer by Versace after a while and found it to be different from the last bottle or package you purchased? For some time now, fake perfumes have flooded the market. They take advantage of buyers looking for a discounted sale all over the Internet.
I think we can assume that in the 90s, the Italian Maison wanted a signature scent, or something unique, not for everyday use. However, over time, its formula changed. Although it remains contemporary to this day, its DNA lingers unique from other distinguished designer perfumes. Yet, after twenty years, could you buy a fake bottle of The Dreamers without realizing it?
Keep Reading: Can You Choose Versace The Dreamer As a Good Perfume?
Versace The Dreamer original vs fake: There is no escape
First of all, you may just have bought a reformulated version of the product. In 2010, the aromatic compound changed. The new one is weaker and less memorable. By following the link to the detailed review, you can read what made the original Versace the dreamer cologne for men so famous.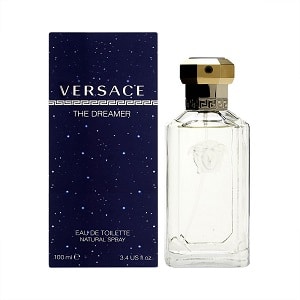 As the product became discontinued, several boxes may display different producers and years of production. The bottle has remained the same, and it is quite hard to imitate perfectly.
Considering the low price of the perfume in Italy and Europe for the units left, it is unlikely to find a fake. However, the Maison Versace offers an authenticity check.
All Versace products have three fundamental data: the label data, the QR code, and a link inside every box. On old packages, this data may not be present. If in doubt, you can register with their service and find out if you bought a fake by clicking here.
Different batches of the product may show tiny variations. For example, the color of the liquid or box may be different. The change over time of authorized sellers could be the cause. The only way to be sure of authenticity is not by comparing it with the one you have but by checking the official data.
Keep Reading: Describe What Does Mens Versace Dreamer Smell Like