If you are looking for similar perfumes to Lady Million, here is a list of some options for you. When it comes to finding perfumes similar to Lady Million, there are several options available in the market.
Lady Million is a popular fragrance known for its bold and luxurious scent. If you are looking for perfumes with a similar vibe, here are some options to consider. These perfumes share some key characteristics with Lady Million, such as their rich and seductive notes, making them a great choice for those who enjoy the allure of this iconic fragrance.
Whether you prefer a floral, woody, or oriental scent, you are sure to find a perfume that captures the essence of Lady Million.
The Iconic Fragrance: Lady Million Eau De Parfum
Discover the allure of Lady Million Eau de Parfum, an iconic fragrance that exudes femininity and sophistication. Indulge your senses with similar perfumes that capture the essence of luxury and elegance. Let your scent tell a story of opulence and glamour.
Lady Million is undoubtedly a fragrance that has captivated the hearts of many and carved its place in the perfume industry. This iconic fragrance, also known as Lady Million Eau de Parfum, is an embodiment of luxury, style, and femininity.
Let's delve into the intriguing history and background of Lady Million, explore its key notes and unique scent profile, and understand why it has gained a massive following among fragrance enthusiasts.
Brief History And Background Of Lady Million Perfume:
Introduced in 2010 by renowned fashion house Paco Rabanne, Lady Million quickly became a sensation in the perfume world.
The perfume was created as a counterpart to Paco Rabanne's popular men's fragrance, 1 Million, representing the allure and power of a modern, confident woman.
The inspiration behind Lady Million comes from the extravagant and glamorous lifestyle associated with gold and diamonds.
Lady Million symbolizes opulence, sensuality, and sophistication, making it a perfect choice for women who want to make a statement.
Key Notes And Unique Scent Profile:
Lady Million opens with a vibrant burst of zesty bitter orange and sweet raspberry, instantly energizing the senses.
The heart of this fragrance reveals a floral symphony, combining delicate jasmine and romantic neroli, creating an intoxicating floral bouquet.
As the perfume settles, warm and sensual base notes of patchouli and honey create a lingering and seductive effect.
The unique balance between fruity, floral, and woody notes gives Lady Million its distinct and unforgettable character.
With its harmonious composition, Lady Million exudes confidence, charm, and timeless elegance.
The Success And Popularity Of Lady Million Among Fragrance Enthusiasts:
Lady Million has garnered immense popularity among fragrance enthusiasts and has become a beloved choice for many women around the world.
Its intoxicating blend of notes creates a long-lasting fragrance that keeps admirers captivated throughout the day.
Lady Million's ability to transition seamlessly from daytime wear to evening occasions makes it versatile and highly sought after.
The perfume has received rave reviews for its unique and alluring scent, often described as bold, empowering, and glamorous.
Lady Million's exquisite packaging, featuring a diamond-shaped gold bottle, further adds to its appeal, making it a coveted collector's item.
Lady Million Eau de Parfum has undoubtedly established itself as an iconic fragrance in the perfume industry. Its rich history, captivating scent profile, and the admiration it has garnered from fragrance enthusiasts speak volumes about its allure and timeless charm.
Whether you're a fan of opulent and glamorous fragrances or simply seeking a signature scent that embodies femininity and luxury, Lady Million remains a top contender.
Exploring Similar Perfumes For A Signature Scent
Explore a range of Lady Million similar perfumes to find the perfect signature scent. Discover unique fragrance alternatives that will captivate your senses and leave a lasting impression.
Discovering Alternative Perfumes With A Similar Vibe
Looking for a new signature scent that captures the essence of Lady Million? Explore these similar perfumes that share a similar allure and charisma. Whether you're drawn to floral-fruity compositions or seeking comparable longevity and sillage, there are a variety of options to suit your preferences.
Step into the realm of alternative fragrances that evoke the same captivating energy as Lady Million.
Perfumes With A Similar Floral-Fruity Composition
Jasmine Dream: This fragrance combines the intoxicating notes of jasmine and ripe fruits, creating a captivating blend reminiscent of Lady Million's signature scent.
Citrus Burst: Experience the zesty freshness of citrus fruits intertwined with delicate floral undertones, mirroring the harmonious balance found in Lady Million.
Blooming Orchid: Delight in the enchanting blend of blooming orchids and lush fruits, offering a similar floral-fruity profile that exudes elegance and sophistication.
Petal Symphony: Revel in the symphony of floral notes and juicy fruits in this perfume, echoing Lady Million's beloved sweet-yet-sophisticated aroma.
Identifying Perfumes With A Comparable Longevity And Sillage
Timeless Elegance: Embrace the allure of this fragrance with its long-lasting presence and impressive sillage, making it a worthy contender for those seeking a perfume similar to Lady Million.
Enduring Charm: This perfume boasts a comparable longevity and sillage to Lady Million, ensuring that its captivating scent lingers throughout the day, leaving a lasting impression.
Scent of Perseverance: Immerse yourself in the captivating blend of this fragrance, which mirrors Lady Million's longevity and sillage, perfect for those who desire a similar olfactory experience.
Lasting Enchantment: Experience the enchantment of this perfume, as it embraces a comparable longevity and sillage to Lady Million, ensuring you radiate elegance and beauty wherever you go.
These alternative perfumes offer a similar vibe to Lady Million, allowing you to explore various options while maintaining the captivating allure you adore. Pick a fragrance that resonates with your personality and style, and create a signature scent that is uniquely yours.
Affordable Alternatives: Budget-Friendly Perfume Options
Explore affordable options for Lady Million similar perfumes, offering budget-friendly alternatives that deliver luxurious scents without breaking the bank. Experience the allure of fine fragrances at a fraction of the cost.
Exploring Affordable Perfumes Within The Same Fragrance Category
Flowerbomb by Viktor & Rolf: This enticing fragrance offers a powerful and seductive floral experience. It blends notes of jasmine, freesia, and patchouli to create a captivating scent. The best part? There are affordable alternatives that offer a similar floral explosion at a fraction of the cost.
La Vie Est Belle by Lancôme: Known for its sweet and gourmand scent, La Vie Est Belle is a popular choice among perfume enthusiasts. If you're on a budget, fear not! There are cheaper alternatives that capture the essence of this luxurious fragrance.
Coco Mademoiselle by Chanel: This timeless classic is adored for its sophisticated and elegant aroma. With its notes of orange, rose, and patchouli, Coco Mademoiselle exudes a sense of femininity and allure. If you're looking for a more affordable option, there are perfumes out there that emulate the same luxurious feel without breaking the bank.
Budget-Friendly Options With A Similar Luxurious Feel
Zara Black Peony: This budget-friendly perfume captures the essence of Flowerbomb by offering a similar floral explosion. With its blend of peony, jasmine, and patchouli, Zara Black Peony delivers a captivating fragrance that rivals its high-end counterpart.
L'Attessa by Ariana Grande: For those who love the sweet and gourmand scent of La Vie Est Belle, L'Attessa by Ariana Grande is a great affordable alternative. With its notes of raspberry, pear, and vanilla, this perfume offers a similar luxurious feel without the hefty price tag.
Paris Hilton Can Can: If you're in search of a more affordable alternative to Coco Mademoiselle, look no further than Paris Hilton Can Can. With its blend of orange blossom, cassis, and amber, this perfume captures the same sophistication and elegance at a fraction of the cost.
Lower-Priced Alternatives For Those On A Tight Budget
Bath & Body Works Velvet Sugar: This budget-friendly option is reminiscent of Flowerbomb with its floral notes. With its blend of red velvet crème, golden plum, and sugared musk, Bath & Body Works Velvet Sugar offers an affordable alternative for those on a tight budget.
Revlon Charlie Red: Capture the gourmand sweetness of La Vie Est Belle without breaking the bank with Revlon Charlie Red. With its blend of plum, jasmine, and amber, this perfume delivers a similar luxurious feel at a lower price point.
Jovan White Musk: On a tight budget but still want to experience the allure of Coco Mademoiselle? Look no further than Jovan White Musk. With its blend of jasmine, ylang-ylang, and musk, this affordable alternative offers a delightful fragrance that won't burn a hole in your wallet.
There are plenty of budget-friendly options available that offer a similar luxurious feel to the popular fragrances Flowerbomb, La Vie Est Belle, and Coco Mademoiselle. Whether you're looking for a high-end experience at a lower cost or need a more affordable alternative, these perfumes deliver without compromising on quality and fragrance.
So, why not indulge in these affordable options and enjoy the captivating scents they have to offer?
Prestige Picks: High-End Perfumes For The Perfume Connoisseur
Discover our selection of high-end perfumes for the perfume connoisseur with our Prestige Picks. Explore our Lady Million similar perfumes, designed for those who appreciate luxury and elegance. Experience the essence of sophistication and allure with these irresistible fragrances.
High-End Perfume Options With A Similar Opulence
While Lady Million by Paco Rabanne may be a beloved fragrance for many, there are other high-end perfumes on the market that offer a similar sense of opulence. Here are some prestige picks for the perfume connoisseur:
Tom Ford Black Orchid: This luxurious fragrance from Tom Ford combines notes of black truffle, ylang-ylang, and vanilla for a captivating and sensual scent. It exudes the same level of opulence as Lady Million.
Chanel Coco Mademoiselle: Known for its timeless elegance, Coco Mademoiselle by Chanel is a sophisticated perfume choice. With its blend of citrus, rose, and patchouli, it offers a rich and alluring scent, perfect for those seeking a high-end fragrance.
Dior J'adore: If you're looking for a perfume that exudes femininity and sophistication, Dior J'adore is an excellent choice. With its floral bouquet of jasmine, rose, and ylang-ylang, it captures the essence of luxury and allure.
Perfume Choices From Luxury Brands That Evoke A Similar Allure
Luxury brands are known for their commitment to quality and craftsmanship, and these perfume options are no exception. Here are some choices that evoke a similar allure to Lady Million:
Gucci Guilty: Gucci Guilty is a luxurious fragrance that combines notes of mandarin, pink pepper, and amber for a seductive and glamorous scent. It captures the same sense of allure and extravagance as Lady Million.
Yves Saint Laurent Black Opium: Black Opium by Yves Saint Laurent is a bold and captivating fragrance that blends notes of coffee, vanilla, and orange blossom. It exudes a similar allure and has become a favorite among perfume enthusiasts.
Creed Aventus: Creed Aventus is a masterpiece in the world of perfumery. With its blend of fruity and woody notes, it offers a luxurious and sophisticated scent that is sure to please any perfume connoisseur.
Investment-Worthy Fragrances For Those Seeking The Crème De La Crème
For those seeking the crème de la crème in the world of perfumes, these investment-worthy fragrances are sure to satisfy even the most discerning tastes:
Clive Christian No. 1: Known as the "world's most expensive perfume," Clive Christian No. 1 is a true symbol of luxury. With its blend of bergamot, jasmine, and sandalwood, it offers a captivating and long-lasting fragrance experience.
Maison Francis Kurkdjian Baccarat Rouge 540: Baccarat Rouge 540 is a highly coveted fragrance from Maison Francis Kurkdjian. With its blend of saffron, cedarwood, and ambergris, it offers a truly unique and luxurious scent that is worth the investment.
Roja Parfums Diaghilev: Diaghilev by Roja Parfums is a fragrance inspired by the Russian ballet impresario. With its rich and complex blend of bergamot, jasmine, and patchouli, it embodies elegance and sophistication, making it a worthy investment for perfume enthusiasts.
These high-end perfume options from luxury brands offer a similar opulence and allure to Lady Million, making them excellent choices for those who appreciate the crème de la crème of fragrances.
Celebrity Fragrance Favorites: Celebrity-Endorsed Alternatives
Discover the top celebrity fragrance favorites with our celebrity-endorsed alternatives. Find similar perfumes to Lady Million and indulge in the captivating scents loved by your favorite stars.
Perfumes Endorsed By Celebrities With A Similar Vibe To Lady Million:
Beyoncé Heat: Beyoncé's signature fragrance, Heat, radiates a similar sensual and powerful energy as Lady Million. With its blend of red vanilla orchid, magnolia, and blush peach, this fragrance exudes femininity and sophistication.
Jennifer Lopez Glow: Inspired by Jennifer Lopez's natural glow, this fragrance captures the essence of confidence and allure. Just like Lady Million, Glow is a captivating combination of fresh floral scents, including orange blossom, neroli, and rose.
Taylor Swift Incredible Things: Taylor Swift's Incredible Things is a fragrance that embodies charm and elegance, much like Lady Million. With its notes of vanilla, pink pepper, and grapefruit, this perfume creates a unique and alluring scent.
Rihanna Reb'l Fleur: Rihanna's Reb'l Fleur is a fragrance that takes inspiration from her rebellious and confident nature. With a mix of fruity and floral notes like peach, tuberose, and hibiscus, this perfume mirrors the luxurious and captivating feel of Lady Million.
Ariana Grande Cloud: Ariana Grande's Cloud fragrance has a similar essence to Lady Million with its dreamy and sophisticated scent. Combining lavender, coconut, and vanilla orchid, this perfume captures a sense of playfulness and allure.
Exploring The Influence Of Celebrities In The Fragrance Industry:
Celebrities have become major influencers in the fragrance industry, using their status and influence to launch successful perfume lines.
Their involvement in fragrance endorsements amplifies consumer interest and helps establish a connection between celebrities and their fans.
Celebrities often lend their names and personalities to perfumes, adding a touch of glamour and intrigue that attracts consumers to try these scents.
The popularity of celebrity-endorsed fragrances stems from consumers' desire to connect with their favorite stars and emulate their style and persona.
By using celebrities as ambassadors, perfume brands tap into the emotional connection fans have with these icons, which can translate into increased sales and brand loyalty.
Celebrity Fragrance Endorsements And Their Impact On Consumer Choices:
Celebrity fragrance endorsements have a significant impact on consumer choices, influencing their purchasing decisions and preferences.
Consumers are more likely to be drawn to a perfume endorsed by a celebrity they admire, as it provides a sense of authenticity and familiarity.
Celebrity endorsements help create a perception of luxury and exclusivity, as consumers want to experience the same allure and glamour associated with their favorite stars.
The influence of celebrity fragrance endorsements goes beyond the initial purchase. Consumers often develop an emotional connection with these scents, associating them with their favorite celebrities and memorable moments.
Brands strategically leverage celebrity endorsements to broaden their consumer base, attract different demographics, and increase market visibility.
Remember, when it comes to fragrance preferences, your favorite celebrity's endorsement can make all the difference in narrowing down your choices. So why not explore these celebrity-endorsed alternatives with a similar vibe to Lady Million?
Niche Fragrance Gems: Unique And Unconventional Alternatives
Discover unique and unconventional alternatives to Lady Million with our collection of niche fragrance gems that offer a distinctive and captivating aroma. Experience the allure of these perfumes that set you apart from the crowd.
Fragrance Options From Niche Perfumeries With A Similar Allure
Looking to explore unique and unconventional alternatives to Lady Million? Look no further! Niche perfumeries offer an exquisite range of fragrances that can captivate your senses and leave a lasting impression. Here are some fragrance options from niche perfumeries that share the same alluring qualities as Lady Million:
Amouage Reflection Woman: This fragrance combines the elegance of white flowers with the warmth of amber and sandalwood, creating a sophisticated and intoxicating scent that mirrors the allure of Lady Million.
Byredo Gypsy Water: With its intriguing blend of notes like bergamot, juniper berries, and vanilla, Gypsy Water offers a bohemian and unconventional alternative for those seeking a distinctive scent. Its earthy and woody undertones provide a sense of mystery and individuality.
Diptyque Do Son: Inspired by the delicate and enchanting scent of tuberose flowers, Do Son from Diptyque showcases a floral bouquet with a touch of marine notes. This fragrance embraces femininity and sensuality in a unique and unconventional way, making it an ideal alternative to Lady Million.
Unconventional Perfume Choices For Those Seeking A Distinctive Scent
If you're tired of mainstream fragrances and want to stand out with an unconventional scent, niche perfumeries offer an exciting selection that caters to your taste. Here are some unconventional perfume choices for those seeking a distinctive scent:
Maison Francis Kurkdjian Baccarat Rouge 540: This fragrance is an extraordinary blend of saffron, cedarwood, and ambergris, creating a mesmerizing scent that strikes the perfect balance between uniqueness and elegance. Baccarat Rouge 540 is a statement fragrance that will make heads turn wherever you go.
Imaginary Authors Memoirs of a Trespasser: With its combination of Madagascar vanilla, guaiac wood, and myrrh, Memoirs of a Trespasser takes you on a journey to a mysterious and aromatic world. This unconventional fragrance tells a story and leaves a lasting impression on anyone who encounters it.
Histoires de Parfums 1969: Inspired by the sexual revolution of the '60s, 1969 captures the essence of freedom and sensuality. Its notes of chocolate, patchouli, and musk create a provocative and alluring fragrance that breaks boundaries and stands out from the crowd.
In the world of niche fragrances, you can find a plethora of perfumes that offer a unique and unconventional experience. Whether you're drawn to the allure of Lady Million or seeking a distinctive scent that sets you apart, exploring the realm of niche perfumeries opens up a world of olfactory gems that will leave a lasting impression.
Finding Your Perfect Match: Personalizing Your Scent Sensation
Discover the perfect scent to suit your preferences with our range of Lady Million similar perfumes. Personalize your fragrance sensation and find your ideal match for a luxurious and captivating aroma.
Tips On Selecting A Perfume That Suits Your Personality And Style:
Consider your personality traits and style: Are you more of a bold and adventurous individual or do you prefer a more understated and elegant aesthetic? This will help you narrow down the type of scents that align with your taste.
Choose fragrances based on fragrance families: Familiarize yourself with the different fragrance families such as floral, oriental, woody, and fresh. Each family has its own distinct characteristics and can help guide you towards scents that resonate with you.
Experiment with sample sizes: Before committing to a full-sized bottle, try out smaller sample sizes of perfumes. This allows you to test the scent on your own skin and see how it develops throughout the day. Perfume reacts differently with each individual's body chemistry, so what smells amazing on someone else may not necessarily work for you.
Take your time: Don't rush the decision-making process. Take the opportunity to visit perfume counters or boutiques and spend time exploring different options. Allow the scents to settle on your skin and see how they make you feel. It's essential to give yourself enough time to truly experience the fragrance before making a final choice.
Seek professionals' advice: Don't be afraid to ask for assistance from knowledgeable professionals at perfume stores. They can guide you towards scents that align with your preferences and provide recommendations based on your personality and style.
Exploring Individual Scent Preferences And Fragrance Families:
Personal factors: Consider your personal preferences such as your preferred intensity of scent (light or strong), the occasion you plan to wear it for, and the time of day you intend to use it. These factors can help determine the type of perfumes that suit your needs.
Floral fragrance family: Floral scents are classic and timeless, which are characterized by notes of roses, jasmine, lilies, and other delicate flowers. If you enjoy the feminine and romantic side of perfumes, this family may be a good match for you.
Oriental fragrance family: If you prefer more sensual and exotic scents with notes like spices, resins, and amber, the oriental fragrance family might be your go-to. These warm and captivating fragrances are often associated with sophistication and allure.
Woody fragrance family: If you're drawn to the earthy and grounded scents, the woody fragrance family is worth exploring. With notes like sandalwood, cedar, and patchouli, these perfumes evoke a sense of warmth and nature.
The Importance Of Testing And Sampling Perfumes Before Making A Choice:
Skin chemistry: Perfumes can smell different on each person's skin due to variations in body chemistry. Testing a fragrance on your own skin is crucial to determine how it interacts with your body's natural scent and whether it suits your preferences.
Longevity and development: Sampling perfumes allows you to experience how a fragrance evolves over time. Many scents have different top, middle, and base notes, each revealing itself at different stages. By testing and sampling, you can gauge the longevity and overall development of a perfume.
Avoid impulse purchases: Perfume is an investment, and making a hasty decision may lead to regret. Sampling multiple fragrances allows you to compare them, wear them for a sufficient length of time, and assess which one truly resonates with you before committing to a purchase.
Variety and exploration: Trying out different perfumes expands your olfactory palette and opens up possibilities. It's an opportunity to discover scents you may not have considered initially and explore various brands and offerings.
Remember, finding the perfect scent is a personal journey. Enjoy the process of exploring and experimenting with different perfumes, as it's all about discovering the fragrance that makes you feel confident, beautiful, and truly matches your personality and style.
Unleash Your Scent Sensation: Embracing The Power Of Perfume
Discover a world of captivating scents with Lady Million Similar Perfumes. Unleash your fragrance sensation and embrace the power of perfume to captivate and intrigue those around you. Experience the allure of these luxurious fragrances and leave a lasting impression wherever you go.
Imagine stepping into a room and instantly capturing everyone's attention with your unique and alluring scent. Perfume has a transformative power that goes beyond just smelling pleasant. It has the ability to enhance your mood, boost your confidence, and leave a lasting impression on everyone you meet.
In this section, we will explore the impact of fragrance on mood and confidence, the significance of finding a scent that resonates with you, and how to embrace the transformative power of perfume in everyday life.
Exploring The Impact Of Fragrance On Mood And Confidence:
A carefully chosen fragrance has the power to evoke a range of emotions and enhance your mood.
Pleasant scents can uplift your spirits, reduce stress, and create a sense of calmness in your daily life.
Certain fragrances, such as floral or citrus notes, can energize and invigorate, giving you a boost of confidence when you need it the most.
The right scent can make you feel more attractive and poised, boosting your self-esteem and leaving you ready to conquer the world.
The Significance Of Finding A Scent That Resonates With You:
Your choice of fragrance is an extension of your personality and can reflect your individuality.
When a fragrance resonates with you, it becomes a part of your identity and can be a powerful expression of self.
Finding the perfect scent involves exploring different notes and discovering what resonates with your unique preferences and style.
Just like a signature outfit, a signature scent can leave a lasting impression and make you memorable to those around you.
Embracing The Transformative Power Of Perfume In Everyday Life:
Incorporate perfume into your daily routine as a way to pamper yourself and enhance your overall well-being.
A spritz of fragrance can set the tone for the day, creating a positive mindset and boosting your confidence.
Experiment with different scents for different occasions, allowing the power of perfume to match your mood and enhance your experiences.
Use perfume as a tool to create memorable moments and leave a lasting impression on others.
Perfume is not just a mere accessory but a sensory experience that has the potential to completely transform your mood, confidence, and everyday life. Invest time in finding a scent that resonates with you, and embrace the power it holds to unleash your own unique scent sensation.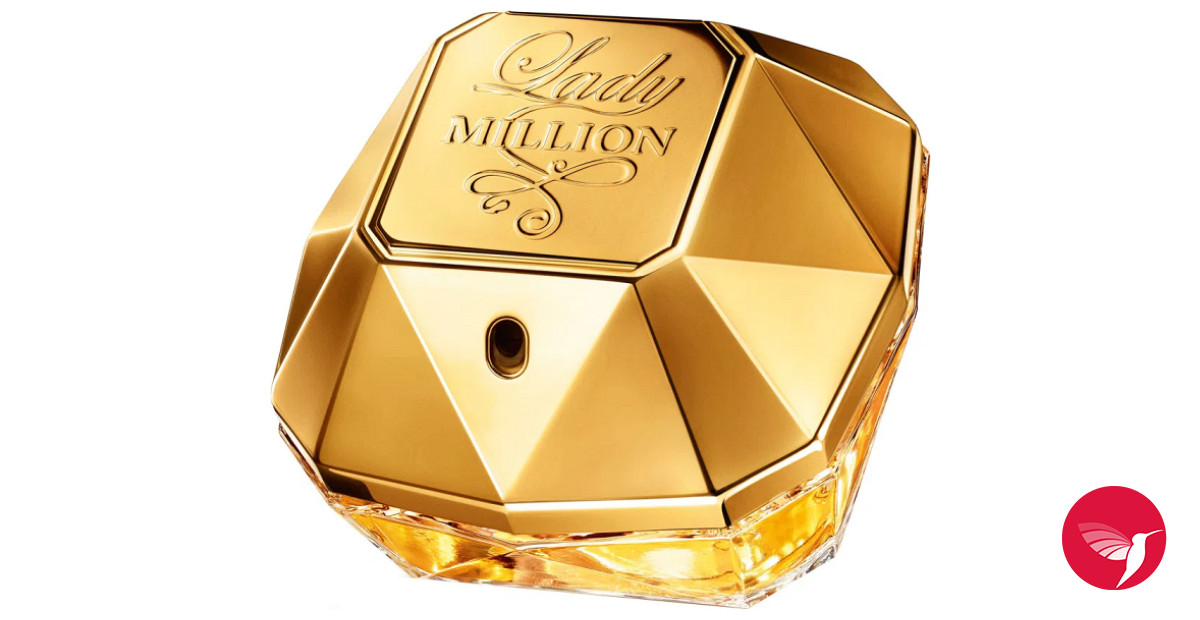 Credit: www.fragrantica.com
Frequently Asked Questions For Lady Million Similar Perfumes
What Perfume Is Similar To Lady Millions?
A fragrance similar to Lady Millions is available, offering the same captivating scent with a different brand.
What Is The Alternative To One Million Perfume?
The alternative to One Million perfume is a popular fragrance option that offers a similar scent profile.
What Is The Smell Of Lady Million Perfume?
The scent of Lady Million perfume is described as a luxurious and seductive blend of floral and fruity notes.
What Is The Number 1 Female Perfume?
The number one female perfume is difficult to determine as preferences vary among individuals.
Conclusion
If you're a fan of Lady Million perfume but want to explore other options, these similar fragrances offer a great alternative. With their captivating scents and affordable prices, you can find a perfume that suits your style and budget. Whether you prefer a floral, fruity, or oriental fragrance, there are plenty of options available.
The key is to look for perfumes that share similar notes or accords with Lady Million, such as jasmine, patchouli, and honey. By exploring these alternatives, you can discover new scents that evoke the same luxurious and sophisticated feel as Lady Million.
So why not expand your fragrance collection and try out one of these similar perfumes? It's a chance to find a new signature scent that reflects your personal style and leaves a lasting impression.