L'Aventure is a popular perfume produced by the renowned Al Haramain. The perfume gets its inspiration from the famous and expensive Creed Aventus. The question you have to ask yourself is can the clone be compared to the original when they are both tested? Well, I am here to help you with that.
How many clones of Aventus are out there?!
The total number of clones in the market can be overwhelming, but it is difficult to wonder how the L'Aventure places compared to the others.
In my opinion, it is not the greatest but still manages to get an honorable mention.
The Al Haramain fragrance comes with a strong citrus-scented smell. It is not as bad as the opening of Club de Nuit Intense, which in the first thirty minutes saturate your nose with a disproportionate amount of synthetic lemon. But the overall first impression is still much sharper than the original fragrance. Aventus presents itself with the softness of pineapple and apple.
To better understand what Aventus smells like, read the details.
L'Aventure is a mix between the opening of the original and Club de Nuit Intense. It is not as annoying. In a sense, it is similar to the original, but not identical. Nobody would ever mistake L'Aventure for the real Aventus.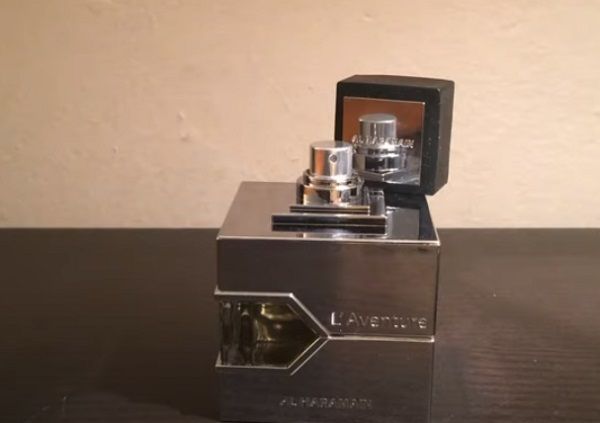 The final verdict
If you are searching for a fabulous clone of Aventus, this is not it.
After about thirty minutes, the evolution of L'Aventure displays a reversal of direction. When you open the citrus notes of the Al Haramain product and it has a pungent, amber, and elemi resin appearance. There is no chance it is not related to the unique blend by the creed. The clone, therefore, becomes more delicate and more enveloping.
While the original remains a fresh-spicy scent all the time, L'Aventure becomes warmer and sweeter.