Aventus is the only one in its category to have a diffusion and fame comparable (and often greater) to those of designer perfume releases. This is quite incredible for a fragrance whose cost per bottle is even 10 times higher than that of many more mainstream products.
The high cost creates obvious obstacles not only for its purchase by a large portion of consumers. It is unlikely that you have heard of Aventus unless you are a fan of fragrances or you regularly frequent small luxury perfumeries, deepening your passion by reading articles and opinions online.
Creed represents an icon of men's perfumery, a must-have for thousands of fans, an insane expense for people who until recently would never have dreamed of spending a similar amount for a vanity like a perfume. You can read all about Aventus in this article.
If you are a true fragrance addicted, Creed Aventus is a perfume that needs no introduction for you.
Aventus' success has inspired many other production companies to create clones. These perfumes approach the original formula and often differ in something. Clones are similar to the original, but they are rarely a perfect copy of it.
Consider reading the following Comparison articles as you need:
• Comparison of Creed Millesime Imperial with Aventus
• Comparison of Amouage Reflection Man Imperial with Aventus
• Comparison of Parfum De Marly Layton with Aventus
Armaf Perfumes India clones
Armaf is a brand that sells products that are inspired by niche perfumes. If you have visited forums or Facebook pages, you probably have found some opinions about their products.
Today, we are going to cover the Creed Aventus and the Armaf Club De Nuit Intense for men. Or the Aventus clone made by Armaf himself.
When we talk about clones, a poorly trained nose will hardly perceive the difference between the original Creed fragrance and a good equivalent perfume. You may also appreciate one of the cheaper versions even more than the original.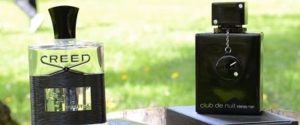 Club de Nuit Intense (CDNIM for short) is the clone par excellence that better recalls Creed's nectar.
Even the fragrance is similar to the Aventus, I believe there are better alternatives available on the market.
CDNIM does not focus on the sweeter and softer notes of the original. It does the exact opposite: citrus and musk are predominant. Everything else goes into the background.
The main flaw of CDNIM is undoubtedly the opening: too strong and harsh. The feeling is that of too chemical an opening, with too much lemon.
It seems there is the only lemon, and also of poor quality. However, if you can resist the first half-hour, CDNIM will turn into one of the most similar perfumes to Aventus that you can find for cheap. It will enhance the more masculine and pungent notes.
If we consider it with other clones in the same price range, the performances scream beast mode. Sillage and projection are good: prepare yourself as people will spot you several meters away. The persistence of the dry down on the skin can exceed 10 hours.
CDNIM is wearable by anyone: both a teenager and a thirty-year-old and a man over 50. The opening is so harsh that it is perhaps better suited to a teenager.
For an adult, I recommend spraying less or avoiding meeting people the first half-hour. Wearable both in summer and in winter.
You won't find Armaf Club de Nuit Intense Man easily in traditional perfumeries, but you can buy it on Amazon or directly from their online store.
I hope you are in for a good old fashioned Creed Aventus vs Club De Nuit comparison. We are going to dissect the similarities and discrepancies. Is it a good dupe? Is it a good value for your hard-earned money? Let's find out!
If only Supremacy Silver by Afnan wasn't around …
Creed launched Aventus back in 2010. Afnan was among the first to duplicate this scent three years later. In 2015, Armaf released Club de Nuit Intense. Since then, people started arguing about which one was the most desirable clone of Aventus.
Fortunately, other perfume houses came out with similar products after the original, as the Al Haramain L'Aventure, which tried to cope with the errors of the other cheap competitors. To know more about the comparison between the Al Haramain L Aventure and the Creed Aventus, click here.
Getting back to the fragrance enthusiasts' dispute, the quality of the opening of Club De Nuit is what everyone basically agrees on. It is pretty terrible. Club De Nuit opens with a massive synthetic lemony smell.
This alone drives away most Aventus lovers. Undoubtedly, those who hate Club De Nuit have not gone far beyond the opening.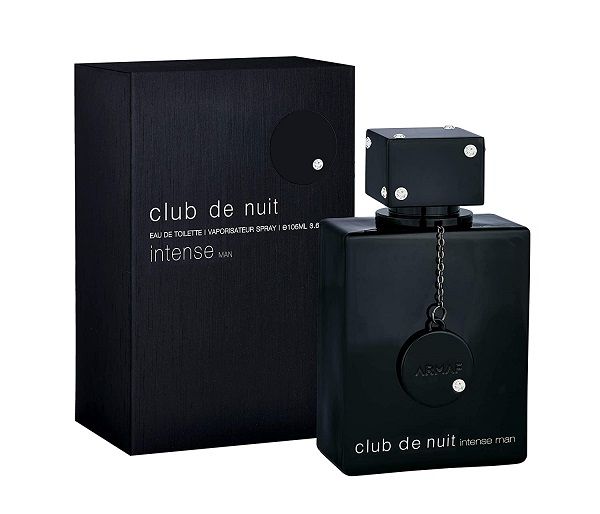 A friend of mine tried it on. He loves to buy every dupe he can find, as he thinks it is a smart move. So, I don't own a bottle of Club De Nuit, but I smelled it.
The opening is way too powerful. I would not be surprised if anyone could get a rash or irritation just by applying a big whiff of Club De Nuit. That level of synthetic smell does not seem right.
But, what surprised me the most was the comment of my friend. He said, "If only Supremacy Silver by Afnan wasn't around, this would be the best clone of Aventus." I utterly disagree. However, let this be an example of the different feelings that Aventus leaves in the mind of whoever sniffs it.
In comparison to the original Aventus…
I won't go even near the unreasonable judgments that many dupes aficionados do as some of them dare to say that Supremacy Silver has better performances of Aventus, or that Club De Nuit is just an Aventus without the usual opening.
I would deem those comments to be just that, opinions, that do not take into consideration the quality of the ingredients, as well as each detail that makes Aventus what it is.
If you never smelled the original, read the review of the original Creed Aventus. You will learn about the fragrance itself, what it can do for you, and how to best use it, among other numerous facts that will come in handy.
I warmly advise getting your hands on the original Creed Aventus before putting a score on any of its dupes.
What Club De Nuit has to offer is this: thirty minutes of enduring pain, in which you will think about washing it away more than once. Then, if you survived the opening thanks to an open window or the other odors of the streets, you will start smelling some reminiscent scent similar to Aventus.
This part will be the woody and smoky fragrance as in batches number 42 and 43. Sure enough, I am not talking about the same quality, but it is not a fruity similarity like other batches.
I am not gonna lie. The heart notes are pretty decent for a more affordable dupe. Sillage is good, so you won't need to apply a greater dose of perfume.
To my nose, the most significant defect is intensity. When it needs to get stronger, it gets weaker. That opening is wrong.
I have read that Armaf creates some batches of Club De Nuit in various places, so if you are lucky, you could end up with a reformulated or dissimilar product without such an invasive opening.