Moschino cheap and chic is a fragrance line by the italian fashion house moschino, which includes multiple perfume options for women. Moschino cheap and chic offers a delightful range of fragrances that are perfect for women of all ages.
The italian fashion house has always been known for crafting innovative designs with a quirky edge, and their fragrance line is no exception. Their signature scent, cheap and chic, is a playful blend of floral and fruity notes that is perfect for everyday wear.
Whether you prefer a light and fresh scent or something a little more bold and daring, moschino cheap and chic has a perfume that will suit your unique style. In this article, we'll take a closer look at some of the most popular fragrances from this beloved brand.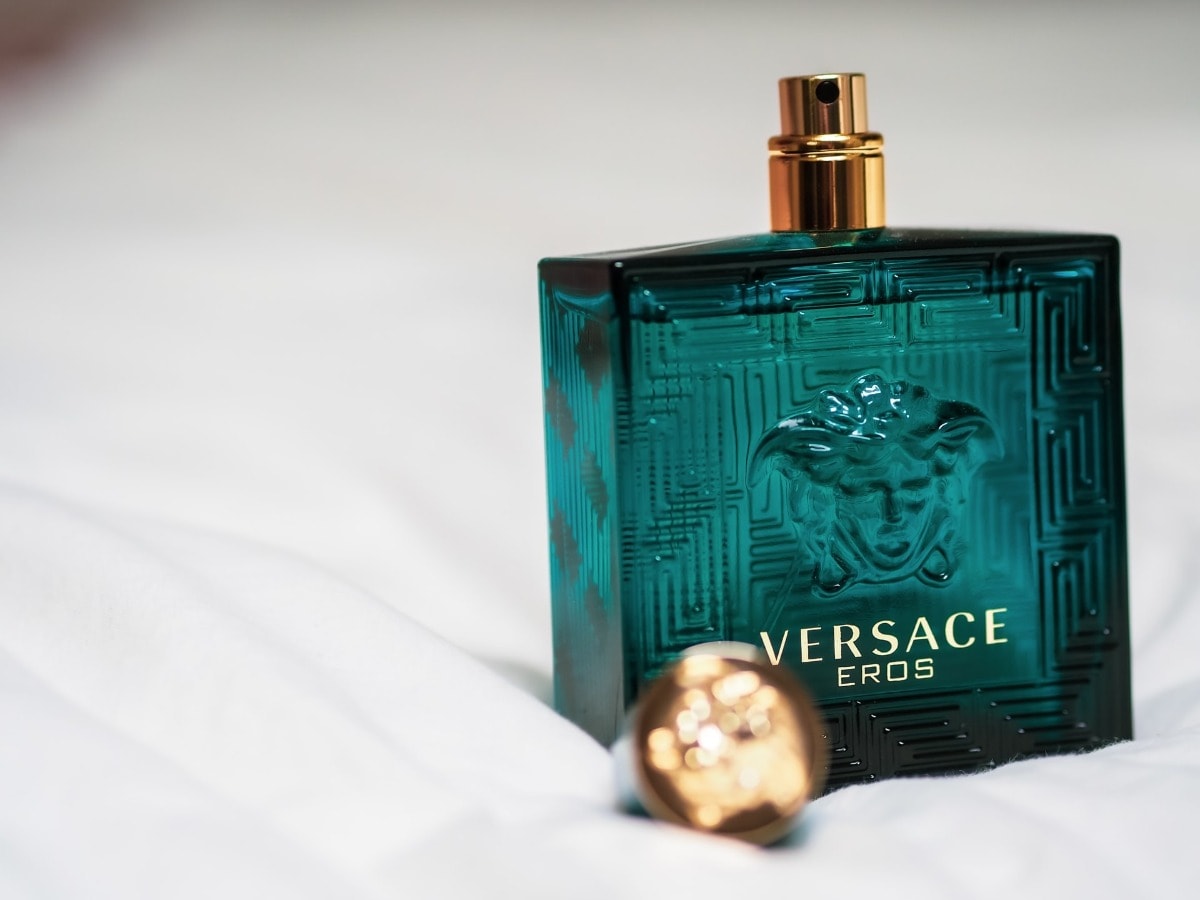 Credit: scentgrail.com
5 Best Moschino Cheap Perfume
Moschino, the iconic Italian fashion brand known for its bold and playful designs, also offers a range of affordable perfumes under the name Moschino Cheap & Chic. These fragrances capture the essence of Moschino's quirky and unconventional style, combining creativity with affordability. Here are five notable Moschino Cheap & Chic perfumes:
Moschino Cheap & Chic I Love Love: This cheerful and vibrant fragrance is a celebration of love and joy. It opens with sparkling notes of orange, lemon, red currant, and grapefruit, creating a refreshing burst of citrus. The heart notes reveal a playful blend of tea rose, lily of the valley, and cinnamon leaves, while the base notes offer a warm and sensual trail of musk and cedarwood. I Love Love is a youthful and energetic scent that radiates positivity.

Moschino Cheap & Chic So Real: So Real is a whimsical and enchanting fragrance that embodies femininity and elegance. It opens with a delightful blend of bitter orange, raspberry, and black currant, creating a juicy and sweet introduction. The heart notes reveal a bouquet of pink peony, magnolia, and jasmine, adding a touch of floral sophistication. Finally, the fragrance settles into a warm and sensual base of cedarwood, oakmoss, and musk. So Real is a fragrance that evokes a dreamy and romantic atmosphere.

Moschino Cheap & Chic Hippy Fizz: This fragrance captures the carefree spirit of the 1960s, embracing the free-spirited and bohemian vibe. Hippy Fizz opens with vibrant and zesty notes of raspberry, lemon, and magnolia, creating a fresh and lively start. The heart notes reveal a bouquet of lotus flower, rose, and violet, infusing the fragrance with a delicate floral essence. The dry-down features a blend of warm and woody notes, including oakmoss, cedarwood, and musk. Hippy Fizz is a playful and uplifting scent that transports you to a groovy and colorful era.

Moschino Cheap & Chic Light Clouds: Light Clouds is a luminous and airy fragrance that captures the feeling of being on a cloud, surrounded by sunshine and serenity. It opens with a refreshing combination of peach, cyclamen, and lotus flower, creating a delicate and ethereal aura. The heart notes reveal a bouquet of jasmine, rose, and violet, infusing the fragrance with a touch of romance. The dry-down features a blend of amber, musk, and cedarwood, adding warmth and sensuality to the composition. Light Clouds is a scent that evokes a sense of tranquility and bliss.

Moschino Cheap & Chic Chic Petals: Chic Petals is a vibrant and lively fragrance that celebrates femininity and elegance. It opens with a burst of juicy pomegranate, wild strawberry, and ginger, creating an energetic and fruity introduction. The heart notes reveal a floral bouquet of orchid, jasmine, and gardenia, adding a touch of sophistication. The fragrance settles into a warm and sensual base of musk, iris, and hinoki wood. Chic Petals is a fragrance that exudes confidence and charm.
These five Moschino Cheap & Chic perfumes offer a diverse range of scents, each with its own unique character and style. From playful and energetic to romantic and serene, there is a Moschino Cheap & Chic fragrance to suit every mood and occasion, allowing you to express your individuality with affordable luxury.
Why Designer Perfumes Are Expensive
Designer perfumes are luxurious products, highly priced due to the creation process. Perfumes require complex formulas, using ingredients sourced around the world, resulting in significant production costs. Noble scents like jasmine, vanilla, and rose are precious, while the packaging must be high quality and bespoke.
Marketing plays a role in making the fragrance exclusive and driving demand. Exclusivity and prestige justify the price for luxury perfumes. Some examples of such exclusivity are chanel no. 5, gucci bloom and dolce & gabbana's light blue. Moschino cheap & chic is a line that offers a collection easily accessible to everyone, with a more affordable price tag.
From high-end to affordable perfumes, the choice is vast, and everyone can find their perfect fragrance.
What Moschino Cheap Perfume Offers
Moschino cheap perfume is a delightful addition to any fragrance collection. The cheap & chic line embodies the brand's fun-loving philosophy with notes of fruit, floral, and musk. Ingredients such as pomegranate, pink pepper, and jasmine create a unique and refreshing scent.
The packaging is playful and eye-catching, with designs featuring teddy bears and hearts. Despite its affordable price point, moschino cheap perfume does not skimp on quality. Customers praise the longevity and compliments they receive while wearing it. The brand has successfully balanced affordability and quality, making it accessible to those on a budget without sacrificing luxury.
If you're searching for a budget-friendly fragrance that still feels luxurious, moschino cheap perfume may be the perfect choice for you.
Where To Buy Moschino Cheap Perfume
Moschino cheap perfume can be found at several authorized retailers, both in-store and online. Prices may vary depending on the seller, so it's a good idea to compare prices before purchasing. To save money, consider signing up for retailer newsletters or following moschino on social media, as they often announce sales and promotions.
Additionally, some online retailers offer discounts when you purchase a certain amount or sign up for automatic deliveries. Keep an eye out for these deals and snag a bargain on your favorite moschino fragrance.
Benefits Of Using Moschino Cheap Perfume
Using moschino cheap perfume can have a positive impact on your self-esteem and confidence. The longevity and versatility of this fragrance make it a great investment. Plus, its affordability means you can smell great without breaking the bank. To get the most out of your fragrance, try using it to enhance your mood or personality.
For example, wear a fresh and invigorating scent to energize yourself during workouts. Or choose a romantic fragrance for a special date night. Whatever your preference, moschino cheap perfume has something to suit every occasion.
Frequently Asked Questions For Moschino Cheap Perfume
How Long Does Moschino Cheap & Chic Last?
Moschino cheap & chic fragrance can last up to 6-7 hours depending on the skin type and environmental factors such as sweat, humidity, and temperature.
What Are The Top Notes In Moschino Cheap Perfume?
The top notes in moschino cheap & chic perfume are bergamot, yuzu, and brazilian rosewood, which give a refreshing, citrusy, and woody fragrance.
Is Moschino Cheap Perfume Suitable For Daily Use?
Yes, moschino cheap & chic perfume is perfect for daily use. It's a light yet elegant scent that can be worn to work or social events.
What Are Some Other Scents Similar To Moschino Cheap Perfume?
If you like moschino cheap & chic, you might also enjoy chanel chance, marc jacobs daisy, or dior addict. They have similar light and refreshing notes.
Can Moschino Cheap & Chic Be Worn By Both Men And Women?
Moschino cheap & chic fragrance is marketed towards women, but it can definitely be worn by men who enjoy a fresh and fruity scent. Fragrances can be unisex!
What'S The Best Way To Store Moschino Cheap Perfume?
It's recommended to store moschino cheap & chic fragrance in a cool, dry place away from sunlight and heat to prevent the scent from breaking down over time.
Conclusion
Summing up, moschino cheap and chic perfume line is a perfect choice for anyone, looking for a sweet, youthful, and fun fragrance. The brand offers a wide range of scents that cater to different tastes and personalities. The excellent quality of ingredients and the affordable price tag is undoubtedly a bonus.
The unique bottle designs add to the overall appeal of the moschino cheap perfumes. Additionally, the longevity and sillage of these perfumes are impressive. They are perfect for any occasion, be it a casual day at work or a night out with friends.
By choosing moschino cheap perfume, you make a statement that you can smell fantastic, even on a budget. So, why not try out one of moschino's beautiful and charming fragrances today and see for yourself why they are so loved worldwide.