There are many affordable perfumes that are popular among users. Some of the most popular affordable perfumes include the likes of versace bright crystal, sarah jessica parker lovely, elizabeth and james nirvana white, and jo malone london wood sage.
Perfumes have the power to make or break one's impression. They are often an essential part of a person's dressing and personal grooming. While a luxurious perfume can burn a hole in your pockets, there are many affordable alternatives available in the market that will not only leave you smelling fresh and sweet but also make you stand out in a crowd.
To make it easier for you, we have curated a list of the top 10 affordable perfumes that have gained immense popularity among users. We will take a closer look at each of these fragrances and what makes them worth your time and money.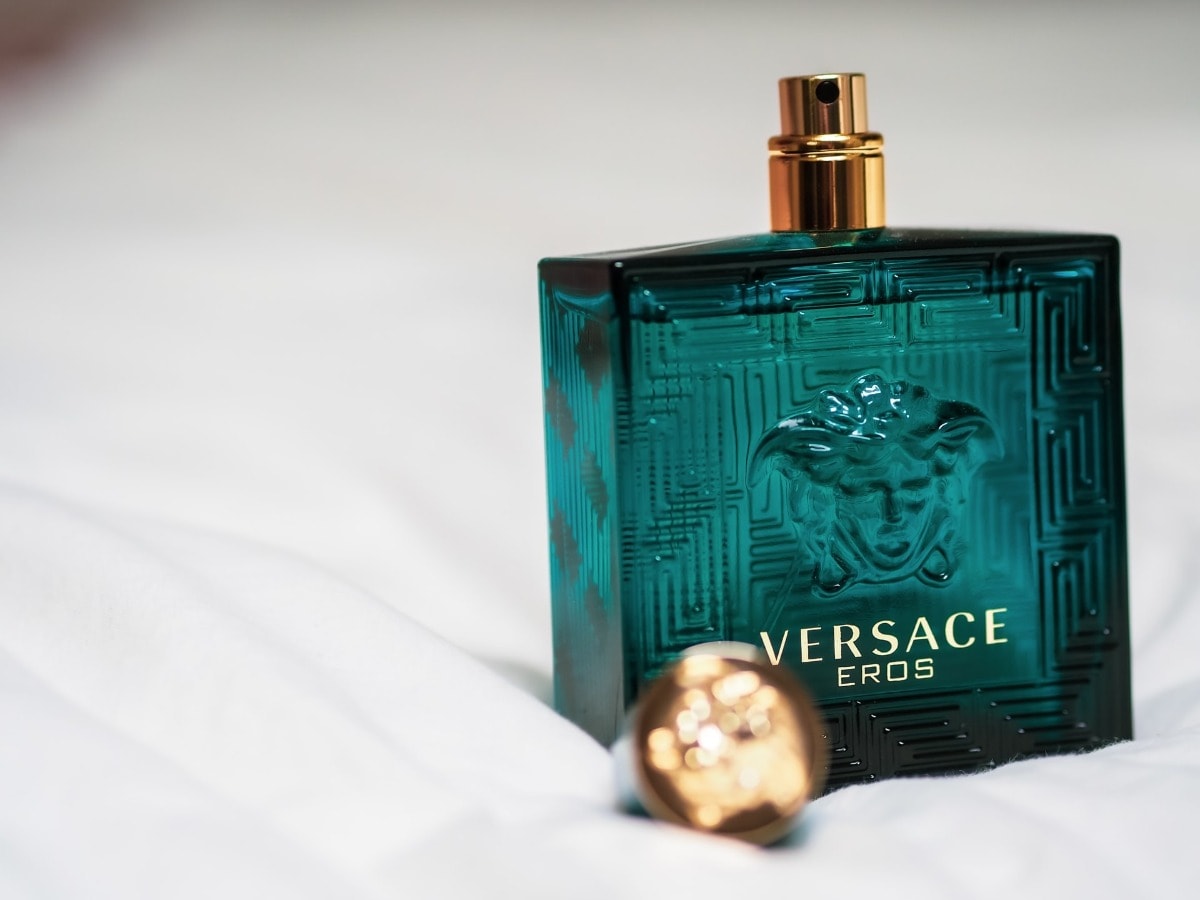 Credit: scentgrail.com
Factors To Consider While Buying Affordable Perfumes
Finding a fragrance that fits your budget can be a daunting task. However, by considering a few factors, you can find affordable perfumes that smell fabulous. One vital factor to consider is understanding perfume notes. The three basic notes in fragrances are top, middle, and base notes.
Knowing the scent you prefer will help you choose the perfect perfume. Additionally, it's crucial to avoid buying a fragrance just because it smells great on someone else. Everyone's body chemistry differs, and fragrances perform differently on different skin types.
Finally, test a perfume before buying by spraying it on your skin or on a testing strip. Wait for a few seconds to let the fragrance settle in and determine if it's the right pick for you.
1. Zara Black Peony ($15)
Zara black peony perfume is one of the top 10 affordable perfumes at only $15. The scent is a blend of floral and spicy notes that give it a unique fragrance. The bottle has a sleek black design that complements the scent's sophistication.
Its longevity is impressive, and it can last for more than eight hours on the skin.
2. Bath And Body Works Gingham ($40)
Bath and body works gingham is a fresh, airy fragrance that's perfect for everyday wear. It comes in a sleek, blue bottle that's easy to recognize and travel with. The scent is made up of crisp apple, spring-fresh blossoms, and sweet white peach.
It has been reported to last a good 5-6 hours before fading, which is impressive for an affordable perfume. This fragrance is perfect for anyone who likes light, refreshing scents that are perfect for everyday wear. It's also perfect for those on a budget who don't want to compromise on quality when it comes to fragrance.
Bath and body works gingham is a must-have for anyone looking for an affordable fragrance that smells amazing and lasts all day.
3. H&M Shimmering Peach ($14.99)
H&m shimmering peach is a delightful fragrance that is both fruity and floral. The bottle has a peach hue with a shimmering finish that gives it a chic and youthful vibe. The scent is long-lasting and perfect for everyday wear.
The top notes are peach, bergamot, and orange blossom, followed by middle notes of jasmine, tuberose, and heliotrope. The base notes are vanilla, white musk, and sandalwood, which impart a warm and comforting aroma. Overall, h&m shimmering peach is an affordable perfume that exudes grace and femininity.
With its charming scent and attractive bottle design, it is a great addition to any perfume collection.
4. Victoria'S Secret Bombshell ($30)
Victoria's secret bombshell is a sensual and irresistible scent available at an affordable price of only $30. The bottle is designed to make its wearer feel like a bombshell, with a pink hue and a luxury finish. The scent is long-lasting, leaving the wearer feeling confident throughout the day.
The fragrance boasts notes of purple passion fruit, shangri-la peony and vanilla orchid that combine to create a perfect, light and refreshing scent. If you're looking for an affordable perfume that exudes luxury and elegance, victoria's secret bombshell is the perfect choice.
5. Elizabeth And James Nirvana White ($26.49)
Elizabeth and james nirvana white is an affordable perfume with floral and musky notes. The bottle is minimalistic and chic, making it an aesthetically pleasing addition to your vanity. Despite its affordable price tag, this perfume has good longevity and can last for hours.
It's a great option for everyday wear, especially during the spring and summer months. If you're on a budget and looking for a high-quality scent, elizabeth and james nirvana white is a must-try.
6. Jo Malone London Wood Sage & Sea Salt ($82)
Jo malone london wood sage & sea salt is an affordable perfume with a unique scent that combines wood sage, ambrette seed, and sea salt. The simplistic clear glass bottle gives off a modern vibe. The longevity of this perfume is remarkable as it lasts for several hours after application.
This fragrance is perfect for those who want a unique scent that is perfect for the day to day wear. It's perfect for those who want to try something new without breaking the bank.
7. Chanel Chance Eau Vive ($105)
Chanel chance eau vive is a refreshing scent with hints of grapefruit and blood orange. Its bottle is sleek and simple, with a classic chanel logo. This perfume has moderate longevity, leaving a light, airy scent throughout the day. With a price tag of $105, it is a great find for those looking for a luxurious but affordable fragrance.
8. Yves Saint Laurent Black Opium ($118)
Yves saint laurent black opium is a chic fragrance that combines notes of vanilla, coffee, and white flowers. The black gradient bottle, sparkled with glitter, represents the scent's intensity. One spray can last for a whole night, and the perfume is versatile for both day and nightwear.
9. Lancome La Vie Est Belle ($118)
Lancome la vie est belle is a floral fruity scent with patchouli and gourmand notes. The bottle is elegant and charming, dressed in a taupe veil and tied with a grey ribbon. The fragrance has a decent longevity and can last up to 6-8 hours.
10. Marc Jacobs Daisy Love ($49)
Marc jacobs daisy love is a perfect fit for those who love a sweet and floral scent. The bottle is a stunning mix of yellow and gold with a daisy cap. This perfume has a great longevity and lasts for hours.
You can wear it day or night to add a touch of sunshine to your day. Suitable for any season of the year, the scent is perfect for anyone looking for something affordable. You can't go wrong with this perfume, as it is a great value for money.
A perfect choice for those who adore floral fragrances and don't want to break the bank.
How To Make Perfume Last Longer
Perfume has the power to express your personality, but it's important to make it last all day. Applying perfume correctly is key. Avoid the commonly overused areas like your wrist. Instead, target your pulse points, neck and behind ears. Remember to layer scents for a longer effect.
Refrain from using strong fragrances that clash, instead try combining with milder scents. Mix it up and select different places each day to avoid overexposure. Find the right balance with your perfume and it will stick around all day. Happy spritzing!
Frequently Asked Questions Of Top 10 Affordable Perfumes
What Are Affordable Perfumes?
Affordable perfumes are inexpensive fragrances that offer excellent quality at a budget-friendly price.
How Do I Choose An Affordable Perfume?
When choosing an affordable perfume, consider the fragrance notes, type of scent, and your personal preferences.
How Long Do Affordable Perfumes Last?
Affordable perfumes can last anywhere from 2 to 12 hours, depending on the quality and concentration of the fragrance.
Where Can I Buy Affordable Perfumes?
You can find affordable perfumes at drugstores, online retailers, and discount stores like target and walmart.
Can Affordable Perfumes Be Used For Special Occasions?
Absolutely! Affordable perfumes come in a wide variety of scents and concentrations, making them perfect for any occasion.
How Should I Store My Affordable Perfumes?
Store your affordable perfumes in a cool, dark place away from sunlight and heat to help preserve the scent over time.
Conclusion
Finding affordable perfumes that smell incredible may seem like a challenge, but it is possible. With our guide to the top 10 affordable perfumes, you can look and feel great without breaking the bank. From floral to fruity, sweet to spicy, there is something for everyone to enjoy.
These perfumes are not only budget-friendly but also long-lasting, so you can smell amazing all day. With a little research and experimentation with different scents, you are bound to find an affordable perfume that suits your style and personality. Choose the perfect one for each occasion, and leave everyone around you wondering how you managed to smell so good.
So go ahead and indulge in your love for fragrances without any guilt! Remember to always wear a scent that makes you feel confident and happy.