Jimmy Choo man intense cologne is made by a London designer that specializes in shoes.  In the recent past, it has paved the way for cologne in the perfume industry.
Since its inception, it has been producing branded designer colognes that exciting scent for men. They have more than 30 different brands that are sold to the public.
This calls for a Jimmy Choo man intense cologne review that will provide more information, particularly for this cologne.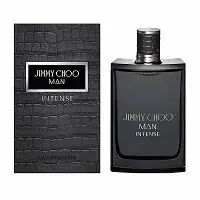 All the products are original genuine, and there no imitations. In 2011 the company released its first cologne, and thereafter it has released more than 20 fragrances.
The top fragrances are Mandarin, orange, melon, and Lavender. It also features geranium, Artemisia, and. Black pepper. The base notes include labdanum and Tonka bean.
It has a powerfully fresh and modern scent that is created to make men more confident and refined. It has s an effervescent scent that's is combined with different ingredients such as seductive lavender and fresh honeydew blend. It has pink pepper and pineapple leaf. The different fragrances are
Top – lavender mandarin, honeydew melon
Middle – rose and pink pepper, geranium, pineapple leaves
Base – patchouli, woody accord, suede amber notes
Keep Reading: Jimmy Choo Man vs Man Intense Which one the best bang for your bucks?
It has a perfect blend of spicy and aromatic scents. This fragrance lasts for all the office hours and throughout the night. It takes care of my environment as the scent has a moderate aroma that is left behind in the air even several hours after I have left the office or the house. This creates an atmosphere that is captivating having a confident approach to the life
Short List of Jimmy Choo perfumes:
I love the mixture of melon, mandarin, and lavender since it is powerful and amazing. The lavender is quite complex, and it lasts for a long time on the body that can stay in my body for 12 hours.
Its fresh scent makes me smell my hands all the time. It is not sensitive to my skin, thus why I prefer it. It is the best in my collections, and it is very cheap and affordable
By having so many colognes available, it is difficult to choose the best among them and cannot decide which to use.
That why it's important to have such give more information about different scents that are available.  Those who need designer cologne it best used for those in office, meeting friends, going for dates.
It has a great masculine smelling fragrance that's moderate and can provide all the day fragrance. These initial scents of lavender, Mandarin, melon, orange fragrances are true to the heart, and the bases used to make my presence known wherever I pass effortlessly.
The fragrance is much perfect for my girlfriend and me. She loves it a lot. It's cheap and will last you for a long. This is what I only need to spray to Keep fresh and smell it all day. This is the best cologne I have ever bought.
Despite having good fragrance sometimes, some people are hypersensitive to the ingredients and thus may feel uncomfortable when near me since I have used it. This may be dangerous as some people as an allergic reaction may prevail
It took so much time, and I finally decide that this fragrance is the way to go. It is so much conducive to the environment, and it may leave everyone wondering what seductive scent that every man would wish to have to attract the beautiful ladies around. The smell is so good and attractive if there are people who want to have a designer cologne to smell good this is what to go for.
I am impressed by this cologne as it has a unique bottle that to be displayed and easy to use it. Any man looking for the best sensational cologne will get it right here. This has become my favorite cologne. The smell leaves me feeling fresh and good.  I am pleased whenever I get it and can't leave it.
It's the most contemporary scent to be used by men who want to have a sensational exotic fragrance that creates a daring powerful and seductive man.