Givenchy is a French fragrance house that launched in 1952 by renowned designer Count Hubert de Givenchy. In 2014 they launched Gentlemen Only Intense by Givenchy Cologne.
It is a woody, oriental fragrance that provides a warm feeling and cozy. This balsamic cologne is a smokier and darker variation of the original with an additional note of leather. I have made a quick review.
Specifications of Gentlemen Only Intense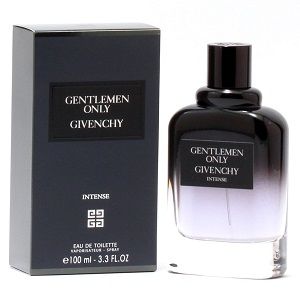 It is packaged in a masculine and distinctive black and white ombré glass bottle. As a fragrances house, Givenchy was noted for its unique way of incorporating American Hollywood glamour and French-style into its products.
Also, the actress Audrey Hepburn has often been an inspiration for the brand. All this can be seen in the simple yet unique design of Gentlemen Only Intense. The bottle provides a dark and mysterious contrast to masculine fragrance. Consequently, this fragrance ends up being comfortable and wearable with a sophisticated touch.
Features
The main ingredients consist of:
This balsamic cologne opens up with a powerful top note consisting of black pepper, pink pepper, green mandarin, birch leaf, mint, and lemon.
The middle note moves the scent of a spicy one to an earthier one. The middle note includes a combination of Texas cedar, patchouli, coriander, violet leaf, and leather.
Finally, the foundation of this fragrance is warm and cozy. The closing base note is made up of amber, incense, Tonka bean, vetiver, sandalwood, and vanilla.
Pros
People love a bold and mysterious man. It does not take much imagination to derive the merits of being a little bit more mysterious. If you use Gentlemen Only Intense you will love and feel more attractive, bold, and mysterious. Consequently, no one will be able to resist the charms and attraction that you create.
Cons
There are no negative side effects to using this sensuous fragrance. The product is safe and even suitable for sensitive skin. However, you may have a hard time keeping women off you as they love men who smell good.
Keep Reading: Here is a quick review of Givenchy Pi Neo Fragrance
So how does it smell?
At first, I thought it was going to be a strong and long-lasting smell as the cologne has the word "intense" on it. However, this all changed the moment I smelt it and used it.
I am now convinced that "intense" referred to the emphasis on warmth and subtle richness that has been applied to this signature fragrance for gentlemen. Altogether, the top, heart, and base notes create a plush scent that is sure to capture the attention of anyone you walk by
Benefits
The dark aromatic fragrance of this perfume exudes a mysterious and sophisticated personality. Notes of incense and mandarin make it mesmerizing and bold, while notes of leather and amber provide a sweet yet mysterious scent. Consequently, the unique result will make you feel like you are special in a world that is filled with clones.
This cologne is bold, mysterious and sensual. Therefore, it strives to emphasize bring out the sexiness and sensuality nature of a man in a subtle way. This is a special and unique feeling that you have to experience to really know how it feels.
Who Needs It Most?
Meeting someone for the first time is always stressful.  First impressions are easy to make but once made, they are almost impossible to change. Therefore, you would want to be at your best. The perfect fragrance can make you look and feel more attractive. Gentlemen Only Intense adds to this attraction with a touch of mystery and boldness.
If you are a man who is not afraid to be bold and mysterious while still being attractive, then this is the scent for you.
Summary of Amazon Customer Reviews
This product has a high rating of 4 stars on Amazon. However one only has to look at the positive reviews to know that this is among the best fragrances on the market. For instance, one user says that this product completely changed his dating life effectively turning him to a "chick magnet".
How to Use it properly?
Gentlemen Only Intense has a moderate top note lifespan of about 3-4 hours. However, when this scent dies down it should not be reapplied as the heart and base notes will last you all day. You may not be able to smell it but those who come close to you will.
This cologne is a subtle, sensual, and smooth fragrance that I would recommend saving for winter or fall. Otherwise, it is suitable for night time use.
Final Verdict
Givenchy has really outdone themselves with this product. It offers a lot of value in a bottle and can completely change your love life.