In 1952, French designer Hubert de Givenchy started his fashion label called Givenchy. This fashion house achieved great critical acclaim.
In fact, Vogue magazine praised its wonderful first collection. Also, they have designed apparel for many celebrities such as Audrey Hepburn. They started producing fragrances in 1957. In 2008, they produced Pi Neo. You may have heard about this iconic fragrance.
Here is a quick review that I have written after using it. The information in this article is gained from my personal experience using the product. Also, I have included some great tips and reviews from other users. I hope you get all you need to know this fragrance better.
Specifications
Perfumer Francoise Donche is the creative brain behind this fragrance. He is a renowned perfumer that is credited with many iconic scents such as Crystal Noir by Versace. On the other hand, designer Serge Mansau is responsible for its sleek packaging.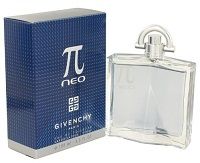 The clear glass bottle has a pretty cool shape. It has a curved rectangle shape with a triangle in the middle. This is shape reminiscent of a mathematical equation that needs Pi to be solved.
The top is quite unique. It features a semi-circle bar that can be moved down to reveal the sprayer.  The atomizer is amazing and expels the perfect fragrance mist.
Keep Reading: Best Givenchy Original Colognes
Features
Fragrance Notes
Top Notes: Bergamot, Mandarin, and Toscano
Heart Notes: Myrtle, Safralene, Cedarwood, and Patchouli
Base Notes: Patchouli and Cosmone
Pros
This product has some merits that make it worth a thought. First, it is made from high-quality ingredients. This makes it safe for use on your clothes and skin. The projection of the product is moderate.
In fact, it is moderate enough to be used as office wear. The longevity of 6-8 hours is good and can see you through a workday with ease. Finally, its price is lower than most prices in the Givenchy label.
Cons
This product has only one demerit. The sing top can make the product less portable. It is prone to moving and exposing the sprayer.
This can lead to wastage of the fragrance. However, one can easily fix this issue by using the fragrance box while transporting it.
So how does it smell?
Simplicity is a real strength of this scent that has been inspired by the world of The Matrix. It opens up with citrusy and refreshing top notes. This gives the fragrance of energetic and revitalizing properties.
Next, the scent dries down into a more sweet and woody fragrance. This is what makes the fragrance its seductive and alluring nature. Finally, the foundation acts as a supportive role to the top and heart notes. It gives the fragrance its distinctive masculine smell.
Benefits
This fragrance is easy to wear. This means it can be worn almost anywhere. The scent is alluring and seductive. It can quickly turn you into the center of attention.
You can be surprised by the number of compliments that you are likely to receive.  Consequently, you are bound to feel more attractive and confident. This is an awesome feeling that anyone would love.
Today the world is full of competition. This is due to a recent rise in population. To be successful in life you have to get a little creative.
This fragrance can make you more confident. This is awesome as confidence goes hand in hand with success. A confident person is often viewed with a distinction that makes him different from his peers.
Who Needs It Most?
Newcomers to the fragrance world will appreciate this scent more. It is easy to wear and can even be used in the office. The fragrance has no age limit.
Therefore, it can be used by both young and old men. In summary, it is a versatile fragrance that I think every man should own.
Summary of Amazon Customer Reviews
This fragrance has a rating of 4.5 stars on Amazon. This means that most people are satisfied with it. For instance, one user claimed that he has been using it since it came out. He added that he still receives compliments to this day.
How to Use it properly?
The versatile nature of this product makes it easy to wear. A little goes a long way as it has sufficient longevity and projection. I recommend saving it for winter.
Final Verdict
This scent is perfect for the active modern man. It is a very nice piece that is a must-have for your collection.