The love of your life has finally proposed to you and you have said a Yes! Without any further delay, you guys picked up a date on which you would get married. From that moment onwards began a tedious journey of informing the guests, making arrangements for the reception and shopping to look the best.
Here are 3 things that can make your wedding an exuberant event –
1) Pick up the most Elegant Dress
Your wedding dress is the single most important thing that should make you look impeccable. Your wedding dress is as important as the wedding itself. Everyone present in the room will get a fair look at your dress.
Here are a few things you need to consider when picking up a wedding dress –
Body Shape and Fit of the Dress
You can research the different styles of wedding dresses and pick one that would best suit your body size. Consider the different style options available in the market. If you have a bulky body you can consider getting yourself a square-neck pattern or strapped neck dress. This will provide adequate support to your bodice and make you feel comfortable.
For a slim look, you can opt for A-line fit. This will help to perfectly showcase your features and make you look effulgent.
Select the Look and Size of your Wedding Dress
When you visit the shop, pick up a design that you want to wear at the wedding. Try different styles and see which one looks the best on you.
Remember to not make an attempt to overdo it. A simple and graceful look would always be better than a jazzy look. Also, do not make assumptions that you will lose weight in the next few weeks. Give realistic measurements to the tailor.
You can consult newlywed brides to help you in selecting a dress that would make you look complete.
Keep Reading : What to Wear to a Party Depending on your Type of Personality
2) Work on Your Smile
Your partner must have already seen you smiling more than a thousand smiles. He must have expressed how wonderful and elevated he feels, just by looking at your smile. But don't let this make your smile look any less attractive on the wedding day.
Your smile can turn out to be the most prized possession of your wedding. To make this possible you can try a few things
If your teeth do not look snow-white, you can opt for whitening treatments. It is a simple procedure and can be completed in just a few sessions. This will add an essence of purity and beauty to your smile on the wedding day.
Along with that apply the right shade of lipstick. Even before he gets a chance to kiss your lips, you should make him feel irresistible and mesmerized by looking at you.
3) Wear a Special Fragrance on Your Wedding Day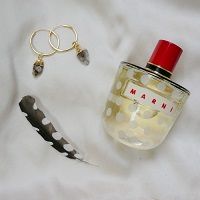 Many women and even men alike, forget to give a thought to picking up a strong scented perfume. But you have no idea about the lasting impact it can make. But the question that lingers is what perfume to wear on the wedding day?
Before that just consider this. How do you feel when you walk into the lobby of a hotel?
The magnificent interiors totally engulf you. Apart from that, it is also a beautiful fragrance that captivates your whole being. This is the grandeur with which scent impress you.
Wearing the right perfume can do miracles on your wedding. You would have to wait till the wedding ceremony to finally meet your man! But the moment you walk close to him, his world will just stop for a moment and you too!
Wearing a special fragrance will make the moment even more incredible. The right smell can instigate the right emotions and feelings inside the hearts of both of you. A strong and sweet smell would keep his attention focused and heart long for you.
What perfume to wear on wedding day to create this impact?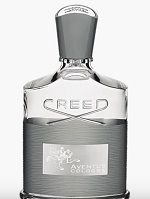 It is undoubtedly the Creed Aventus for her that will make this possible. Distinct ingredients used to manufacture the perfume creates the perfect environment for love and tenderness to nurture. The perfume has been specifically tailored to create an air of dominance around the individual who wears it.
This is the unwavering desire of every woman on their wedding – to look and feel like a queen. Creed Aventus for her will transform you into a princess that would be hard to replicate. The perfume has a sexy and alluring effect and stays strong for long.
Keep Reading: Best Places To Buy Creed Perfume
Now that you are aware of the secrets to looking more fascinating at your wedding, it is now time to ace the event!