Before knowing the polo crest review it is important to know the starting point. In 1967, American fashion designer Ralph Lauren founded the Ralph Lauren Corporation. Initially, the corporation made a name for itself dealing in men's ties. Lauren had worked for Beau Brummel as a tie manufacturer before starting his own line.
Today, Lauren's corporation is known all over the world with products ranging from mid-range to luxury items. Their most premium items are under their Polo brand and include items such as high-end clothing and fragrances. In 1991, this American fashion house produced Polo Crest Cologne.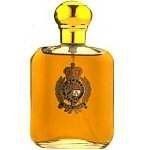 This cologne was produced in house by Ralph Lauren. To me, this fragrance has some of the most sophisticated presentations I have ever seen.
The box features a royal blue color scheme. The writings are in gold and their icon on the center is reminiscent of royalty. The bottle continues with this royal theme with clear glass exposing the rich golden cologne.
The top is reminiscent of a crown. It is durable and easy to remove. Finally, the sprayer is optimized to produce the perfect mist of the cologne.
So how does it smell?
The top notes are fresh basil, caraway seeds, artemisia, rosemary, ripe juniper berries, and a sparkling touch of bergamot. This opens up the fragrance with a fresh and fruity scent. This will awaken your senses leaving you feeling vibrant.
Next, the heart notes are jasmine, red geranium petals sweet carnation, rose, and crisp pine tree needles. This gives the fragrance a sweet and floral twist. This provides the perfect transition from the top notes.
Finally, the base notes are sensual musk, earthy oakmoss, patchouli, amber, rich cedar, and a hint of leather. This foundation is the most vital part of the fragrance. it is the part that acts as a supportive role to the top and heart notes giving them masculinity.
Such a classic scent is timeless. It is a sophisticated and manly scent that will make you the center of attention in any room you enter. The scent is so good that you will look and feel more attractive.
Smelling good also brings a feeling of confidence. You are not afraid to get up close with people. Also, women love the scent. You will hardly go a few hours without a woman complimenting you. finally, people will tend to respect you more when you smell classy.
The world is very competitive today. You will often find yourself competing for limited resources with what seems like unlimited people. This fragrance can get you noticed. The fragrance comes with a level of distinction that will make your competition envious.  With this cologne, you can rise above your competition.
So who needs it most? This cologne has a classy and mature scent. Consequently, the older gentleman above 30 years will gain more from it. Such individuals have made it through the energetic phase of their life but have active careers. This scent can be the push they need to really make it in life.
However, I personally believe that age is nothing but a number and any mature man can use it. it is a classy scent that you will not regret owning this product has many positive sides; for starters, it is made from high-quality ingredients that are safe for the skin. In fact, the product can even be used by people with sensitive skin. Next, the fragrance comes in smaller and cheaper bottle size.
Therefore, when your budget is low you can still afford it. The longevity of this fragrance is awesome and can it last up to 12 hours. This makes it perfect for day wear. Also, the scent projection is moderate enough to use in an office setting. It does not get overwhelming. Finally, it is alluring and ladies love it.
The only bad thing about this product is that Ralph stopped producing it. Their still some available on market but they will eventually run out. I recommend getting a few bottles while they are still available.
On Amazon, this product has received a perfect score of 5 stars. This is a first for me and it means that the product has exceeded the expectations of the customers. For instance, one user claims that he will never use another fragrance again as this one meets all his needs.
This is a fragrance that not that many people know about. it is an underrated fragrance. I recommend getting a bottle as soon as possible.