Daisy by marc jacobs and mojave ghost differ in their fragrance notes. Daisy has a fruity aroma, while mojave ghost has a floral scent with hints of sandalwood.
As one of the most essential accessories for both men and women, fragrance creates a lasting impression when walking into a room. Though preference in scent is subjective, the right perfume can enhance confidence and allure. Among the myriad of perfumes available, two options include daisy by marc jacobs and mojave ghost by byredo.
Daisy by marc jacobs encompasses floral and fruity notes, while mojave ghost is a combination of ethereal florals and woody musks. In this article, we will introduce both fragrances, compare and contrast their similarities and differences, and help you make an informed decision when selecting the perfect perfume.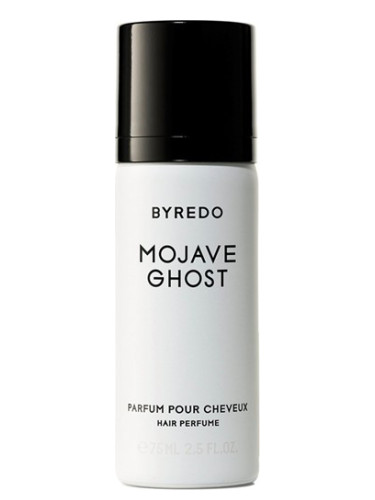 Credit: www.fragrantica.com
Comparing Marc Jacobs Daisy And Mojave Ghost Fragrances
Marc jacobs daisy and mojave ghost are two popular fragrances in the market. While both are known for their distinct scent, there are differences worth exploring. Daisy has a floral and fruity fragrance, while mojave ghost has a woody and floral scent.
Daisy is considered a youthful fragrance, while mojave ghost has a more mature appeal. Both fragrances have their loyal fans who swear by them. A good fragrance is a unique expression of individuality, which is why it's important to choose one that aligns with your personality.
In the end, the choice between the two fragrances comes down to personal preference and style.
Scent Composition
Marc jacobs daisy exudes a fresh and floral aroma with top notes of grapefruit and strawberry. The heart of the scent is a floral bouquet of violet, jasmine, and gardenia. The fragrance settles down with a base of vanilla, musk, and white woods.
On the other hand, mojave ghost by byredo portrays a more subtle and woody scent. The fragrance opens up with a fruity and floral mixture of ambrette and magnolia. The heart of the scent is a stunning yet delicate mixture of violet and sandalwood.
The base of the scent is made up of cedarwood, amber, and musk, adding a more woody feel to the fragrance. Both perfumes are unique and distinct, each with its own unique scent composition.
Bottle And Packaging Design
The bottle and packaging design of marc jacobs daisy is iconic for its floral theme, making it perfectly suitable for the scent it houses. The unique bottle is hexagonal, adorned with delicate white daisies that add a touch of femininity to the overall design.
Mojave ghost, on the other hand, has a minimalist approach with a sleek and simple bottle design. It is made of clear glass with a magnetic metallic cap and a minimalist label. The simplicity of the bottle remarkably complements the complexity of the fragrance.
While marc jacobs daisy appeals to a more youthful audience, mojave ghost's design caters to a more mature consumer. Nonetheless, both bottle and packaging designs are true to the image of their respective brands and make for a perfect addition to one's perfume collection.
Longevity And Performance
Both marc jacobs daisy and byredo mojave ghost have gained popularity among fragrance enthusiasts. However, when it comes to longevity and performance, there are distinct differences to note. Daisy, although described as a floral scent, has a fruity twist that makes it perfect for daytime wear.
It has a moderate sillage and projection and lasts up to six hours. On the other hand, mojave ghost is a woody scent that performs better in colder weather. Its strong sillage and projection last up to eight hours, making it ideal for nighttime wear.
It's important to note that your skin type and climate can affect how well a fragrance performs, so it's best to try out the scents before investing in a full bottle.
Price And Value For Money
When it comes to marc jacobs daisy, its price ranges from mid to high-end. On the other hand, mojave ghost's cost is quite steep for its minimalist packaging. Comparing the two may seem a bit difficult, but in terms of value for money, both fragrances offer unique characteristics that cater to different preferences.
Daisy's sweet floral scent is perfect for those who want a light and refreshing fragrance, while mojave ghost's heady and exotic aroma is great for those who like a more luxurious and indulgent fragrance. At the end of the day, it all boils down to personal choice and budget allocation.
However, both fragrances have proven to be well-loved by consumers, making them worthwhile investments for anyone in the market for a new fragrance.
Frequently Asked Questions Of Marc Jacobs Daisy Vs Mojave Ghost
Which Scent Is More Popular Among Daisy And Mojave Ghost?
Daisy by marc jacobs is more popular than mojave ghost because of its versatile, crowd-pleasing, and classic floral scent.
What Is The Difference Between Daisy And Mojave Ghost?
Daisy offers a classic floral scent while mojave ghost has a spicy and woody scent profile. Mojave ghost might also be suitable for those who prefer niche perfumes.
Which One Has A Long-Lasting Fragrance Between Daisy And Mojave Ghost?
Mojave ghost has a long-lasting fragrance, whereas daisy has a moderate lasting power. The longevity of any perfume also depends on skin type and external factors.
Is Daisy More Affordable Than Mojave Ghost?
Yes, daisy is more affordable than mojave ghost. It is more widely available, and you can also find affordable dupe versions of daisy.
Which One Is Suitable For Everyday Wear, Daisy Or Mojave Ghost?
Daisy by marc jacobs is more suitable for everyday wear because of its crowd-pleasing scent. However, if you prefer unique and niche perfumes, mojave ghost might be a better fit for you.
Conclusion
After trying and testing both fragrances, it's safe to say that both marc jacobs daisy and byredo mojave ghost have their unique charms. Daisy is perfect for a light, everyday scent that's perfect for people who enjoy floral, fruity scents.
On the other hand, mojave ghost is better suited for those who prefer muskier, woody fragrances that linger on the skin. Ultimately, it boils down to personal preference. However, both fragrances are great investment pieces that are worth considering. Another important consideration to bear in mind when choosing a fragrance is the season.
Daisy is perfect for summer, while mojave ghost is more suited for fall/winter. Perhaps the best way to make a decision is by wearing a sample of both fragrances and allowing your nose to lead the way. It's also worth noting that both fragrances have been highly rated by customers – a testament to their quality and excellence.
So why not try them out for yourself and see which one becomes your go-to scent?