"affordable winter fragrances for men include dupont noir, nautica voyage, and perry ellis 360 red." Winter is a season that calls for new fragrances, so it's not surprising that you might be searching for a new scent to add to your collection.
Perfumes have a way of spicing up your life and making you feel confident and refreshed. However, purchasing the ideal scent for the season can be a costly affair, so finding affordable winter fragrances for men can be challenging. Nonetheless, the secret is knowing what to search for and what brands provide the best value for money.
In this article, we'll go through some of the most affordable fragrances for men that are ideal for winter.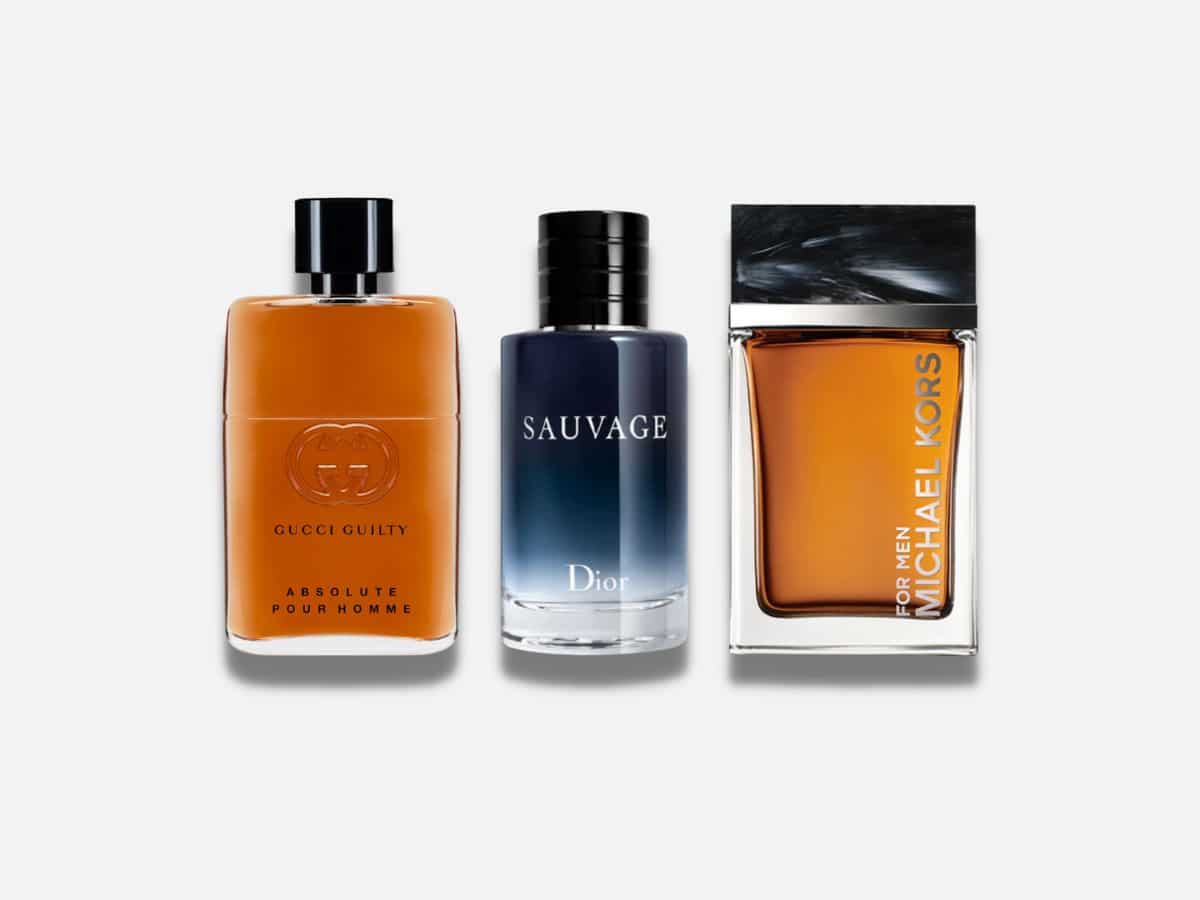 Credit: manofmany.com
Understanding Winter Fragrances For Men
Winter fragrances for men are unique blends of scents that evoke the feeling of the cold season. They use deeper, richer notes like woods, spices, and balsams. These notes create a warm, cozy feeling, which is perfect for the winter season.
The significance of these notes is to create a fragrance that's not only suitable for the cold season but also one that lasts long on the skin. There are different types of fragrances that are suitable for winter, such as woody, spicy, gourmand, and oriental.
Woody fragrances contain notes of cedar and sandalwood, while spicy fragrances have a blend of cinnamon, clove, and nutmeg. Gourmand fragrances use notes of chocolate, vanilla, and caramel. Oriental fragrances are warm and complex and use notes of incense, amber, and myrrh.
Some of the top winter fragrance notes for men are bergamot, cardamom, vetiver, and tobacco.
The Top 10 Must-Have Cheap Winter Fragrances For Men
When the winter chill sets in, it's time to update your fragrance collection to suit the season. The right fragrance can elevate your style and leave a lasting impression. While some high-end fragrances can come with a hefty price tag, there are plenty of affordable options that still deliver on quality and sophistication. Here are the top 10 must-have cheap winter fragrances for men:
Nautica Voyage: This fragrance combines fresh aquatic notes with warm spices, making it perfect for the winter season. It has a crisp and invigorating scent that will keep you feeling fresh all day.

Adidas Moves for Him: Affordable yet versatile, Adidas Moves for Him offers a blend of fresh and woody notes. It's a clean and sporty fragrance that is ideal for everyday wear during the winter months.

Davidoff Cool Water: Known for its timeless appeal, Cool Water is a classic fragrance that remains popular year after year. With its refreshing blend of lavender, jasmine, and oakmoss, it evokes a sense of coolness and tranquility.

Burberry Touch: This affordable offering from Burberry exudes elegance and sophistication. With its notes of spicy pepper, warm cedar, and musk, Burberry Touch adds a touch of refinement to your winter ensemble.

Montblanc Legend: A modern and masculine fragrance, Montblanc Legend combines fresh citrus notes with aromatic woods and spices. It's a versatile scent that can be worn for both formal and casual occasions.

Azzaro Wanted: With its warm and spicy accords, Azzaro Wanted is a captivating fragrance that demands attention. It features notes of ginger, cardamom, and tonka bean, creating a seductive and confident aura.

Versace Man Eau Fraiche: Although it's marketed as a summer fragrance, Versace Man Eau Fraiche can work wonders during the winter as well. Its blend of citrus, woody, and aquatic notes creates a refreshing and invigorating scent that complements the colder weather.

Paco Rabanne Invictus: Invictus is a fragrance that exudes strength and vitality. It combines fresh grapefruit and marine notes with warm spices and woodsy accords, making it an ideal choice for the winter season.

Hugo Boss Bottled: A timeless classic, Hugo Boss Bottled offers a sophisticated blend of fruity, spicy, and woody notes. It has a warm and comforting aura that is perfect for the colder months.

Jaguar Classic Black: This affordable fragrance from Jaguar combines rich spices, crisp green apple, and warm sandalwood to create an alluring scent. Jaguar Classic Black is a great option for those seeking a unique and budget-friendly winter fragrance.
These cheap winter fragrances for men prove that you don't have to break the bank to smell good during the colder months. Each one offers its own distinct character and can enhance your style without stretching your budget. So go ahead and explore these affordable options to find the perfect fragrance that suits your personality and the winter season.
Tips For Choosing Winter Fragrances For Men
Choosing the right winter fragrance for men can be a daunting task. To begin with, you need to consider personal preference, as fragrance choice is subjective. Moreover, skin type plays a vital role as fragrances can smell different depending on skin chemistry.
Additionally, make sure to test fragrances before making a purchase. This is crucial as the scent should last for a few hours. Lastly, keep in mind that winter fragrances tend to be heavier and spicier than summer fragrances, so choose accordingly.
Whether you are looking for a signature scent or just want to switch things up this winter, following these tips will help you find the perfect fragrance.
Frequently Asked Questions On Cheap Winter Fragrances For Men
What Are The Best Affordable Winter Fragrances For Men?
Some of the best affordable winter fragrances for men include nautica voyage, tommy hilfiger's th bold, and davidoff cool water.
How Do I Choose A Winter Fragrance For Men?
Consider the scent notes and intensity of the fragrance. For winter, look for strong and long-lasting scents like wood, spices, and vanilla.
What Is The Difference Between Eau De Parfum And Eau De Toilette?
Eau de parfum has a higher concentration of fragrance oils, making it longer lasting and more expensive than eau de toilette which has a lighter concentration.
Can Winter Fragrances Be Worn In Other Seasons?
Yes, fragrances can be worn year-round. However, some fragrances are better suited for certain seasons and occasions.
How Should I Store My Winter Fragrance?
Store your fragrance in a cool, dry place away from direct sunlight and heat. A medicine cabinet with the door closed should work well.
Conclusion
As the winter chill sets in, every man needs a quality fragrance to combat the cold and exude confidence. The hunt for a perfect winter fragrance may seem daunting, but with the perfect scent, you can dance through the coldest of winters with ease.
We have curated a list of affordable and invigorating winter fragrances for men that will not break the bank. Whether you are suave and sophisticated or sporty and adventurous, there is something for everyone. Winter calls for fragrances that are warming, spicy, and comforting.
With notes of cinnamon, vanilla, and woodsy aromas, these fragrances are perfect for any occasion. Indulge in the unique scents of these budget-friendly winter fragrances and let them take you on a journey of unforgettable memories. Embrace the aromatic world of winter fragrances, and find your signature scent today!