The best selling versace perfume is bright crystal. This fragrance has been a fan-favorite since its launch in 2005 due to its refreshing floral scent and long-lasting wear.
Versace is an iconic italian fashion brand that has been catering to fashionistas since its launch in 1978. Since then, the brand has expanded its business into fragrances and accessories. One of the most popular products from their fragrance line is the versace bright crystal perfume.
Launched in 2005, this perfume has been a top-seller across the globe due to its sophisticated and refreshing fragrance that features notes of peony, pomegranate, and magnolia. This scent has captured the hearts of many, making it the go-to fragrance for many occasions. With its unique combination of citrus, floral, and fruity notes, bright crystal is a must-have in every perfume lover's collection.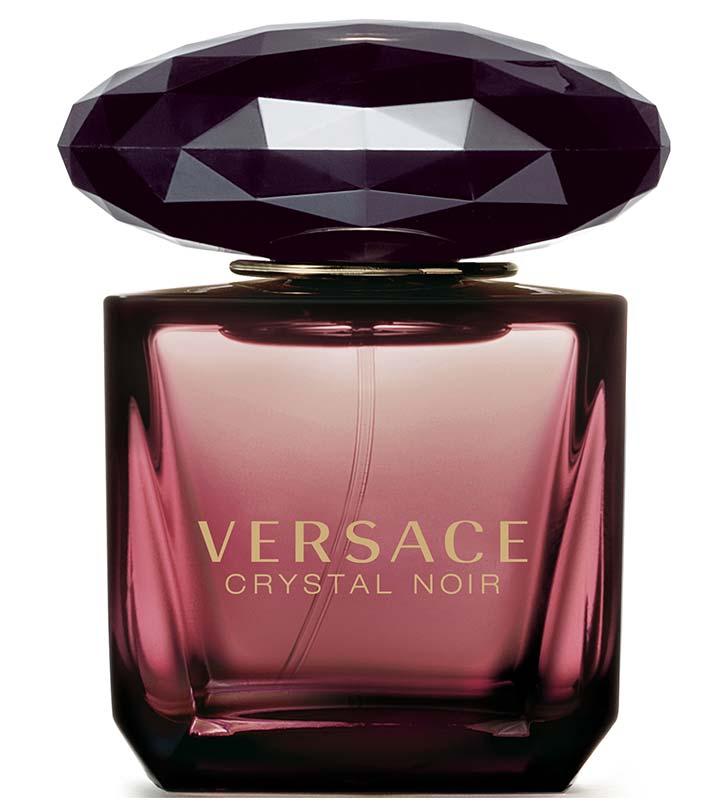 Credit: www.stylecraze.com
The History And Legacy Of Versace Perfumes
Versace is a brand that is synonymous with luxury and excellence. The brand originally started in milan, italy, in 1978, by designer gianni versace. The iconic fashion house has transcended the apparel industry and made a name for itself in the world of fragrances.
The versace brand has produced many fragrances, ranging from floral to fruity smells, each one uniquely intoxicating. An absolute fan favorite is the versace bright crystal, a sensual fragrance blending peony, magnolia and lotus flowers to create an addictively fresh and radiant scent.
Another popular choice is versace yellow diamond, a sparkling fragrance crafted with notes of lemon, bergamot, neroli and pear sorbet. Versace perfumes have cemented their place in history as timeless luxury fragrances fit for a discerning, ever-evolving audience.
The Best-Selling Versace Perfumes On The Market: Top Picks For Fragrance Lovers
Versace fragrances have been highly coveted for their irresistible scents and exquisite packaging. The brand offers a varied collection of scents to choose from, but some are more popular among fragrance enthusiasts. The top 5 best-sellers include bright crystal, dylan blue, eros, pour homme, and crystal noir.
These fragrances are best known for their long-lasting effects and unique blends of floral, woody, and citrus notes. Versace perfumes are perfect for any occasion, and their versatility keeps fans coming back for more. Whether you're a fan of sweet, floral, or spicy scents, there's something for everyone.
Don't miss the chance to indulge in the world of versace perfumes and discover your signature scent.
How To Choose The Right Versace Perfume For You
Choosing the perfect perfume can be tricky, but don't worry, we've got you covered. When selecting a versace fragrance, there are a few factors to consider. Firstly, identify the type of scent you prefer by understanding the fragrance families. Do you like citrusy, woody, or floral scents?
Next, think about the occasion and your personal style. Do you want a scent for everyday use, or something more special for nights out? Finally, try out a few samples on your skin to experience how the fragrance develops over time.
With these considerations in mind, you'll be able to choose the perfect versace perfume to suit your taste and style.
Tips For Wearing And Storing Your Versace Perfume
Versace has a range of stunning perfumes, but which one is the best seller? Well, that would be versace bright crystal, and for good reason. This perfume offers a fresh and floral scent, perfect for those who love a sweet fragrance.
If you're someone who wants to ensure their perfume lasts all day, our tips for best practices in applying and storing your versace perfume will come in handy. When it comes to applying perfume, we recommend adding a small amount directly onto your skin, preferably on pulse points.
Afterward, avoid rubbing your wrists together as this can alter the fragrance. And for storage, we suggest keeping your perfume in a cool and dry place to ensure its longevity.
Versace Perfumes: Are They Worth The Investment?
Versace perfumes are a luxury addition to anyone's fragrance collection. The quality of the ingredients used in these perfumes is unparalleled, setting them apart from drugstore options. Investing in a versace fragrance can be a wise choice for those who prioritize scent and quality.
Though more expensive, versace perfumes feature unique and high-quality notes, making them worth the investment. As for the difference between designer and drugstore fragrances, it is noticeable in the longevity of the scent and the quality of the ingredients used.
With versace, you'll get a long-lasting, luxurious scent that is sure to turn heads. So, if you're ready to elevate your fragrance game, consider investing in a versace perfume.
Frequently Asked Questions For What Is The Best Selling Versace Perfume
What Is Versace'S Most Popular Perfume?
Versace's most popular perfume is the bright crystal eau de toilette, designed for modern women who are confident, feminine, and radiant. This captivating fragrance features pomegranate, peony, and magnolia notes, which enhance its floral scent. Its long-lasting quality makes it perfect for daytime and evening wear.
What Is The Difference Between Eau De Toilette And Eau De Parfum?
Eau de toilette is less concentrated than eau de parfum. Eau de toilette has a lower percentage of fragrance oil concentration, typically around 5-15%, compared to eau de parfum which usually contains around 15-20% concentration. Eau de toilette is perfect for daily use, while eau de parfum is great for special occasions as it lasts longer.
Can Men Wear Women'S Versace Perfumes?
There are no restrictions against men wearing women's versace perfumes. Perfumes are formulated based on the scent profile, and not gender-specific. Any person can wear any scent they prefer, as long as it complements their personality and style. Some popular women's versace perfumes for men include bright crystal and versace pour femme.
How Long Does Versace Perfume Last?
The longevity of versace perfumes depends on the ingredients, the quality of the fragrance, and the storage conditions. Generally, versace perfumes can last from 4-8 hours on the skin. However, some premium versions like versace pour homme dylan blue can last up to 12 hours.
It's recommended to store your perfume in a cool, dry place away from direct sunlight for the maximum shelf life.
How Do I Know If My Versace Perfume Is Authentic?
To ensure that your versace perfume is genuine, purchase it from an authorized dealer or a reputable online retailer. Check the packaging for the "made in italy" label, and look for authentic serial numbers or holographic stickers. Additionally, inspect the bottle's workmanship, and the font style of the branding to authenticate its genuineness.
Conclusion
After researching and analyzing various factors, it's clear that the versace bright crystal is the best-selling perfume in the versace fragrance line. Its unique combination of floral and fruity scents makes it a favorite among women of different ages, and its affordable price appeals to a wide range of customers.
Additionally, the perfume's longevity and versatility make it a great choice for both casual and formal occasions. It's also worth noting that the versace yellow diamond and eros pour femme perfumes have also gained significant popularity among customers. Ultimately, the choice is yours, but with its captivating fragrance and reasonable price, the versace bright crystal is undoubtedly a must-try for anyone looking for a scent that truly embodies the essence of femininity.
So, whether you're buying it for yourself or as a gift for a loved one, the versace bright crystal is sure to satisfy.