Perfumes with attractive bottles can enhance the appeal of the product and also make for great collector's items. Fragrances have been an integral aspect of human grooming for centuries.
It's not just the scent but also the packaging that can make a difference in how you feel when you wear it. The bottle of a perfume is like the packaging of any other product. It needs to be elegant, eye-catching, and of high quality to appeal to the buyer.
Perfume bottles have evolved over the years, from simple glass bottles to intricate designs featuring precious stones and metals. Today, many perfume brands collaborate with well-known designers to create beautiful bottle designs. In this article, we will explore some of the most captivating perfume bottles in the market that are sure to leave a lasting impression.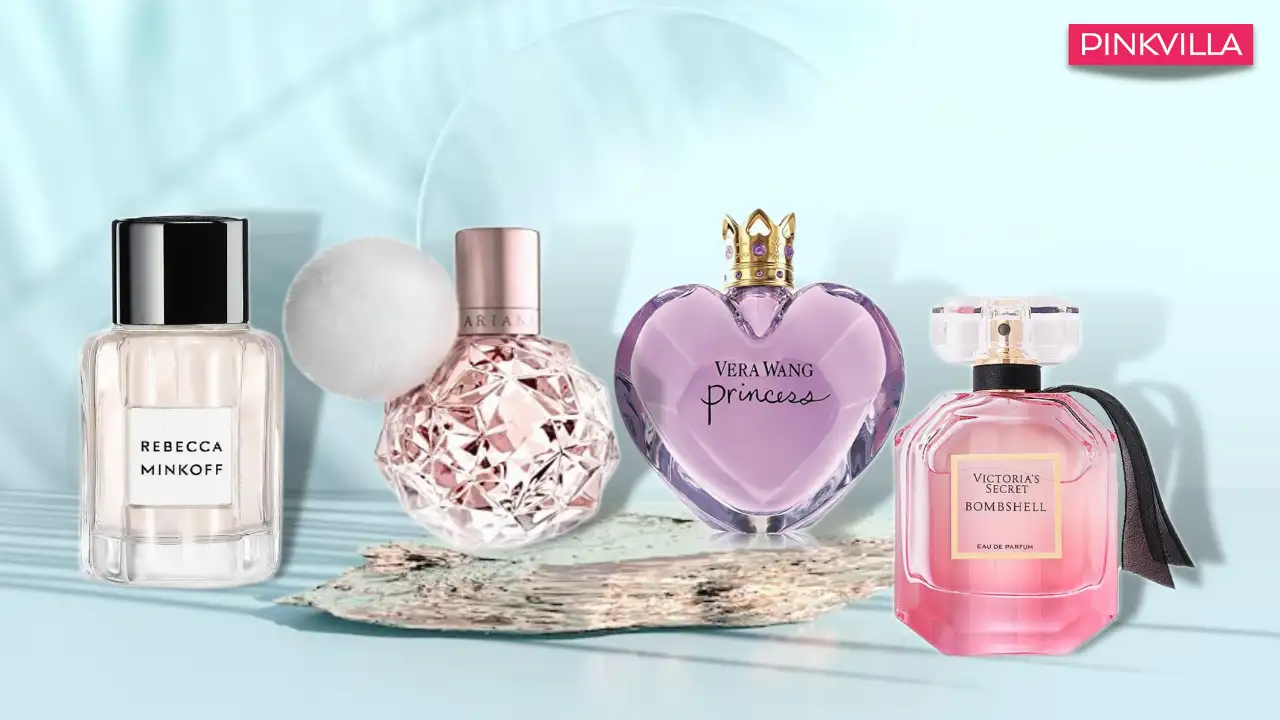 Credit: www.pinkvilla.com
The Importance Of Nice Bottles In Perfumes
When it comes to perfumes, the importance of packaging is often underestimated. Good bottles aren't just visually appealing, they make a statement about the brand and the product itself. In fact, the role of packaging in the fragrance industry is significant.
The right bottle has the ability to elevate a mediocre scent, and vice versa. It's worth noting that there's a psychological impact of packaging as well. People are drawn to products that appeal to their senses, and visually pleasing bottles can create an emotional connection with the fragrance itself.
In a market where there's so much competition, packaging can often be the deciding factor for customers. Therefore, brands must put the utmost effort into creating unique and captivating bottles for their fragrances.
Trending Perfumes With Unique And Attractive Bottles
Perfumes not only smell good, but also come in stunning bottles. These unique and attractive creations are popular among trendsetters. Marc jacobs daisy dream, with its fresh, floral scent and whimsical bottle, is a must-have. Jo malone london wood sage & sea salt cologne, which features a blend of earthy scents and a sleek, minimalist design, is a favourite.
Viktor & rolf flowerbomb's fragrance of sweet florals and its diamond-shape bottle is unforgettable. Lastly, dior j'adore eau de parfum's combination of floral, fruity and earthy notes, along with its elegant amphora bottle, is top of the line. Whether you're looking for a bold or subtle scent, these perfumes with eye-catching bottles are sure to impress.
Luxury Perfumes With Exceptional Bottles
Luxury perfumes with exceptional bottles are a must-have for trendsetters. Chanel no. 5 is a classic fragrance that has been around for almost a century. Tom ford private blend offers a unique nose with a rich scent, perfect for those who want to stand out.
Clive christian no. 1 is the definition of luxury with a blend of floral and fruity notes. Guerlain shalimar has a sensual aroma and a beautifully designed bottle that is a work of art. These fragrances are not only unforgettable but also make for great collectibles.
Make a statement with your perfume by choosing one of these exceptional fragrances with a beautiful and unique bottle.
Creative Bottle Designs: The Art Of Perfume Packaging
Perfumes are more than just fragrances; their bottles are works of art too. Creative packaging is essential to catch customers' eyes and help them remember the fragrance. Paco rabanne lady million's gold bar design, jean paul gaultier classique's feminine silhouette, carolina herrera good girl's stiletto-shaped bottle, and thierry mugler angel's star-shaped container are stunning examples of packaging designs that have captured attention.
Good packaging enriches the perfume's character and story, appealing to trendsetters who want to smell and look their best. These exceptional fragrance containers have undoubtedly carved a niche amongst the audiences, making them an unforgettable part of perfume history. Design and perfume unite to provide a complete experience that leaves people mesmerized and satisfied.
Eco-Friendly Fragrances In Sustainable Bottles
Finding perfumes that not only smell irresistible but also come in sustainable packaging can be a challenge. Eco-friendly fragrances have gained momentum with clean reserve solar bloom and l'occitane terre de lumière l'eau leading the pack. The 7 virtues noble rose of afghanistan also makes a mark with its impressive commitment to sustainability.
Stella mccartney pop bluebell is another standout with its stunningly designed bottle made from biodegradable and sustainably sourced materials. Trendsetters who are environmentally conscious need not sacrifice their passion for perfume with these sustainable and unforgettable fragrances in eco-friendly bottles.
Frequently Asked Questions For Perfumes With Nice Bottles
What Are Some Of The Perfumes With Unique Bottles?
Some perfumes come in unique and distinctive bottles that are not only eye-catching but also suit their scent. The notable ones include marc jacobs' daisy, chanel no. 5, viktor&rolf flowerbomb, and tom ford's black orchid, among others.
Can I Use The Bottle As Decoration After I Finish The Perfume?
Yes! Perfume bottles are small works of art. Repurpose them by using them as a container for your jewelry, as a vase for small flowers, or as a decorative piece for your bookshelf or dressing table.
How Can I Make My Perfume Bottles Last For Longer?
To preserve the freshness and quality of your perfume, store it in a cool, dry place, away from direct sunlight and heat. Also, keep the lid tightly closed between uses and avoid exposing the bottle to extreme temperatures.
Are Expensive Perfume Bottles Worth The Price?
Expensive perfume bottles can be worth the price if they contain a high-quality fragrance that is long-lasting and unique. However, it all comes down to personal preference and budget.
What Should I Consider When Choosing A Perfume Bottle?
When selecting a perfume with a nice bottle, consider the scent, price, packaging, and size of both the bottle and fragrance. Assess your tastes and preferences, and choose a scent that represents your personality.
Conclusion
As we come to an end of our discussion on perfumes with nice bottles, it's clear that fragrances are not only about the scent, but also about the packaging they come in. With so many choices available, it can be hard to determine which perfume bottle is the best fit for you.
However, we hope that our list has inspired you to discover unique fragrances that come in eye-catching packaging. Regardless of your preference, it is important to remember that the scent itself should also be of high quality, and not just rely on the bottle's appearance.
Investing in a perfume that not only smells good but looks good too, will undoubtedly make for a more satisfying experience. So, choose wisely, and enjoy the luxurious world of perfume with its beautiful and enticing bottles.