The house of Paul Sebastian is an American fragrance company. At first glance, you would think that it was founded by a perfumer called Paul Sebastian. However, this company is a collaboration between Leonard Paul Cuozzo and Alan Sebastian Greco.
They opted to use both of their middle names for their brand. In 1978, the two launched Paul Sebastian cologne as their first signature fragrance. I have made a quick review.
Specifications of Paul Sebastian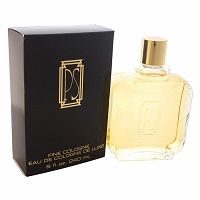 The fragrance comes in a standard black cardboard box with the company's logo on the front. The classic bottle reflects the sophistication that is associated with this fragrance. The simple clear bottle exposes the golden juice that is inside the bottle.
This makes it easier to know when you are running low of the fragrance. Both the top and sprayer maintain this gold theme. The top is durable and easy to remove. The atomizer is also durable and dispenses the perfect amount of cologne when used.
Features
This classic scent consists of:
Its opening notes of sage and lavender offer a warm tone.
These top notes die down to expose a heart note that brings out a rich floral scent. The heart note consists of a blend of jasmine and rose.
Finally, this fragrance closes with an earthy base note that consists of musk and amber.
Pros
This classy product has an affordable price. Therefore, it is suitable for a man on a tight budget. Also, it is long-lasting and it would take you a while to get through a bottle. The cologne is made from safe ingredients and is suitable for use by people with sensitive skin.
Cons
There is only one problem when it comes to buying Paul Sebastian cologne. The line has been around for a long time and has produced many fragrances. Therefore, you have to be careful when buying it online. Ensure that the box only has the PS logo and nothing else.
So how does it smell?
I would classify this as an oriental Fougère. To me, it is reminiscent of a vintage barbershop.  When sprayed the first note I noted was Lavender. This not was sweet while still remaining masculine thanks to the note of sage. When this note died down it made the hardly noticeable transition to a more floral scent. At the final stages of this fragrance, the base built up the perfect musky and earthy finish.
Benefits
This product has a very special scent. It will easily make you stand out in a group of people. Consequently, you will be the center of attention. Also, people respect a sophisticated man.
This fragrance can make you smell and feel classier. This is a good feeling that can boost your charm and confidence levels to new heights
Today, you need every advantage you can get to succeed in this competitive world. Apart from skill, it takes a lot of confidence and charm to get to the top of your career. You are sure to make it to the top with this classy fragrance by your side.
Who Needs It Most?
This product is advertised as a sophisticated gentleman's cologne. However, any man can use it to add a touch of class. If you are a young man trying to make it in the business world then this fragrance is compulsory.
Summary of Amazon Customer Reviews
Paul Sebastian cologne rates highly Amazon with 4.5 stars. This means most customers have been satisfied with what the cologne has to offer. However, the rating is nothing compared to the hundreds of positive comments that it has received.
For instance, a man claimed to have worn PS for over 21 years and still receives compliments from his wife.
How to Use it properly?
Like most colognes, PS is best worn with moderation. It has a great lifecycle with a moderate sillage. This means that you only need to use a little and you will be good to go. I personally recommend wearing PS in the evening.
Final Verdict
Paul Sebastian cologne is a classic American fragrance that I personally use. It is an affordable way to look and feel like James Bond.