La vie est belle smells like a combination of iris, jasmine, and orange blossom. This fragrance was created by lancôme in 2012. la vie est belle by lancôme is a feminine fragrance that has become popular for its sweet and floral scent.
The name of the fragrance translates to "life is beautiful," and it is meant to capture the essence of joy, happiness, and freedom. The perfume features a blend of iris, jasmine, and orange blossom, with additional notes of patchouli, vanilla, and praline.
La vie est belle has quickly become a favorite among perfume lovers who enjoy light and sweet fragrances. With its unique combination of florals and sweet notes, it is a fragrance that can be worn anytime, anywhere. Whether you're going out for a night on the town or just running errands, la vie est belle is the perfect scent to help you feel confident and beautiful.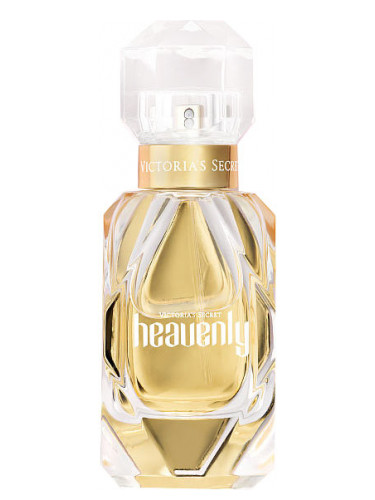 Credit: www.fragrantica.com
Discovering The Fragrance Secrets Of La Vie Est Belle
La vie est belle is much more than just another fragrance. The perfume's composition reflects upon the different layers of life, with each ingredient chosen for a specific reason. The scent is inspired by women's innate beauty, their unique style, and the subtle elegance that they exude.
La vie est belle can trace its roots back to the perfumes originating from the french region of grasse, renowned for its timeless fragrances. The scent philosophy stems from the belief that happiness is contagious and that one person's happiness can spread to others.
The fragrance embodies a harmonious blend of top-quality ingredients, including orange blossom, jasmine, iris, and patchouli, completing its unmistakable aroma. La vie est belle has become much more than just a perfume, it has become a statement, a reminder to embrace happiness, and a symbol to celebrate life.
The Perfume Industry
Over the years, the perfume industry has evolved, creating unique and enticing fragrances with each passing year. The use of synthetic ingredients, scientific advancement, and innovative marketing strategies have led to the development of countless fragrances. La vie est belle is one such fragrance that stands out from the rest.
Its sweet, floral scent and its long-lasting effect make it a popular choice amongst women. Additionally, the la vie est belle bottle design and advertising campaigns are often recognized for their distinctiveness. As a result, la vie est belle has made a name for itself in the competitive fragrance market, becoming a favorite among many fragrance enthusiasts.
The Sensuous Scents Of La Vie Est Belle
La vie est belle is a fragrance that evokes sensuality and enchantment. It is a unique mix of floral and fruity scents with a base of vanilla and patchouli. The fragrance's top notes are blackcurrant and pear, while the heart notes are jasmine, iris, and orange blossom.
The perfume's final, sensual notes are tonka bean, praline, vanilla, and patchouli. Each scent comes together to create a truly enchanting and sensual experience. The fragrance is perfect for romantic dinners, date nights, or any occasion where you want to leave a lasting impression.
If you are looking for a luxurious and sensuous scent, la vie est belle is an obvious choice. Its combination of floral and fruity notes make it a unique and irresistible fragrance.
The Artistry Behind La Vie Est Belle'S Creation
La vie est belle is a perfume that exudes the perfect blend of femininity and sophistication. The creative process behind its development can be attributed to a team of experts who are passionate about crafting fragrances. From inception to completion, each stage of the process is meticulously executed to ensure that the end result is a scent that transports the wearer to a world of beauty and elegance.
The people behind the fragrance secrets of la vie est belle are highly skilled artisans who are dedicated to pushing the boundaries of creativity. Their artistry is reflected in the unique blend of carefully selected ingredients that make la vie est belle a truly remarkable fragrance.
The result is a scent that is unforgettable, and an experience that is second to none.
La Vie Est Belle'S Impact On Fragrance Industry And Beyond
La vie est belle has become one of the most influential fragrances in the industry and beyond. With its unique scent, this fragrance has influenced fashion and culture globally. It has become a statement piece for personal style and beauty.
People recognize the fragrance, and its sophistication and elegance have made it highly desirable. La vie est belle's influence extends beyond the world of perfumes. Its impact on clothing, accessories, and even home decor is remarkable. Its packaging and marketing strategies have set a new precedent in the fragrance industry.
The fragrance has become synonymous with modern elegance, and its influence on the industry is undeniable. Its impact on personal style, beauty, fashion, and culture is immeasurable, and it continues to be an inspiration for people worldwide.
Tips And Tricks For Making The Most Out Of Your La Vie Est Belle Fragrance
Looking for tips to enhance your la vie est belle fragrance experience? Try layering it with other scents for a unique aroma. Wear it to special events or during date nights for a captivating effect. To make it last longer, apply it onto pulse points and moisturized skin.
Avoid overusing it and consider storing it in a cool, dry place. With these tricks, you can elevate your la vie est belle fragrance to new heights.
Finding Your Personal Fragrance With La Vie Est Belle
Perfume is an essential element in one's style. La vie est belle offers a wide range of fragrances that cater to different likings and personalities. They have fragrances that are made up of vanilla and praline notes, while others are made of grapefruit and pink pepper notes, offering a unique and individual scent to anyone who wears them.
Choosing the right fragrance can be challenging but considering your skin type, mood, and occasion can help you make a definitive choice. A sophisticated and elegant scent that suits an official gathering, a fruity and fun fragrance that fits a casual day out, or a warm and cozy aroma that matches a peaceful evening are some of the options available with la vie est belle.
With the vast array of fragrances to choose from, finding your ideal scent with la vie est belle will be an enjoyable experience.
Frequently Asked Questions For La Vie Est Belle Smells Like
What Is La Vie Est Belle Perfume?
La vie est belle is a feminine floral and fruity fragrance by lancôme introduced in 2012. The scent is a perfect blend of sweet gourmand and fresh florals that represents joy and happiness.
What Notes Are In La Vie Est Belle Perfume?
The top notes of la vie est belle are black currant and pear, with middle notes of iris, jasmine, and orange blossom. The base notes include vanilla, tonka bean, and praline, giving it a sweet and gourmand scent.
How Long Does The La Vie Est Belle Scent Last?
La vie est belle has a long-lasting scent with an average duration of 6-8 hours on the skin. The longevity of this fragrance is due to the presence of strong base notes such as vanilla, tonka bean, and praline.
Is La Vie Est Belle Perfume Overpowering?
La vie est belle has a moderate sillage and is not overpowering if applied correctly. It is recommended to spray the perfume from a distance of 6-8 inches on the wrists, neck, and behind the ears for a subtle scent that will last all day.
What Occasions Is La Vie Est Belle Suited For?
La vie est belle is suitable for everyday wear, and also for special occasions. The feminine and sweet scent is perfect for a date night, dinner parties, and even weddings. The versatility of this fragrance makes it a great addition to any collection.
Conclusion
The la vie est belle perfume is a scent that speaks to the senses. From its floral and fruity blend, to its warm and comforting notes, it is a fragrance that captures the essence of life's beauty. It is a perfume that is perfect for any occasion, whether it's a date night or a special event.
It has become a staple scent for women of all ages, and it's easy to see why. Its unique blend and enduring scent is not only pleasant to the nose but also an instant mood booster. The subtle fragrance of la vie est belle has the power to transport you to a happy place.
From the moment you spray it on, you feel a sense of joy and contentment. It is no wonder this fragrance has become a classic. You too can experience the magic of la vie est belle, one spritz at a time.