La Nuit De L'Homme has several fragrances that are similar in scent and style. We will explore some of these fragrances, discussing their unique characteristics and how they compare to the original La Nuit De L'Homme.
From subtle variations in notes to different fresh and woody undertones, these fragrances offer alternatives that capture the same seductive and sophisticated essence. Whether you prefer a lighter, more citrusy scent or a deeper, more intense fragrance, there are options to suit your personal taste.
Discover the perfect alternative to La Nuit De L'Homme that still embodies the allure and elegance you love.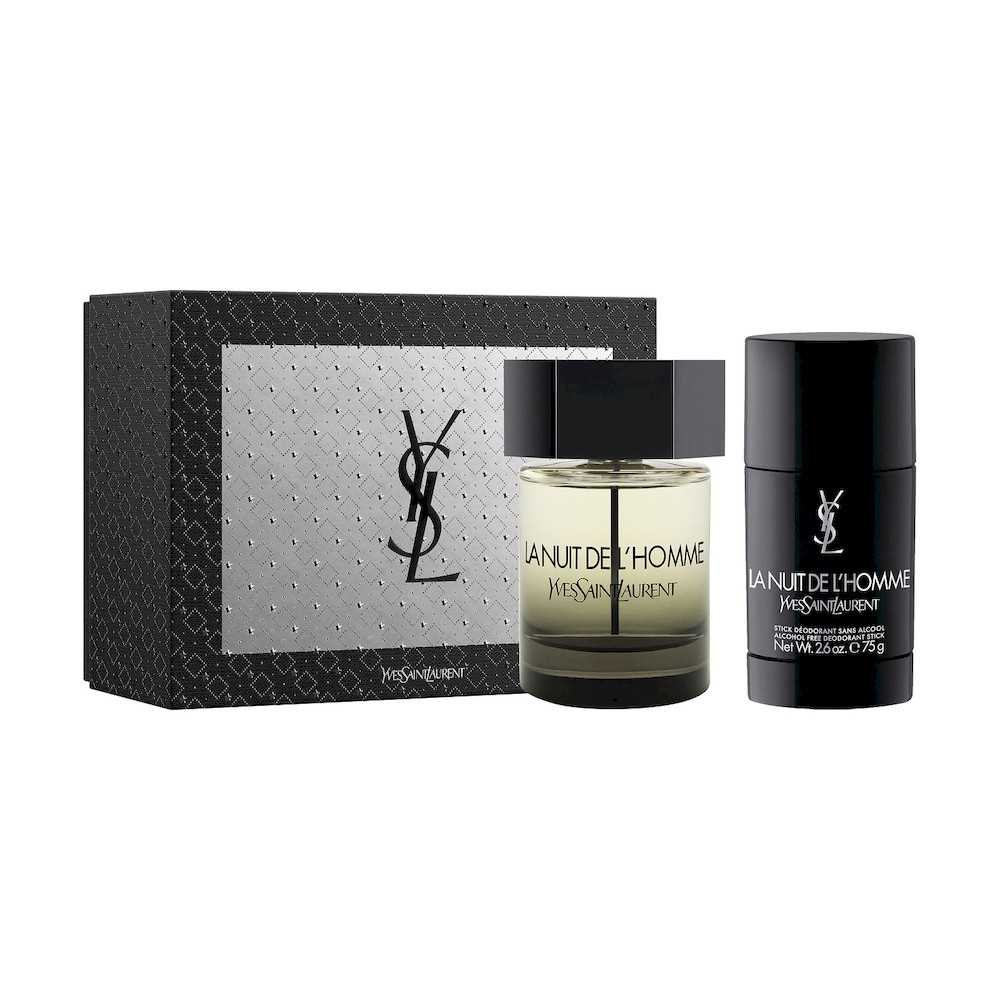 Credit: www.eclair-parfumeries.com
Unleashing The Irresistible Power
Experience the irresistible power of La Nuit De L Homme similar fragrances, a captivating collection that unleashes an alluring scent for confident men. Discover the perfect blend of sophistication and masculinity, leaving a lasting impression wherever you go.
The Sensuality Of La Nuit De L Homme
Indulge in the captivating aura of La Nuit De L Homme and experience an irresistible power that is hard to resist. This seductive fragrance has become a favorite among men worldwide, thanks to its unique blend of sensual notes. If you're curious about exploring similar fragrances that offer the same alluring allure, look no further.
We have curated a list of scents that will satiate your desire for sophistication and elegance.
Exploring Similar Fragrances
When it comes to finding fragrances similar to La Nuit De L Homme, here are some top choices that embody sensuality and intrigue:
Yves Saint Laurent L'Homme: This magnetic fragrance, crafted by the same prestigious brand, offers a captivating blend of ginger, bergamot, and cedarwood. Its sensual undertones will leave an unforgettable impression.
Dior Homme Intense: With its magnetic allure and irresistible aroma, this fragrance teases the senses with its notes of lavender, iris, and cocoa. Dior Homme Intense is the epitome of sophistication and elegance.
Armani Code Profumo: Embark on a seductive journey with this fragrance that exudes power and sensuality. With its captivating blend of tonka bean, amber, and cardamom, Armani Code Profumo is a scent that demands attention.
Prada Luna Rossa Carbon: Unleash your inner magnetism with this fragrance inspired by the thrilling world of racing. With its refreshing notes of bergamot, lavender, and patchouli, Prada Luna Rossa Carbon exudes undeniable confidence.
Captivating The Senses With Irresistible Scents
Delve into a world of irresistible scents that capture your imagination and leave a lasting impression. Here's why these fragrances captivate the senses:
Yves Saint Laurent L'Homme:
Ginger and bergamot blend together to create an intriguing opening note.
Cedarwood adds depth and warmth, resulting in a sophisticated and masculine scent.
Dior Homme Intense:
Lavender adds a touch of freshness to the fragrance, while iris brings a soft and powdery texture.
The scent is deepened by the rich notes of cocoa, creating an irresistible and sensual aroma.
Armani Code Profumo:
The combination of tonka bean, amber, and cardamom creates a decadent and luxurious scent.
This fragrance is perfect for those who crave an allure that is both powerful and seductive.
Prada Luna Rossa Carbon:
The energetic bergamot note invigorates the senses and provides a refreshing twist.
Lavender and patchouli blend harmoniously to create a captivating and versatile fragrance.
La Nuit De L Homme is an exceptional fragrance that radiates sensuality. However, if you're looking to explore scents with similar allure, these fragrances will captivate your senses and unleash a power that is simply irresistible. Each one offers a unique combination of notes, creating an aromatic experience that demands attention.
So, indulge in the enchanting world of fragrances and discover the true essence of seduction.
3 Captivating Alternatives To La Nuit De L Homme
Discover three mesmerizing alternatives to La Nuit De L Homme that will captivate your senses and offer a unique fragrance experience. Explore these alluring scents that rival the popular fragrance and find your new signature scent.
Fragrance One: Sensual Seduction
Notes and Aromas:
Top Notes: Bergamot, Cardamom, Lavender
Heart Notes: Cedarwood, Labdanum, Cumin
Base Notes: Vetiver, Patchouli, Vanilla
Impact and Longevity:
Sensual Seduction is a captivating fragrance that leaves a lasting impression. With its enticing blend of bergamot, cardamom, and lavender, it offers a fresh and aromatic opening. The heart notes of cedarwood, labdanum, and cumin add a warm and spicy touch, while the base notes of vetiver, patchouli, and vanilla create a sensual and alluring trail. This fragrance is known for its excellent longevity and moderate sillage, allowing you to make an impression that lingers.
Ideal Occasions to Wear:
Sensual Seduction is perfect for special occasions and romantic evenings. Its seductive aura calls for intimate settings where you want to leave a lasting impression. Whether it's a date night, a black-tie event, or a cozy dinner with your loved one, this fragrance is sure to enhance the allure of the moment.
Fragrance Two: Midnight Temptation
Notes and Aromas:
Top Notes: Mandarin Orange, Pink Pepper, Coffee
Heart Notes: Orange Blossom, Jasmine, Patchouli
Base Notes: Vanilla, Cedarwood, Amber
Impact and Longevity:
Midnight Temptation is a fragrance that exudes mystery and seduction. The opening notes of mandarin orange, pink pepper, and coffee create an enticing blend that captures attention from the start. As it settles, the heart notes of orange blossom, jasmine, and patchouli add a touch of floral sophistication. The base notes of vanilla, cedarwood, and amber give it a warm and inviting finish. This fragrance boasts a moderate sillage and impressive longevity, ensuring that you stay alluring throughout the night.
Ideal Occasions to Wear:
Midnight Temptation is perfect for evening events and captivating encounters. Its alluring aroma sets the stage for a night filled with intrigue and allure. Whether you're attending a glamorous party or indulging in a sensual rendezvous, this fragrance is the perfect companion for those moments when you want to leave a lasting impression.
Fragrance Three: Magnetic Desires
Notes and Aromas:
Top Notes: Citrus Accord, Pink Pepper, Violet Leaf
Heart Notes: Lavender, Sage, Nutmeg
Base Notes: Vetiver, Tonka Bean, Patchouli
Impact and Longevity:
Magnetic Desires is a fragrance that exudes charisma and confidence. The citrus accord, pink pepper, and violet leaf in the top notes provide a fresh and invigorating opening, while the heart notes of lavender, sage, and nutmeg add a touch of sophistication. The base notes of vetiver, tonka bean, and patchouli give it a warm and magnetic trail that lingers on the skin. With its moderate sillage and long-lasting performance, this fragrance ensures you make a memorable impression.
Ideal Occasions to Wear:
Magnetic Desires is perfect for occasions where you want to radiate confidence and charm. It's a fragrance that captures attention and leaves a mark. Whether it's a professional setting, a social event, or a night out with friends, this fragrance will help you exude magnetic appeal and create an aura of desire.
Tips On Choosing The Perfect Fragrance For You
Finding the perfect fragrance for you can be a daunting task, but La Nuit De L Homme Similar Fragrances can help you make the right choice. With a wide selection of scents to choose from, you'll be sure to find one that suits your style and personality.
Understanding Your Personal Preferences:
Your fragrance preferences largely depend on your personality and individual tastes. Consider the following factors when selecting a fragrance that suits you best:
Your preferred scent profile, such as floral, woody, oriental, or fresh.
The occasion for wearing the fragrance, whether it's for everyday use, special events, or specific seasons.
Your personal style and the image you want to project through your fragrance.
Any specific notes or ingredients that you particularly enjoy or dislike.
Navigating the Fragrance Pyramid:
Fragrances are composed of different layers called notes, which unfold as the scent develops. Familiarize yourself with the fragrance pyramid to help you understand the composition of a fragrance:
Top notes: These are the initial scents that you perceive upon application. They tend to be lighter and fade relatively quickly.
Middle notes: Sometimes referred to as heart notes, these scents emerge after the top notes fade. They form the core of the fragrance and are more prominent.
Base notes: These are the foundation of the fragrance, providing depth and longevity. They become more noticeable as the fragrance dries down.
Testing and Sampling for Best Results:
Before committing to a fragrance, it's crucial to test and sample different options to find your perfect match. Here are some tips to help you make the most of your fragrance testing:
Visit a fragrance counter or store that offers testers, allowing you to experience the scent directly on your skin.
Apply the fragrance to pulse points, such as your wrists, neck, and inner elbows, as these areas generate heat and emit scent.
Give the fragrance time to settle and develop on your skin, as nuances may change over time.
Try not to overwhelm your senses by testing too many fragrances at once. Take breaks between different scents to cleanse your olfactory palette.
Remember, choosing the perfect fragrance is a personal and unique experience. Trust your instincts, explore different options, and enjoy the journey of finding a scent that resonates with your personality and style. Happy fragrance hunting!
Frequently Asked Questions Of La Nuit De L Homme Similar Fragrances
What Does La Nuit De L Homme Smell Like?
La Nuit de L'Homme has a masculine and seductive scent with notes of spicy cardamom and woody cedar.
Is La Nuit De L Homme Masculine?
Yes, La Nuit de L'Homme is considered masculine due to its strong and masculine fragrance.
Is La Nuit De L Homme A Winter Fragrance?
Yes, La Nuit de L'Homme is suitable for winter due to its warm and spicy notes.
Is La Nuit De Lhomme Discontinued?
No, La Nuit de Lhomme is not discontinued.
Conclusion
Finding the perfect fragrance that captures the essence of La Nuit De L'Homme can be a challenging but rewarding experience. This blog post explored different similar fragrances that can be an excellent alternative for those who love the original scent.
With these alternatives, you can enjoy the same sophistication and sensuality at a more affordable price. It is important to remember that fragrance is a personal choice, and what works for one person may not work for another. Therefore, it is recommended to test these similar fragrances before making a final decision.
Whether you prefer a scent that is more subtle or one that makes a bold statement, there are options available that can cater to your preferences. So, go ahead and explore these fragrances to find the perfect match for your style and personality.
Happy scent hunting!