Some cheap cologne brands include axe, nautica, and stetson. These brands offer affordable fragrances without compromising on quality.
Cologne can be an expensive luxury item, but it doesn't have to be. Many affordable cologne brands offer good quality fragrances at lower prices. Shopping for affordable cologne doesn't mean you have to settle for subpar quality. In fact, there are many cheap cologne brands that offer great scents at affordable prices.
Some brands, like axe, nautica and stetson, offer a range of affordable fragrances that can be worn daily. Whether you're on a budget or just looking for a cheaper option, these brands provide an excellent selection of colognes that won't break the bank.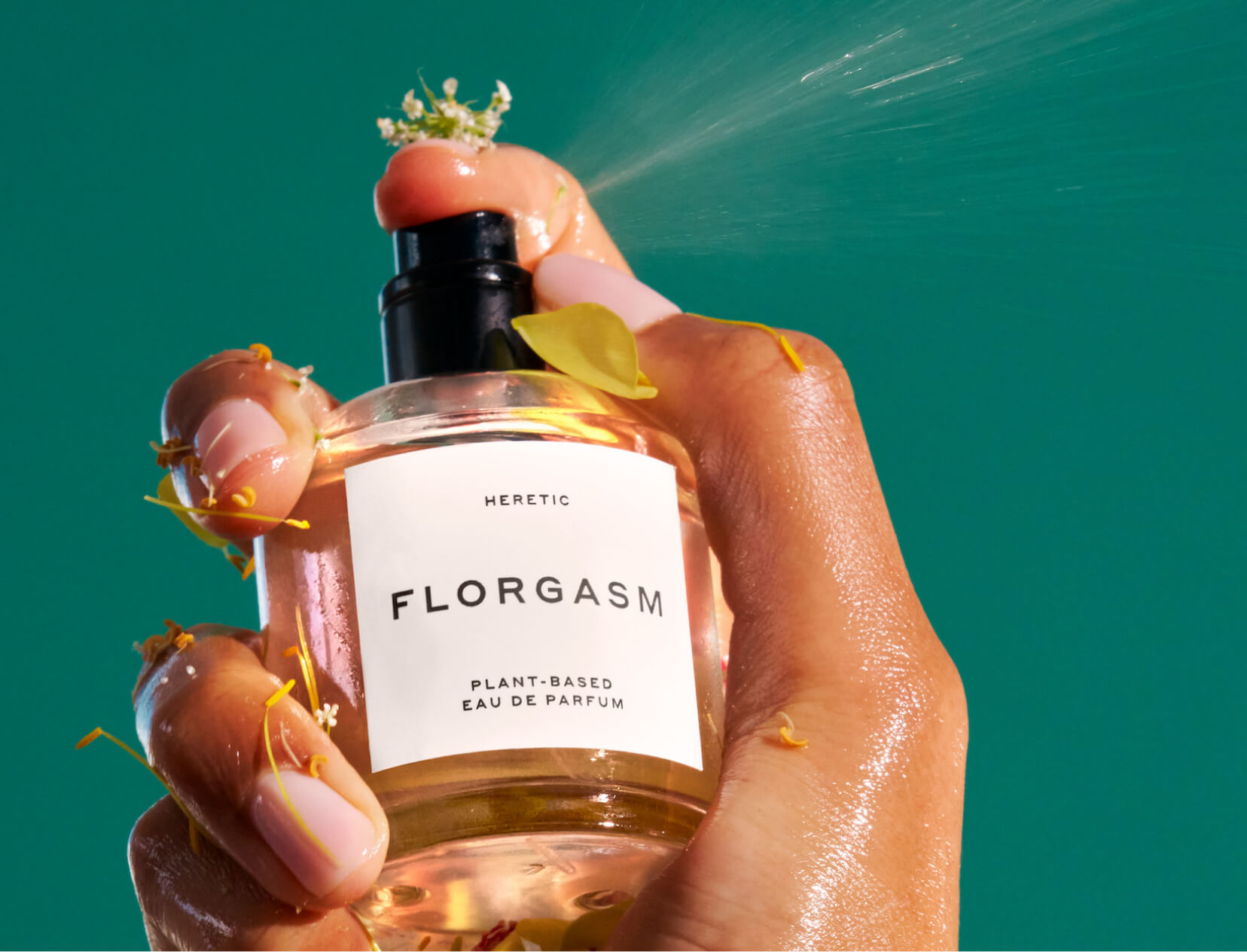 Credit: goop.com
How To Choose The Right Cologne For You
Choosing the right cologne can be a daunting task. It's important to find a scent that suits your individual preferences and body chemistry. When looking for a cologne, consider your personality and style. The best way to test and try on cologne is to visit a store and ask for samples.
Test the cologne on your skin before purchasing. Remember, your scent is part of your personal brand, so take the time to find the perfect cologne for you.
Score Big With These Cheap Cologne Brands: Smell Fantastic For Less
Looking for an affordable and high-quality cologne? You've come to the right place. Finding a fragrance that can withstand the test of time doesn't need to be an expensive endeavor. Ditch the designer labels and explore these cheap cologne brands.
From fresh and floral to musky and masculine, we've got you covered. Our top picks include nautica voyage, jovan musk, and adidas dynamic pulse. With a price tag of under $20, you can smell fantastic for less. Whether it's a special occasion or just another day at the office, these affordable scents are a must-try.
So why break the bank? Score big with these cheap cologne brands and discover a new signature scent today.
Brand 1: Old Spice
Old spice has been around since the 1930s and is considered a classic fragrance brand. It's known for its masculine scents and affordable prices. Some of the brand's most popular fragrances include the original old spice, which features notes of citrus, lavender, and musk.
Other notable scents include swagger, with notes of citrus, cedarwood, and amber, and fiji, which has notes of lavender, vanilla, and wood. Reviews of old spice's colognes note their strong staying power and recommend them as a great option for men who want a classic scent at an affordable price.
Brand 2: Axe
Axe is a brand targeted toward younger men who aspire to be popular and confident. Axe products are typically sold in brightly-colored packaging and feature masculine scents. One of axe's most popular affordable scents is apollo, which has notes of lavender and sage.
Another favorite is kilo, which has a musky scent with notes of cedarwood and sandalwood. Phoenix, with notes of lavender and citrus, is also popular. Reviews of these fragrances are mixed, with some customers saying they last all day while others find the scents too overpowering.
However, for those on a budget, axe is a great option for affordable cologne.
Brand 3: Nautica
Nautica is a brand inspired by the sea that's mirrored in its fragrances. Some of its popular, affordable scents include the nautica voyage and nautica blue, both featuring aquatic notes. The brand has also released nautica classic and nautica aqua rush which incorporate notes such as lavender, amber, musk, and citrus.
Many customers have positively reviewed these scents, praising their refreshing and light qualities as perfect for everyday wear, especially in warmer weather. The longevity of nautica fragrances, however, is not as long-lasting compared to other high-end brands, but it is affordable and easy to reapply during the day.
Brand 4: Adidas
Adidas, a renowned sports brand, is also known for its budget-friendly fragrances. Founded in 1949, adidas has built a solid reputation in the sports industry. Their perfumes boast of fresh, youthful scents that are ideal for everyday use. The brand's most popular affordable scents include adidas ice dive, which has a refreshing aquatic fragrance, and adidas dynamic pulse, a spicy, woody scent.
Another popular choice is adidas pure game, which has a captivating, citrusy aroma. All these fragrances come with reasonable price tags and have good staying power, making them great value for money. As a bonus, the fragrances come in sporty bottles that exude a trendy, active vibe.
Overall, adidas' colognes offer a great option for those who are looking for an affordable yet quality scent.
Additional Tips For Making Your Cologne Last
To make your cologne last all day, consider applying it to pulse points like your wrists and neck. You can also store your cologne in a cool, dry place to preserve its quality and scent. Layering scents with similar base notes can create a personalized fragrance that lasts even longer.
Avoid overspraying your cologne, as this can make the scent overwhelming and decrease longevity. Experiment with different scents and application techniques to find what works best for you. Following these additional tips can help prolong the life of your cheap cologne and keep you smelling fresh all day long.
Frequently Asked Questions On Cheap Cologne Brands
Is Cheap Cologne Worth Buying?
Yes, cheap cologne brands can be an excellent option for those on a budget. They offer a great smell without breaking the bank. However, it's important to note that the longevity and strength of these fragrances may be less compared to pricier brands.
What Are Some Good Cheap Cologne Brands?
Some good cheap cologne brands to consider include nautica voyage, adidas deep energy, jovan musk for men, stetson original cologne, and english leather. These brands offer a variety of scents at an affordable price without sacrificing quality.
How Can I Make My Cheap Cologne Last Longer?
To make your cheap cologne last longer, apply it after taking a shower when your skin is damp. Apply it to the pulse points on your body, such as your neck, wrists, and chest. You can also apply a fragrance-free moisturizer before putting on cologne to help lock in the scent.
Are There Different Types Of Colognes?
Yes, there are four main types of colognes: eau de cologne, eau de toilette, eau de parfum, and parfum. Eau de cologne has the lowest concentration of fragrance oils, while parfum has the highest. The type of cologne you choose depends on the concentration of fragrance you want and how long you want it to last.
Should I Wear Cologne Every Day?
It's a personal choice, but it's best to use cologne sparingly and wear it only when necessary. You don't want to overpower those around you with a strong scent. However, wearing cologne on a special occasion or when going out can add an extra touch of confidence and sophistication to your overall appearance.
Conclusion
After exploring and analyzing several affordable cologne brands, it's evident that you do not need to spend a fortune to smell good. Cheap colognes can be as fragrant and long-lasting as their expensive counterparts. Finding a scent that fits your personal style and taste takes time, but it doesn't mean that it has to break the bank.
With the right knowledge and information, it's possible to track down your ideal scent that is budget-friendly. Looking for deals and discounts is always a great way to save while purchasing perfume. Remember, affordability shouldn't mean compromising on quality. The cheapest colognes can still offer a lovely and enjoyable scent that will leave you smelling great for hours.
Therefore, it's best to do your research, enjoy the shopping process, and let your new cologne speak your personality and style.