The best perfumes with fig are diptyque philosykos, clean reserve solar bloom, and l'artisan parfumeur premier figuier. Fig has been a popular fragrance note in the perfume industry for a while now.
It offers a unique fruity and green scent that many people find refreshing and sophisticated. However, finding the best fig perfumes can be challenging as there are numerous options available in the market. This article aims to provide you with a comprehensive guide to the top fig perfumes to help you make an informed decision.
Whether you're looking for a sweet, fresh or powdery scent, there is a fig perfume out there that caters to your preferences. So here are some of the best perfumes with fig that you should consider in 2021.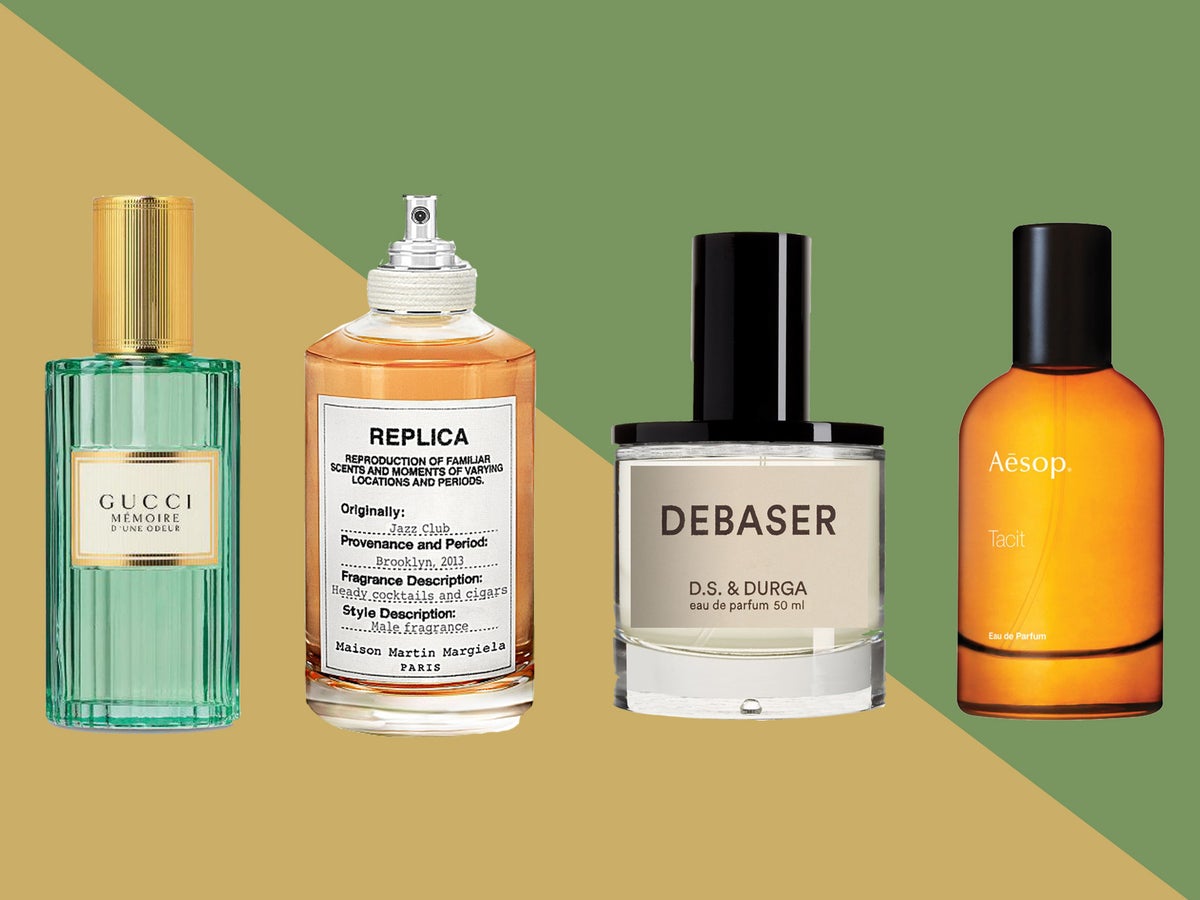 Credit: www.independent.co.uk
Discovering The Sweet Scent Of Fig
Fig is a sweet yet subtle scent that has been popular in perfumery for centuries. Understanding fig notes in fragrances is essential when exploring the different types of perfumes with fig in them. The history of fig in perfumery dates back to ancient greece and egypt, where it was highly valued for its medicinal properties and its unique smell.
Today, perfumers use fig to add a touch of sweetness and depth to their creations. Fig is an important ingredient in the art of perfume making as it can be mixed with various other ingredients to create unique and complex fragrances.
Whether you prefer fruity, floral, or woody scents, there is a fig perfume out there for everyone to enjoy.
Top 10 Perfumes With Fig Notes That You Can Try Today
Looking for a new fragrance to add to your collection? Try perfumes with fig notes! Joya's ames soeurs is a great blend of fig, jasmine, and wood notes. Diptyque's philosykos has an aromatic fig and green leaves fragrance. Carthusia's mediterraneo has a fruity and floral scent of fig and citrus.
Nuxe prodigieux le parfum offers an infusion of fig and vanilla for a warm and cozy scent. Jo malone's wild fig & cassis cologne has a sweet and rich fig mixed with cassis. L'artisan parfumeur's premier figuier is a modern classic with green and fig notes.
Lalique's encre noire a l'extreme blends fig and vetiver for a dark and sensual smell. Acqua di parma's blu mediterraneo fico di amalfi offers a citrusy scent with a dash of fig leaves. Armani privé's figuier eden is a luminous fig scent with a hint of white flowers.
D. s. & durga's freetrapper is a fruity and woody fig fragrance.
Factors To Consider When Shopping For Fig Perfumes
When shopping for fig perfumes, several factors come into play. First, consider the concentration of the fragrance, which can range from eau de toilette to parfum, affecting both the staying power and the intensity of the scent. Additionally, the type of fragrance, such as floral, woody or spicy, can determine how well a fig scent suits an individual's skin chemistry.
Skin chemistry also plays a role in how a fragrance develops on the skin over time, making it necessary to test perfumes before purchase. The occasions for wearing fig perfumes also vary, with some scents more appropriate for daytime or evening wear or even special events.
Finally, personal preferences and taste dictate the choice of fragrance, with options from light, fresh and fruity to rich, seductive and complex.
Tips For Making Your Fig Perfume Last Longer
Fig perfumes have a distinct sweet and earthy fragrance which is adored by many people. To make your fig perfume last longer, consider scent layering by using complementary scents. Apply your perfume after your shower and let your skin absorb it.
Proper fragrance storage away from direct light and heat will help preserve the scent. Choose a fragrance concentration, depending on the time of day and the occasion, to balance the scent's intensity. Avoid spraying perfume on clothes, hair, and jewelry, as this can change the scent and lead to unwanted staining.
Remember that perfume should enhance your natural scent, not replace it. By following these simple tips, you can enjoy the best of your fig perfume and smell heavenly all day long.
Frequently Asked Questions On Best Perfumes With Fig
What Are Some Top Perfumes With Fig Notes?
Some of the best perfumes with fig notes are diptyque philosykos, nest indigo, and jo malone wild fig & cassis. These fragrances offer a balance of sweet and earthy tones that are perfect for any occasion.
What Makes Fig Scents Unique In Perfumes?
Fig scents offer a unique combination of earthy and sweet notes that are distinctive and timeless. The fruit's green and woody undertones add depth to fragrances, making them perfect for both men and women who want to leave a lasting impression.
Can Fig-Based Perfumes Be Worn Year-Round?
Yes, fig-based perfumes are versatile and can be worn year-round. Their warm and earthy tones make them perfect for fall and winter, while their sweet and refreshing notes also make them great for spring and summer.
Are Fig Fragrances Suitable For Both Men And Women?
Yes, fig fragrances are suitable for both men and women. They offer a fine balance of masculine and feminine notes, with warm and earthy nuances that are perfect for both genders.
How Long Do Fig-Based Perfumes Typically Last?
The longevity of fig-based perfumes varies from fragrance to fragrance. However, on average, they can last for about six to eight hours. To make them last longer, it is recommended to apply them on moisturized skin, avoiding clothes.
Conclusion
With so many options available, choosing the right perfume can be a challenging task. However, if you're a fan of fig fragrances, this list of the best perfumes with fig has got you covered. Fig scents offer a unique blend of sweetness, green notes, and earthiness, making them the perfect choice for any occasion.
Whether it's a casual day out with friends or a formal event, these fragrances are sure to make you stand out. From the woody and spicy diptyque philosykos to the fresh and fruity jo malone english pear and freesia, each perfume has its own distinct character.
So go ahead and choose the one that suits your personality the best. With these perfumes, you can be sure to turn heads wherever you go.