The best fragrance of jo malone is subjective to personal preference. However, the english pear & freesia has been a popular choice among many due to its refreshing, fruity and floral notes.
Jo malone is a british fragrance and cosmetics brand started in london in the mid-90s by joanne malone. The brand offers a wide range of fragrances, candles, and other beauty products that are popular for their unique and elegant scents.
One of the most sought-after perfumes from the brand is the english pear & freesia. This perfume is derived from sweet pears, white freesias, and juicy nectarines, giving it a refreshing fruity and floral scent. Despite being a unisex fragrance, it's popularly used by women due to its sweet and feminine notes. In this article, we'll look at what makes the english pear & freesia a favorite among many and other fragrances by jo malone that are worth trying.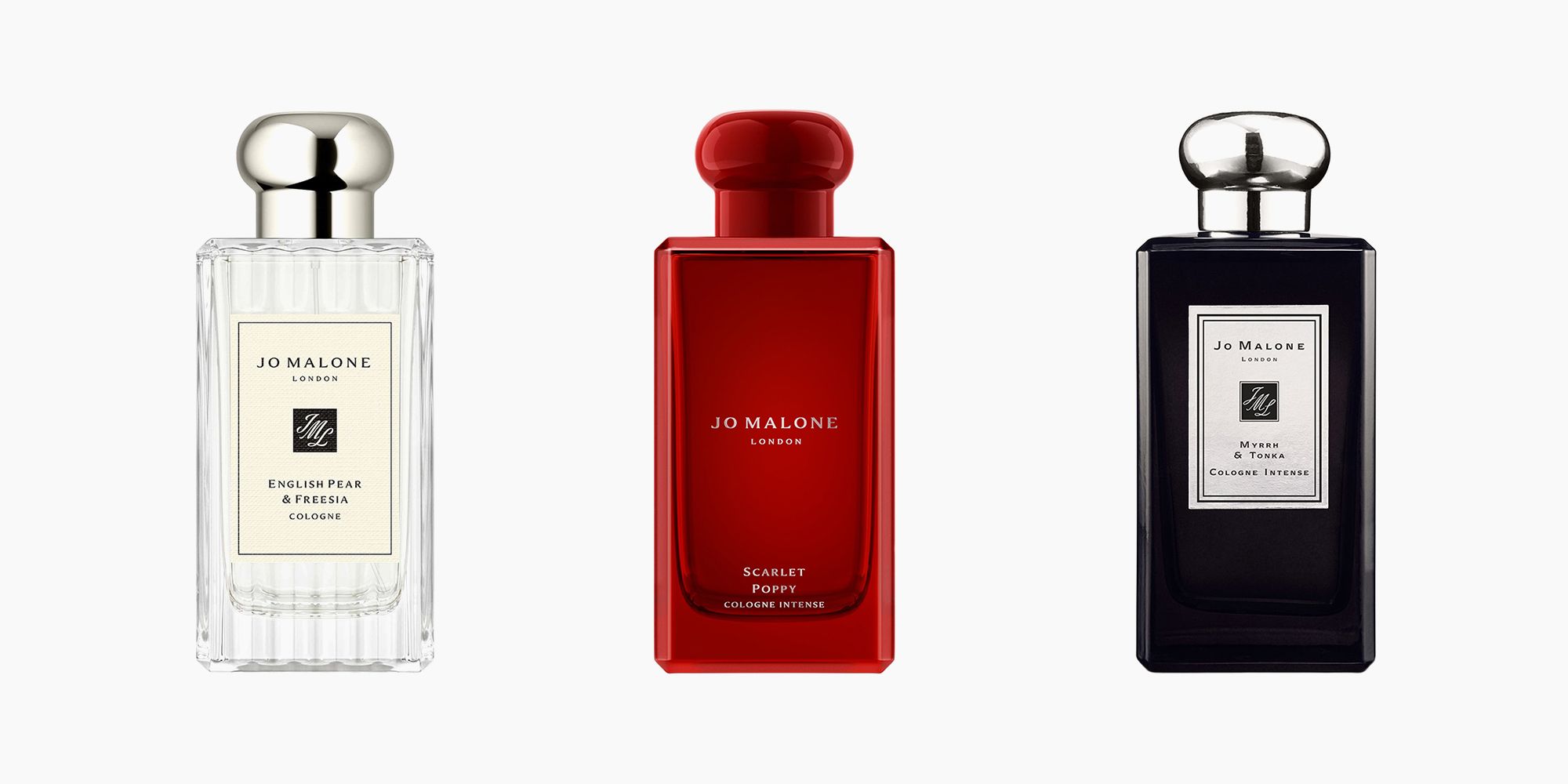 Credit: www.elle.com
Jo Malone'S Fragrance Philosophy
Jo malone's fragrance philosophy centers around using high-quality ingredients and simplicity to create unique blends. The brand's focus is on showcasing one or two notes per fragrance, creating scents that are easy to wear and mix. This approach allows for the creation of fragrances that can be tailored to the individual, as they can be worn alone or blended with other scents.
By using only the finest ingredients, the brand ensures that their fragrances last longer and smell truer. From classic scents like lime basil & mandarin to newer blends like peony & blush suede, jo malone's fragrances are revered for their elegance and simplicity.
1. English Pear And Freesia
English pear and freesia is a delightful fragrance from jo malone. The scent notes consist of juicy, ripe pear, accentuated by white freesias and lightly spicy patchouli. It's a fresh, fruity scent with a touch of floral that is perfect for daytime wear.
The inspiration for this blend comes from the idea of an english garden, evoking images of lush greenery that surround you. Users have described the fragrance as uplifting, sweet, and cheerful, with excellent longevity. The ideal time to wear this fragrance is during the spring or summer months, where the scent's fruity notes can be appreciated the most.
Overall, jo malone's english pear and freesia perfume is perfect for those looking for an invigorating and refreshing scent.
2. Wood Sage And Sea Salt
Jo malone's wood sage and sea salt is a unisex fragrance that features a blend of woody and salty notes. The fragrance has notes of sea salt, sage, ambrette seed, grapefruit, and red algae. The inspiration behind the blend was the rugged and invigorating british coast.
Users rave about the scent's unique combination of warm and cool notes and its ability to evoke happy memories. The light and refreshing scent makes it perfect for everyday use, while also being suitable for evening events. Wear it in the office or on a date with that special someone.
Jo malone's wood sage and sea salt is a fragrance you don't want to miss out on.
3. Lime Basil And Mandarin
The lime basil and mandarin fragrance by jo malone is a beautiful blend of zesty lime, peppery basil, and aromatic mandarin scents. The inspiration behind creating this fragrance is said to have been a summer evening. The citrusy and herbal notes combine to create a refreshing aroma that is perfect for any occasion.
Reviewers remark that the scent lasts a long time and is not overwhelming. This fragrance is ideal for spring and summer events, but it can be worn all year round. To fully experience it, apply it to pulse points like your wrist and neck.
The lime basil and mandarin fragrance is a must-have in your collection if you're a fan of jo malone and enjoy a fresh citrus fragrance.
4. Pomegranate Noir
Pomegranate noir is one of the most popular fragrances from the house of jo malone. The scent notes are a beautiful blend of fruity and spicy with top notes of pomegranate, raspberry, and plum. The heart notes feature pink pepper, lily of the valley, and casablanca lily, while the base notes contain guaiac wood, patchouli, and spicy woods.
The inspiration behind this unique blend is the luscious and heavenly aroma of the pomegranate fruit. User reviews and testimonials rave about the long-lasting and alluring scent of pomegranate noir. This fragrance is perfect for evening wear or special occasions and can help you stand out from the crowd.
Our advice on wearing this fragrance is to spritz on your pulse points and avoid layering with other strong scents.
5. Peony And Blush Suede
Peony and blush suede is a floral fragrance. Its scent notes include red apple, peony, and rose. The fragrance was inspired by the charm of an english garden in the summer. User reviews mention the fragrance being light and feminine, perfect for a day out.
Wear it during warmer months, when the sun is shining, and you're feeling your best. This fragrance is a great choice if you want to exude elegance and youthfulness.
Other Popular Jo Malone Fragrances
Jo malone offers a variety of fragrances that cater to all preferences. From the popular peony and blush suede to the distinctive wood sage and sea salt, you can never go wrong with jo malone scents. The english pear and freesia, which is a combination of ripe pear, white freesias, and amber, is another favorite.
For those who love a citrusy aroma, the lime basil and mandarin is a hit. If you want a floral scent, try the red roses, which has a blend of seven exquisite roses. Users highly recommend the jo malone fragrances for their longevity.
To select the right scent for you, consider your personality and preference. Some fragrances suit a bold personality, while others are perfect for a laid-back one.
Frequently Asked Questions Of Best Fragrance Of Jo Malone
What Is The History Behind Jo Malone Fragrances?
Jo malone is a british fragrance brand founded in 1994. The brand gained popularity for its unique fragrance combinations and has now become a hallmark of fine, luxurious perfumes.
What Are Some Of The Most Popular Jo Malone Fragrances?
Jo malone has a range of fragrances that cater to different customers' preferences. The most popular jo malone fragrances include peony & blush suede, english pear & freesia, and wood sage & sea salt, to name a few.
What Makes Jo Malone Fragrances Unique?
What sets jo malone apart from other fragrance brands is their unique approach to scent creation. Rather than having a single top, middle, and base note, jo malone fragrances are often made up of two or more "fragrance notes" that blend together to create a one-of-a-kind scent.
What Occasions Are Jo Malone Fragrances Suitable For?
Jo malone's fragrances come in a range of scents that can be worn anytime, anywhere, by anyone. Whether it's a breezy summer day or a formal occasion, jo malone has the perfect fragrance to complement any outfit and occasion.
Are Jo Malone Fragrances Unisex?
Yes. Jo malone fragrances are designed to be gender-neutral and suitable for anyone to wear. They are perfect for people who like to have a signature scent that makes them stand out from the crowd.
Conclusion
So, there you have it- a round up of the best jo malone fragrances that will leave you smelling like a million bucks. Jo malone offers a wide range of fragrances that cater to different tastes and preferences. From fruity to floral scents, there is something for everyone.
The brand has become synonymous with luxury and elegance, and rightly so. Their fragrances are made with the finest ingredients, ensuring that each one is of the highest quality. Whether you prefer sweet, warm or fresh scents, there is a jo malone fragrance for you.
So, the next time you are looking for a new scent, consider giving jo malone a try. We hope this article has helped you in making the right decision for your next fragrance purchase. Happy fragrance shopping!