Affordable gourmand perfumes are inexpensive fragrances that have sweet and edible notes inspired by desserts. These types of perfumes are perfect for those who want to smell great without spending a lot of money.
Gourmand perfumes are one of the latest trends in the fragrance industry. They are perfumes with edible notes like chocolate, caramel, vanilla, and fruits like peach, pineapple, and raspberry. They are perfect for those with a sweet tooth who want to smell delicious all day long.
Moreover, these fragrances do not require a hefty price tag, making them affordable and rewarding. You can get a bottle of your favorite gourmand perfume without breaking the bank. The blending techniques used to create these fragrances are sophisticated, yet subtle, creating an unforgettable scent. This article will explore the reasons why you should consider adding affordable gourmand perfumes to your collection and recommend some of the best ones available in the market.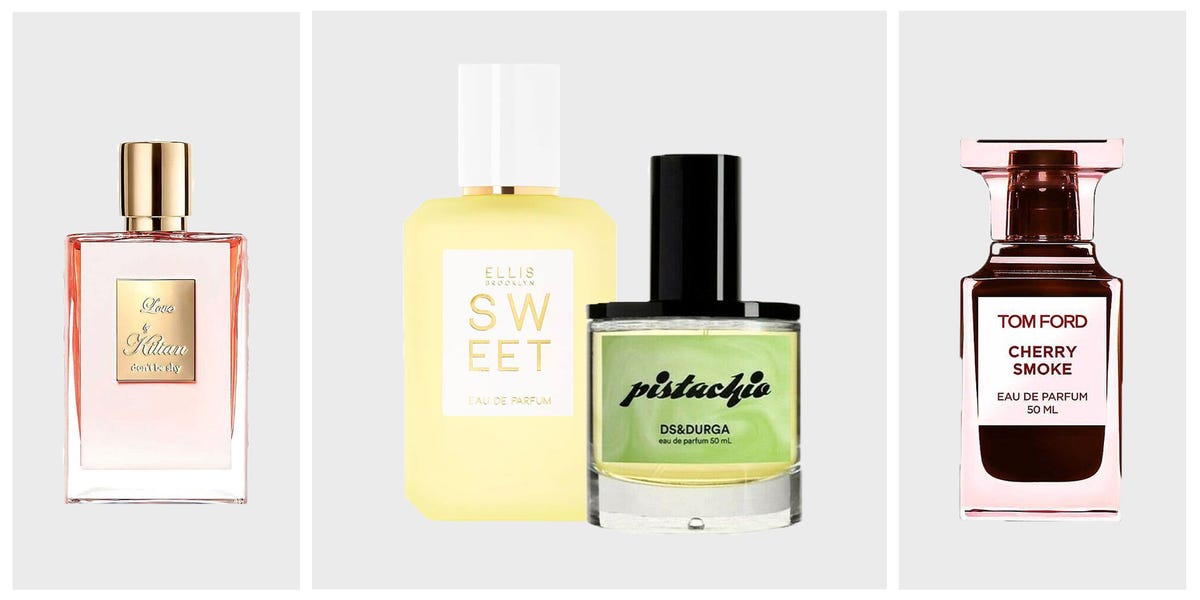 Credit: www.harpersbazaar.com
Why Gourmand Perfumes Are Trending
Gourmand perfumes have become the latest trend in the fragrance industry. These sweet, food-inspired scents are gaining popularity due to their affordability and unique aroma. Understanding the definition of a gourmand perfume can help you appreciate its charm. Brief history shows that these perfumes emerged in the 1990s.
The popularity of these fragrances is ever-growing due to their ability to evoke memories and emotions. Today, perfumers have mastered the craft of blending notes like vanilla, chocolate, coffee, and caramel to create unforgettable scents. It is no wonder that they have become a go-to fragrance option for many.
Affordable gourmand perfumes offer fragrance enthusiasts a chance to enjoy the luxurious scent without the high price tag.
How Gourmand Perfumes Are Different From Other Fragrances
Gourmand perfumes are known for their delectable scent profiles. They are distinct from other fragrances due to their sweet, edible, and food-inspired notes. Some common characteristics of gourmand perfumes include vanilla, chocolate, caramel, and fruits. When compared to other fragrance families, gourmand perfumes are more playful and youthful in nature.
Additionally, their longevity and sillage are often unparalleled. Understanding the scent notes used in creating these perfumes is crucial. Top notes can include citrus and spice, while heart notes often feature floral or nutty accords. The base notes of gourmand perfumes are typically sweet and comforting.
With affordable options now available, it's easier than ever to indulge in a luxurious, gourmand fragrance.
Top Affordable Gourmand Perfumes
Looking for a delicious fragrance that won't break the bank? You're in luck! There are many affordable gourmand perfumes available on the market, each with its unique scent profile. This overview will highlight some of the best options you can find for under $50.
These fragrances often include notes of vanilla, caramel, and other delectable scents. Don't fall into the trap of thinking that the best gourmand perfumes have to be expensive – many affordable options perform just as well as their pricier counterparts.
Be sure to do your research before making a purchase, and don't be afraid to try something new. Your nose (and your wallet) will thank you!
How To Choose The Best Gourmand Perfume For You
Choosing the best gourmand perfume can be a difficult task. It all comes down to understanding your scent preferences. The sweet and rich fragrances of gourmand perfumes can enhance your personality, making you feel confident and desirable. When buying gourmand perfumes online, it's important to read the description carefully and stick to reputable brands.
Look for notes of vanilla, chocolate, caramel, and fruit for an authentic gourmand scent. Remember that perfumes smell different on different people, so it's always good to try before you buy. By following these simple tips, you'll find an affordable gourmand perfume that perfectly suits your personal style.
Frequently Asked Questions Of Affordable Gourmand Perfume
What Is Affordable Gourmand Perfume?
Affordable gourmand perfume is a fragrance that has sweet, food-like scents that are affordable. It helps you smell good while staying within your budget.
What Are Some Examples Of Gourmand Perfumes?
Some popular examples of affordable gourmand perfumes include lavanila vanilla grapefruit, pink sugar by aquolina, and demeter fragrance saltwater taffy.
Where Can I Find Affordable Gourmand Perfumes?
You can find affordable gourmand perfumes at drugstores, discount stores, and online retailers. Look for brands like bath and body works, philosophy, and demeter fragrance.
What Occasions Are Gourmand Perfumes Best For?
Gourmand perfumes are great for casual occasions. They're perfect for daytime wear, running errands, or hanging out with friends. They give off a warm, cozy vibe.
How Long Does Gourmand Perfume Last?
The longevity of gourmand perfume depends on the brand and the individual fragrance. Most gourmand perfumes last between four and six hours before they start to fade.
Conclusion
As we conclude this review on affordable gourmand perfumes, it's clear that you don't have to break the bank to smell amazing. We've shown you some of the best budget-friendly options that will not only leave you smelling fantastic but also save you some cash.
Whether you prefer sweet, spicy, or fruity scents, there is a perfect gourmand perfume for everyone. It's essential to note that the affordability of these fragrances does not affect their quality or longevity. These perfumes can last for hours, and you can apply them on special occasions or every day.
Do not let the myth that quality perfumes have to be expensive hold you back from trying out new scents. The affordable gourmand perfumes we've recommended will have you smelling irresistible without hurting your pockets.