Is it time to renew your fragrances? If you are looking for a place where to buy Prada colognes, then let me share the most useful option I came across while searching for them as well.
Italy says hi
Since 1990, the Italian Maison of Prada has been busy challenging fashion trends as well as strategically commission many perfumers to create their branded scents. Then, in 2019, L'Oréal bought a license for producing new perfumes with the Prada logo. So well, basically, you still have the time to try the original branded products till 2023. That is the year when the licensing process will occur.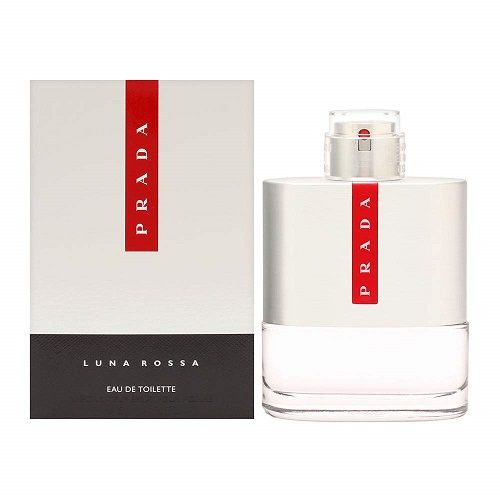 Perfumes by Prada have been highly successful over the years. They strive to represent an exquisite taste in gracious notes. Most of their popular fragrances tend to be quite gentle on the nose. The more deep notes like incense emerge in very few blends. And they are more luscious than comparable products.
The Italian taste of perfume selection meets foreigner perfumers. The majority of perfumes by Prada has to thank Daniela Andrier for her contribution in creating most of their initial and latest formulas. She is the main reason why so many of these have suave flowery accords.
Time To Buy Prada Colognes
When it comes to purchasing a product by Prada, we might think where to buy Prada cologne that has a reasonable price and that is convenient. Most perfumes are medium-high end with some high-end and exclusive products (Prada Exclusives).
I started shopping Prada at the mall, but that is the last place where I would suggest you look for a deal. As the price of the most famous fragrances remains low on the internet, the physical store is increasing the final cost way too much.
Let's take Luna Rossa as an example. You can find so many different prices and bottle sizes on Amazon. Going to a mall, and spending way more than what you get, are not worth the fuss.
Among the thousand websites that sell perfumes online, the more reliable place where to buy Prada cologne is Amazon. Amazon lets you shop safely. The customer care is there to help whenever you have a problem with any item. In the unfortunate event that the bottle you bought is weak, they can take care of the returning process. Most of the time, this happens in real-time, and this is a clear sign of trustability.
In a perfume shop, you'll end up arguing with the manager if the same problem occurs. As Prada has not an online process to figure out if a product is original or fake, the return policy of the store becomes a serious matter to consider. If they do return your perfume or other products, do not exit the shop without a receipt for the returned goods.
Sephora keeps the prices high. However, they offer free returns. You will not have to buy shipping or handling fees to return the perfume, although they process the customer service slightly different than Amazon. If the item you want is not on Amazon, this may be the best online alternative.